Published on
March 25, 2014
Category
News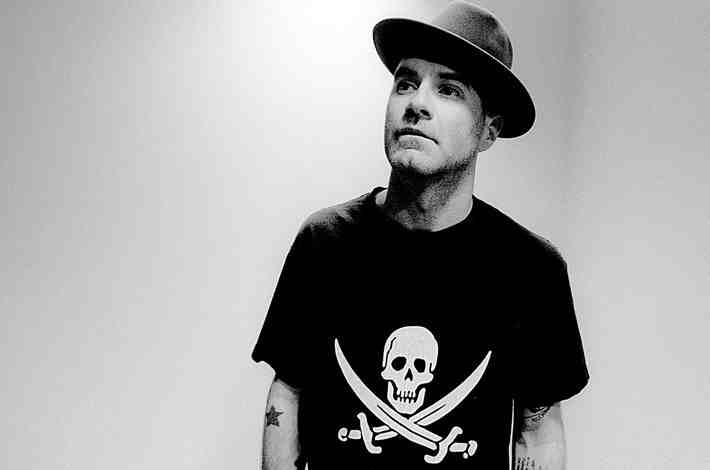 Mo' Wax boss James Lavelle makes his first move as the creative brains behind this year's Meltdown Festival in London.
Having promised to 'shoot for the moon' when accepting the position as curator of this year's Meltdown Festival, James Lavelle has unveiled the first acts in an ambitious programme that will feature a broad range of young and established artists to, as Lavelle said in November "create a vibrant and exciting collage of counter-culture and collaboration from the worlds of music, film, art and everything in between."
Standouts from this first wave of announcements, for what will be the 21st instalment of the festival, include a first live show in five years for former leader of The Pretenders Chrissie Hynde, who will play her debut solo 'LP Stockholm'. Further one offs will also see American sing-songwriter Mark Lanegan play his only 2014 European date exclusively for Meltdown, while Lavelle will step into the breach himself for a special audio/visual UNKLE show alongside current and former collaborators.
Having himself recently remixed breakthrough sound artist Haroon Mirza for a limited 12″ on The Vinyl Factory (which you can listen to below), Lavelle has welcomed further collaboration between the arts, inviting another VF artist Jeremy Deller to perform his 1997 brass band acid house project Acid Brass so successfully realised once more at the Warp Records x Tate Britain event in December 2013. Further challenging expectations of seemingly anachronous genres, jungle war horse Goldie will celebrate the 20th anniversary of his Timeless LP with a performance alongside the Heritage Orchestra.
Soundtracks will be amply represented with Mica Levi & Orchestrate performing the young composer and producer's haunting score for Jonathan Glazer's new thriller Under The Skin, while the war animation Waltz With Bashir will be screened in conjunction with a live performance of Max Richter's soundtrack by the Philharmonia Orchestra.
Other highlights include performances from Neneh Cherry and dynamic New York outfit ESG, a rare set from the trailblazing DJ Harvey as well as Lavelle's Urban Archaeology exhibition celebrating 21 years of Mo' Wax with intimate artefacts, iconic or previously unseen, charting the label's unprecedented influence on electronic music in the UK.
Click here for more info on the line-up and here to order Lavelle's euphoric 12″ in collaboration Haroon Mirza and The Vinyl Factory.