Published on
October 5, 2016
Category
News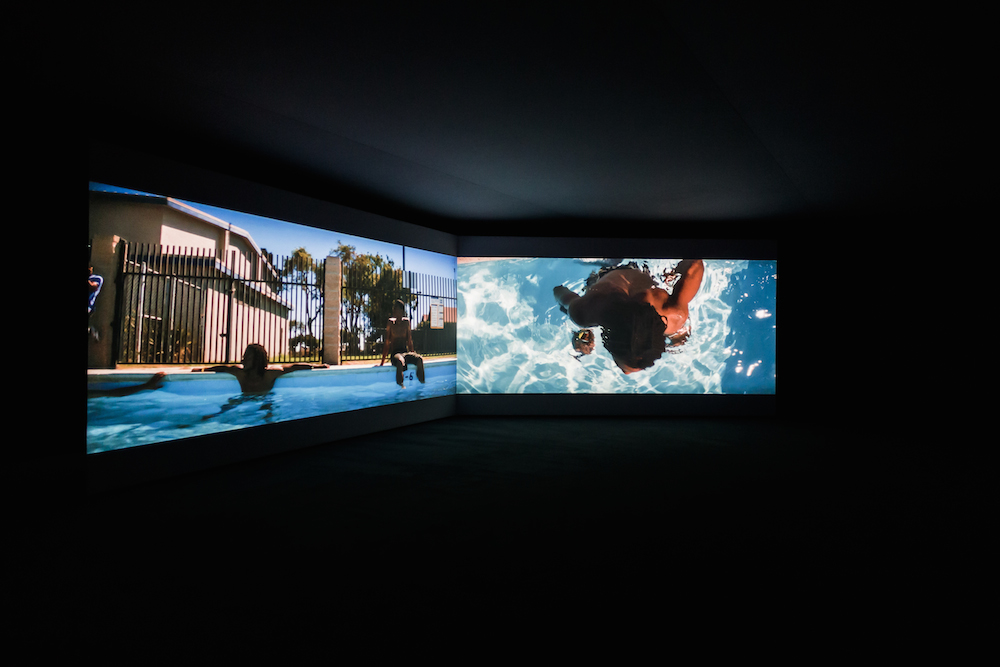 10 immersive audio-visual artworks by Martin Creed, Jeremy Deller, Rachel Rose, Cyprien Gaillard, Kahlil Joseph and more.
---
Visitor information:
Address:
The Store, 180 Strand, London WC2R 1EA.
Opening times:
Tuesday to Saturday, 12pm – 8pm
Sunday, 12pm – 7pm
Free entry
---
The Vinyl Factory is excited to announce The Infinite Mix: Sound and Image in Contemporary Video, a new collaboration with Hayward Gallery, marking the gallery's only major off-site show during its two-year refurbishment. The exhibition takes place at The Store, a new creative space located at the iconic Brutalist building 180 The Strand.
The Infinite Mix unveils the UK premiers of major video works by ten leading international artists. Structured musically rather than as linear narratives, these works foreground the role of sound whilst expanding and amplifying the nature of our encounter with images.
Audiences will journey through a series of spaces above and below ground, discovering hologram-like installations, multi-screen installations and cinema-style 3-D projections, each of which are conceptually as well as emotionally immersive.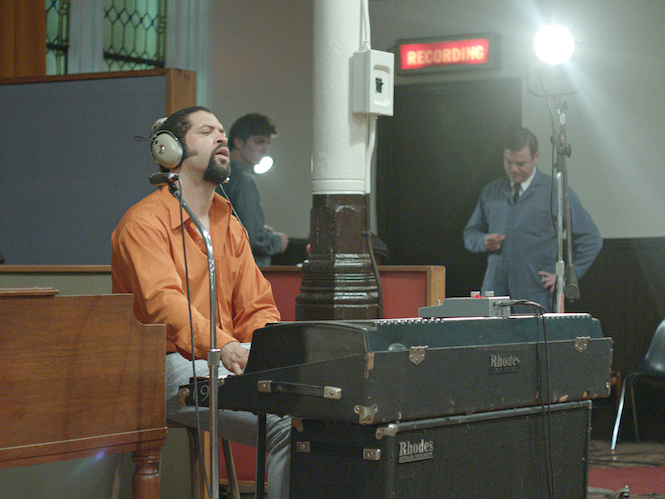 Stan Douglas 'Luanda-Kinshasa', courtesy of the artist, David Zwimer and Victoria Miro London
---
On arrival visitors will be met by Stan Douglas' Luanda-Kinshasa, a work that finds a 1970s fictional jazz-funk band (led by jazz pianist and composer Jason Moran) in the midst of a recording session set in a replica of the legendary Columbia 30th Street Studio.
Meanwhile, Los Angeles-based artist and filmmaker Kahlil Joseph will present his ambitious two-screen video m.A.A.d. which takes viewers on an intimate journey through Compton, set to a disjunctive remix of documentary sounds and songs from outtakes of Kendrick Lamar's 2012 album good kid, m.A.A.d city.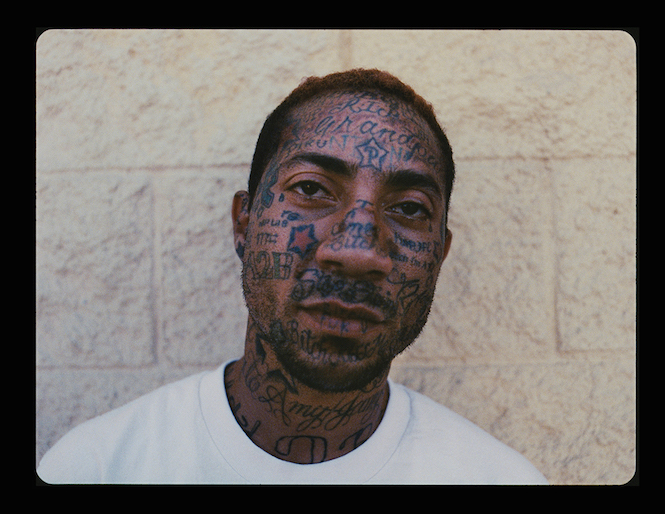 Kahlil Joseph 'm.a.a.d', courtesy of the artist
---
Elsewhere, British artist Jeremy Deller and Argentinian choreographer Cecilia Bengolea will present a new collaboration centred around Japanese dancer Batty Bom-Bom's participation in Jamaica's annual dancehall competition.
Outside, in the cavernous underground car park of 180, Cyprien Gaillard's complex and visually-lush film Nightlife, with its dub remix of a hit Alton Ellis track for its soundtrack, will be projected in 3D.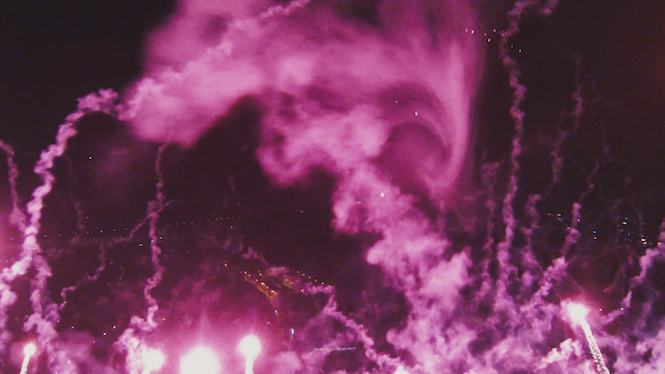 Cyprien Gaillard 'Nightlife', courtesy of the artist and Sprüth Magers
---
Also on the bill is 2015 Frieze Artist Award winner Rachel Rose who mixes up footage from a space-station research facility, a crowd at an EDM concert and low-tech galactic abstractions fashioned from household products and filmed with a slow motion camera for Everything and More. The soundtrack for this collage piece sifts together wordless vocals by Aretha Franklin extracted from Amazing Grace using a spectrograph and a recording of American astronaut David Wolf on zero gravity.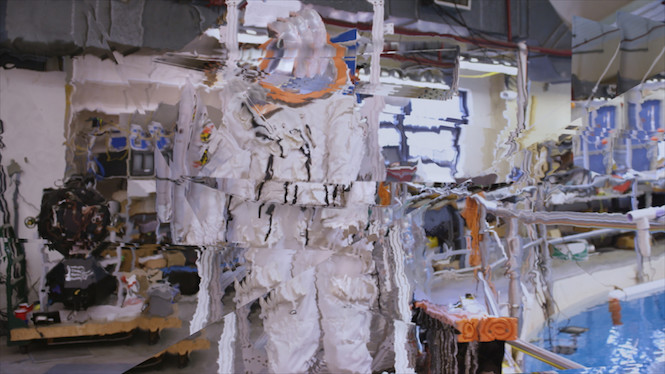 Rachel Rose 'Everything and More', courtesy of the artist and Pilar Corrias Gallery
---
The Infinite Mix will also bring together ambitious works by Martin Creed, Dominique Gonzalez-Foerster, Cameron Jamie, Elizabeth Price and Ugo Rondinone that mix conventions of documentary filmmaking with highly inventive approaches to layering images and sounds.
Hayward Gallery Director and curator Ralph Rugoff describes the pieces, almost all of which have been made within the last three years, as "both soulful and audacious", their compelling back-and-forth between sound and picture drawing us into a conceptual and visceral engagement that will be amplified by seeing them projected on the walls of this labyrinthine building.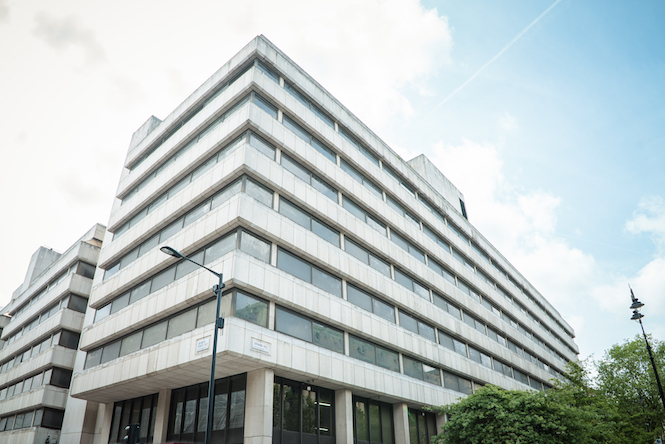 The Store, 180 The Strand
---
A hardback book jointly published by Hayward Publishing and The Vinyl Factory, including original essays and interviews with the artists and photography from the video works and installations, will be available on site at The Store and online via VF Editions and the Hayward Gallery website. The Store will also collaborate with the artists to release a line of limited edition clothing, exclusively available at the exhibition and via thestores.com.
Stay tuned for listings of the public programme of live musical performances and events featuring the artists and musicians in the show that will take place throughout the during of exhibition.
The Infinite Mix is open from 9 September and has now been extended to run until 11 December 2016 at The Store, 180 Strand, London WC2R 1EA.
Opening times:
Tuesday to Saturday, 12pm – 8pm
Sunday, 12pm – 7pm
Free entry