Published on
September 2, 2014
Category
News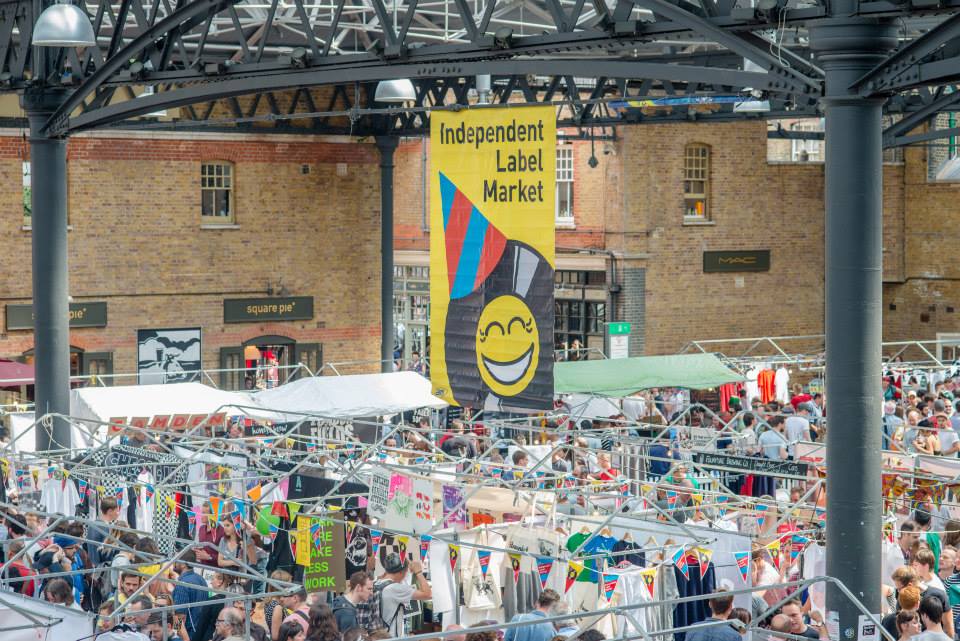 Independent labels will gather at Berlin's first Independent Label Market this Sunday for an afternoon of trading and merriment. 
Independent Label Market – think farmers' market but with records – is enjoying its biggest year of events to date. The busy schedule includes return visits to London and Los Angles, and a number of debut events, including Edinburgh next month. This weekend the boat's being pushed out to the German capital, in a partnership with KLS Bookings, Klasse Recordings, Sound Diplomacy and Linie8. It's a welcome development given the strength of vinyl in Berlin – records stores continue to open, demand is strong and independent labels are thriving.
Sunday will see a large selection of these labels (see below for the initial list) descend on Berlin's creative and cultural hub, Urban Spree, for an afternoon of trading and merriment. There's the promise of exclusive new releases as well as the possibility of snatching rarities and sought-after records. Look out for The Record Loft's €2 stock clearance for bargain bin digging. And keep an eye out for the new Leisure System 12″ which features an SD card release. As ever the market prides itself on inviting label owners down to get involved with the market spirit, so don't be surprised if you find yourself negotiating with a head honcho.
Free admission, craft beers and plenty of street food complete the selling points for what is shaping up to be an excellent day out for vinyl lovers. Stay up to date with developments on the event page and check out our photos from last year's market in London for an idea of what's in store.
Also watch the video from when we teamed up with Independent Label Market to release 10 singles by 10 artists on 10 labels to raise money for Oxfam's Syria Crisis Appeal:
The Independent Label Market: Berlin is open 12pm to 8pm at Berlin's Urban Spree this Sunday, 7th September.
The initial list of labels confirmed for market trading are:
!K7
Ableton
Bis Aufs Messer
Because
Bella Union
Boysnoize
City Slang
Cómeme
Discrepant
Domino
Erased Tapes
Fly Fast Records
Gearbox
Get Physical
Grönland Records
Human Level
Innervisions
Italic
Klasse
Leisure System
Moanin
Monkeytown
Morr Music
Mute
Ninja Tune
PAN
Sonic Pieces
Sonorama
Sinnbus
Späti Palace
Tapete
The Record Loft
Velocity Sounds Records
Waterfall Records
Word & Sound
+more to be announced