Published on
September 2, 2014
Category
News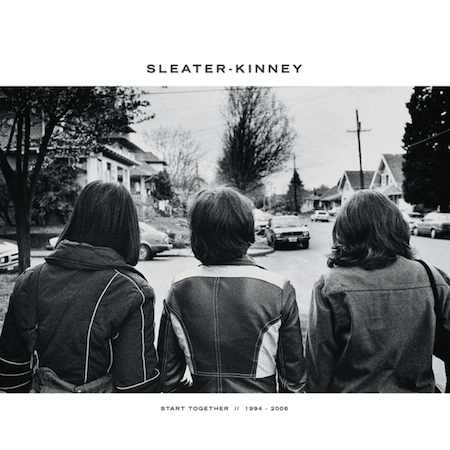 Originally posted on FACT.
Influential rebel girls Sleater-Kinney may no longer be in operation, but that doesn't mean we can't look back fondly on their ace discography.
The band, which featured Carrie Brownstein and Corin Tucker on guitar and vocals and Janet Weiss on drums, is set to celebrate their acclaimed run of seven full-length albums with a mammoth box set that will include remastered versions of all of each one.
Engineer Greg Calbi has been in charge of sprucing up the records, and thankfully had access to the original master tapes and added a "deeper" sound to the guitar, which he feels is important given that the band almost never used bass.
The set includes new versions of 1995′s Sleater-Kinney, 1996′s Call the Doctor, 1997′s Dig Me Out, 1999′s The Hot Rock, 2000′s All Hands on the Bad One, 2002′s One Beat and 2005′s The Woods and will also include a 44-page book and a special print.
Start Together will be released on Sub Pop on October 21, and each remastered album will also be made available on LP, CD and digitally. [via Exclaim]