Published on
February 26, 2016
Category
Features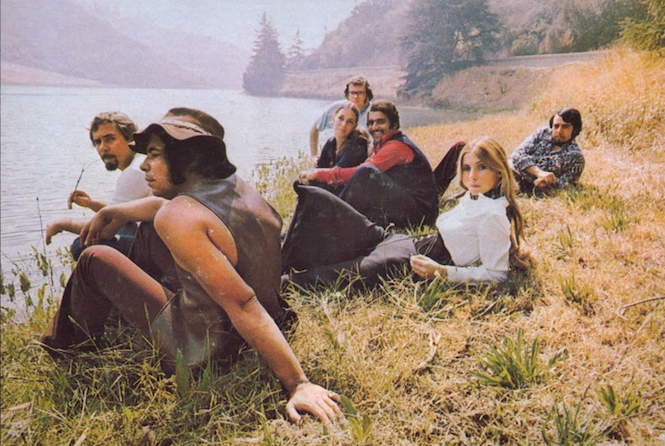 From Terry Callier to Laura Nyro, there's nothing quite like folk funk on a Sunday morning. With bubbling basslines, big breaks and gentle guitar plucking, these records are also sampling gold.
---
Words: Ben Murphy
---
As the 1960s melted into the '70s in a colourful swirl of musical possibility, bands and singer-songwriters were experimenting with newfound freedoms. The psychedelic era had brought about many changes and much political upheaval in its wake. Discrete genres became fluid. Many acts fused different sounds together. Rock would meet jazz. Soul was mixed with psychedelia. In this fecund environment the nebulous yet highly prized form of folk funk emerged.
In what's become a goldmine for crate-digging hip-hop and electronic music producers, keen to find an obscure and funky sample not yet rinsed out or carrying the threat of litigation, folk funk is a blend of acoustic guitars, looping repetitive grooves, jazz touches and full fat drum breaks.
Taking its cue from the production of Charles Stepney and Cadet concept bands such as Minnie Riperton's Rotary Connection, the notion of folk funk sonically connected a disparate group of artists. The feeling's there in Ned Doheny's 'Get It Up For Love', Pentangle's 'So Clear', in Christine Harwood's cover of Crosby, Stills and Nash's 'Wooden Ships'; that loose-but-tight rhythm, mellow touch of English and American folk fingerpicking and traditional song.
It's international but mostly from the UK and the US. It's also some of the most sublime music recorded. While some of it is super obscure, a lot is more easily available if, as long as you're prepared to dig.
Listen to the playlist below and keep scrolling for the individual records:
---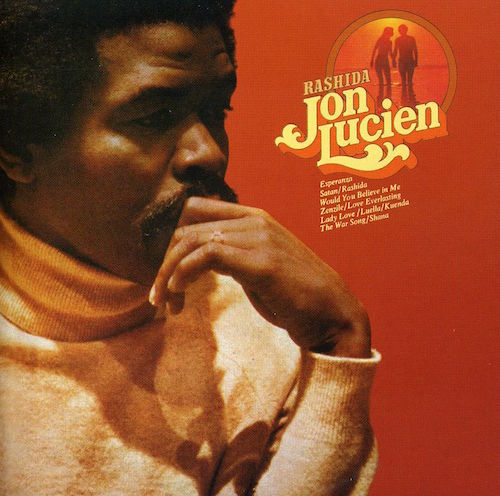 Jon Lucien
'Lady Love'
 from Rashida
(RCA, 1973)
Mellow as a morning breeze, the six-string strums and honeyed vocals of Jon Lucien on this cut are reminiscent of the more laidback Brazilian masters. From the Caribbean island of Tortola in the British Virgin Islands, Lucien's unique mix of influences had a distinctive homespun charm similar to Terry Callier. 'Lady Love' is just one of the many excellent tracks on his most well-known record Rashida, that remains crate-digging gold today — it was recently sampled by Action Bronson on 'Beautiful Music' from his Dr Lecter mixtape, while Lucien's work has also been plundered by Common and MF DOOM.
---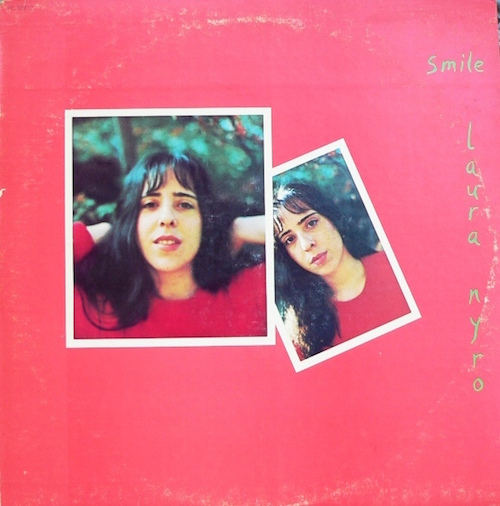 Laura Nyro
'Sexy Mama' from Smile
(Columbia, 1976)
Cut from a similar cloth to well-regarded singer-songwriters Joan Baez and Joni Mitchell, Laura Nyro is lesser known but deserves far more props than she gets nowadays. Like Joni, she experimented with soul and jazz influences, even recording a whole album with Labelle, Gonna Take A Miracle. But it's the gorgeous, warm acoustic funk of this number from 1976's Smile record that really falls perfectly midway between pared-back troubadour and soul splendour. There are a lot of copies of Smile out there — worth keeping an eye out for on that next record hunt.
---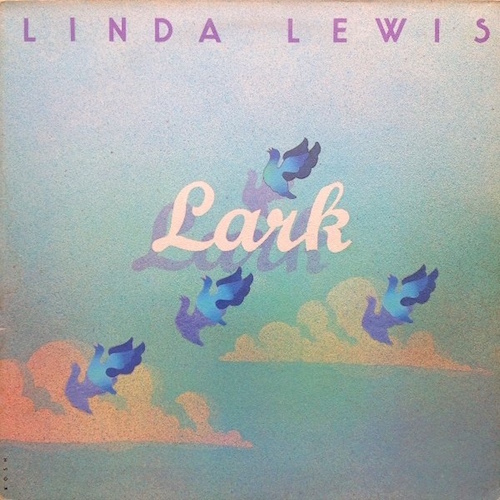 Linda Lewis
'Reach for the Truth' from Lark
(Reprise, 1972)
The UK's own Linda Lewis, from West Ham, London, became known on the Brit funk circuit for classics like 'Sideway Shuffle', but her earlier work has a folksy flavour, exemplified on 1972's classic Lark for Reprise. A popular record at the time, today Lewis seems to have slipped somewhat into obscurity, but 'Reach for the Truth' is enough to convince any doubters. Its crisp beat, guitar figures, tasty organ licks and heart-swelling chorus were covered by Skint Records dance act Midfield General, while Lark also contained 'Old Smokey', sampled by Kanye West.
---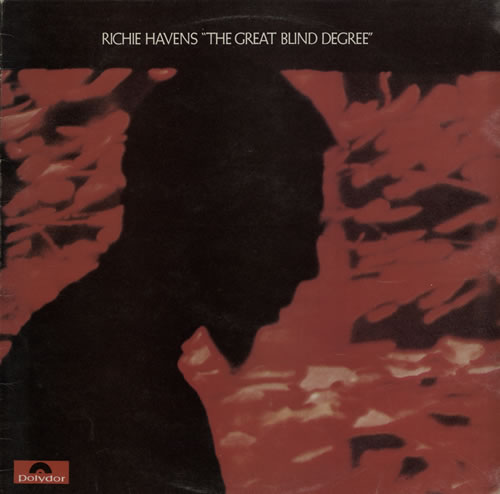 Richie Havens
'What About Me' from The Great Blind Degree
(Stormy Forest Records, 1971)
Havens was a versatile artist. He recorded arguably the best version of 'Going Back To My Roots' in a heartstring-tugging, piano pounding disco style but the first act of his career was as a folk artist. His performance of the song 'Freedom' at Woodstock is what many know him for but there are several lost nuggets of vinyl gold in his arsenal too, like the rare album Richard P. Havens 1983 (actually from 1969), and this soulful protest song from 1971's The Great Blind Degree. Its scramble of percussion, sweeping strings, jazzy keys and Havens' scratchy, expressive guitar make like Curtis Mayfield, but that folk flavour is present and intact.
---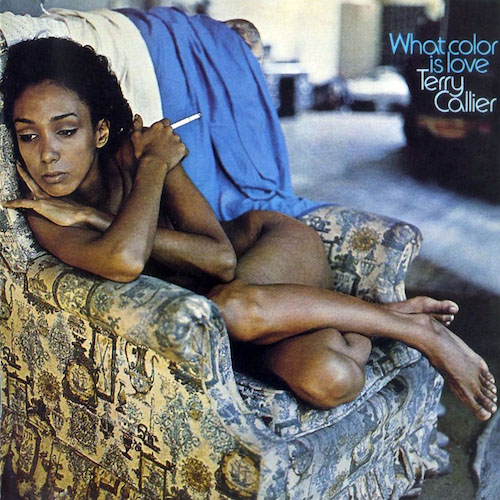 Terry Callier
'You're Gonna Miss Your Candyman' from What Color Is Love
(Cadet Records, 1972)
Terry Callier was to some extent a best-kept secret known only to the most dusty-fingered of vinyl hoarders until the late '90s when he underwent a revival and released the solid TimePeace record through Talkin' Loud, becoming active again and touring. He deserved this appreciation, as a listen to his second album What Color Is Love will confirm. Callier was marketed as a folk artist from the off — his debut, on jazz label Prestige, was called The New Folk Sound of Terry Callier. But it was when he mixed his emotive guitar plucking with funkier elements that he was most successful. The bassline, beat and Callier's powerful voice carry this killer cut that was later sampled by Brit rappers Urban Species on their track 'Listen'.
---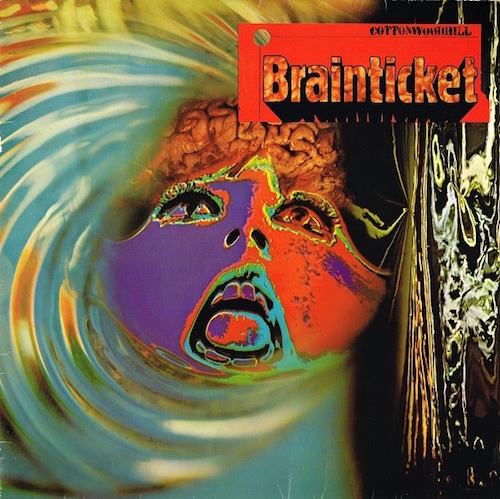 Brainticket
'Places of Light' from Cottonwoodhill
(Bellaphon, 1971)
A strange and beguiling combination of pastoral flute runs, out-and-out funk and weird monotone psychedelic monologue, this cut from Krautrock band Brainticket's rare Cottonwood Hill opus is an obscure nugget in the folk funk pantheon. The album's a proper crate-digger holy grail — expect to pay at upwards of £50 for a decent quality copy.
---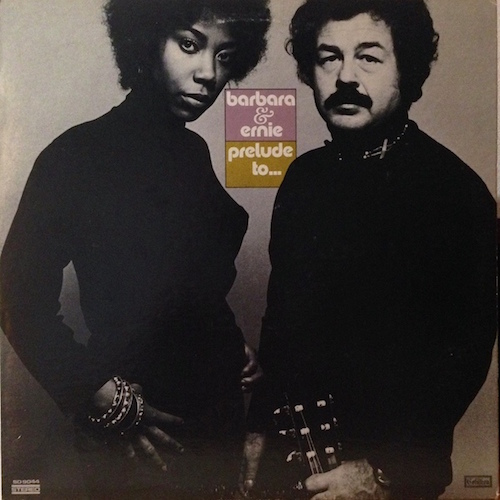 Barbara & Ernie
'For You' from Prelude To…
(Cotillion, 1971)
A duo of session players, Barbara Massey and Ernie Calabria came together for a sole album, Prelude To… But what an album. Classic tracks wall to wall, it arguably typifies the slippery folk funk genre. Loose but tight, effortlessly played, the central keyboard motif has a medieval vibe — you can imagine Ernie riding in in shining armour to declare his allegiance to an enthroned queen Barbara. It's from a record mercilessly mined for samples by everyone from hip-hop acts Black Milk and Smif 'n' Wessun to dance bigwigs The Chemical Brothers.
---
Sergio Mendes and Brasil 66
'Righteous Life' from Stillness
(A&M, 1970)
The product of a fruitful trip to California, the album Stillness is quite unlike anything else in the Brazilian group's canon. Clearly influenced by the prevailing Cali hippy culture and breezy folk rock scene embodied by Crosby, Stills, Nash and Young or Buffalo Springfield (who they cover on Stillness), there's a similar funky feeling at work here too. Yet there's a curious Englishness to 'Righteous Life' too — it could be Sandy Denny or Shelagh McDonald in style and delivery. The album was recently reissued by Soul Jazz, but an original near mint copy of the record will set you back about £25.
---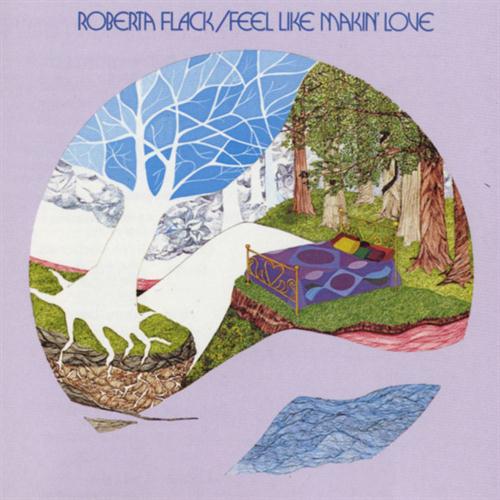 Roberta Flack
'I Can See the Sun in Late December' from Feel Like Makin' Love
(Atlantic, 1975)
Hidden away on her Feel Like Makin' Love album, this deep psychedelic folk funk piece will astonish all who have yet to hear it. Clearly Roberta had been going through a serious Rotary Connection/Minnie Riperton phase, as this has their wistful sense of melody and sublime blend of rock, folk, soul and funk. But while the main body of the song has the singer-songwriter feeling you'd expect from the artist behind 'Killing Me Softly', it's the dilated pupil second phase of this 12-minute piece that is of most note. Endlessly cascading guitar figures, phantasmagorical curlicues of horn, jazzy keyboard runs… trippy stuff.
---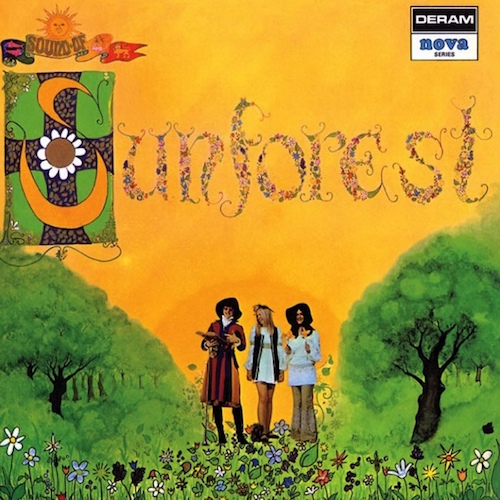 Sunforest
'Magician in the Mountain' from Sound Of Sunforest
(Deram, 1969)
Releasing their sole album for Deram in 1969, Sunforest were mostly unremarkable, save for this absolute jam of funked up folk vibes. Tough drums, undulating bass and wicked repetitive guitar licks all form the backdrop to a preposterous fantastical tale. Well worth tracking down.