Published on
September 19, 2013
Category
News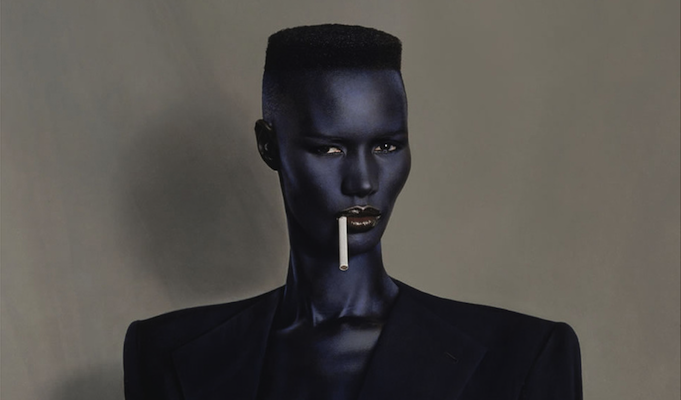 80's pop icon to retrace her influential career in an unexpected autobiography.
Opening her 1981 song "Art Groupie" from the hit LP Nightclubbing with the lines "I'll never write my memoirs", Jones looks to have finally changed her mind, following the news reported by Billboard that the former model and Studio 54 legend will be publishing reflections on her glittering career with Gallery Books next autumn.
Although details are scarce, former flatmate Jerry Hall and collaborators Andy Warhol and Arnold Schwarzenegger are likely to feature. After almost twenty years off the scene, Jones returned to the studio in 2008 to release her 10th LP Hurricane, a special vinyl edition of which was pressed by The Vinyl Factory.
In other book news this week, the art of Massive Attack is set to be collected in a new hardback book and vinyl box set edition by The Vinyl Factory.