Published on
December 14, 2015
Category
News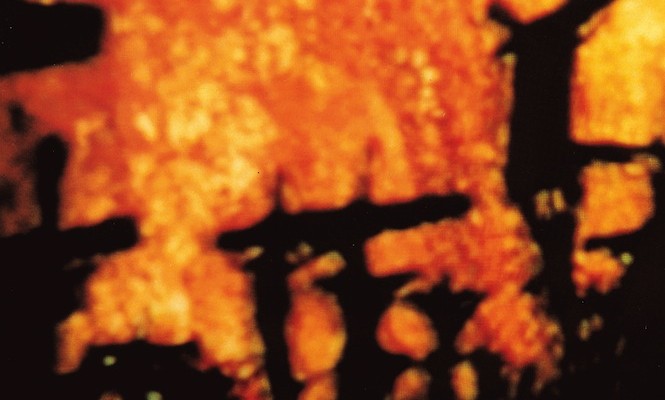 Earache bring the 1989 classic back to vinyl for the first time in years.
Godflesh are to have their 1989 LP Streetcleaner reissued on limited edition coloured vinyl. One of the most important, genre smashing records of the last thirty years, Streetcleaner was industrial strength protest music for the urban sprawl. As The Bug said of the band in an interview with VF last year, "Godflesh captured the sound of inner city hell brilliantly from their Brummie cell block."
Ranked in the top 3 of FACT's 100 best albums of the '80s where it was described as "arguably the 1980s' most important piece of extreme music", Streetcleaner hasn't been available on vinyl through Earache since it was initially released (although Kreation Records saw to a more recent reissue in 2008).
Appearing now on limited coloured vinyl (500 on Streetcleaner clear, 500 on Locust Furnace Orange vinyl) on 29th January 2016, this edition has also been remastered by Godflesh's Justin Broadrick himself. Click here to pre-order your copy.