Published on
March 12, 2013
Category
News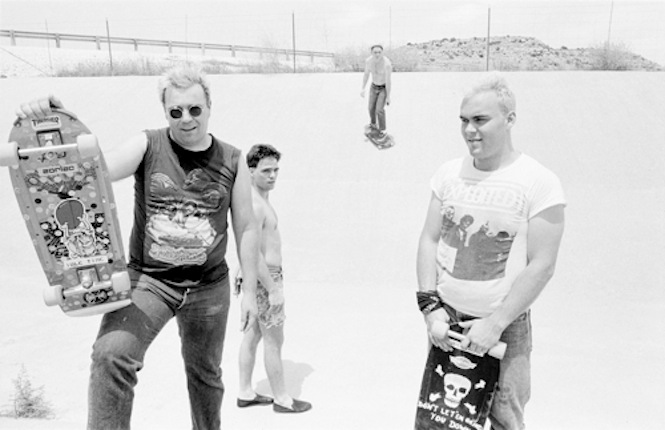 Light in the Attic direct their beam onto another dusty pile of boxes to unearth the ridiculously rare 1981 debut album from original Texan skate rockers Big Boys. The enigmatically titled Where's My Towel / Industry Standard was the band's opening and definitive statement, brashly hammering the electric funk influences of the early 80's into a cheeky punk attitude, which Light in the Attic have nonchalantly called a "classic of American independent music".
The Texan four-piece emerged from a scene that had already spawned bands like Scratch Acid, The Dicks and Butthole Surfers and quickly established themselves as pioneers of what would go on to be known as skate rock. The difference was, Big Boys were way ahead of the game. Larger-than-life singer and frontman Randy "Biscuit" Turner, guitarist Tim Kerr, bassist Chris Gates and drummer Greg Murray may have emerged from the scene but they were damned if they would conform to it. Openly gay and fond of on-stage cross-dressing, frontman Randy "Biscuit" Turner took a tongue-in-cheek approach to punk's spirit of rebellion and the machismo of hardcore by pushing a punk dance-party vibe which experimented with everything from turntable scratching to noise guitar.

Big Boys – Looking Back It's Just Reflections by Light In The Attic Records
The band's records set the tone for their raucous and irreverent live shows which would often descend into sandwich slinging food-fights, before ending end with Randy Turner's famous refrain "OK y'all, go start your own band". The Red hot Chili Peppers were just one of many that took Biscuit's advice.
Staying true to the spirit of the band, this timely reissue by Light in The Attic for their Modern Classics Recordings series, of Where's My Towel / Industry Standard will be presented complete with silk-screened gatefold sleeve, various inserts and freebies (incl. rare Big Boys stickers) and randomly-coloured 180-gram wax. The album will also be released on cassette tape in co-operation with Burger Records, while 540 Records are planning a further reissue of the Big Boys' 1982 EP Fun, Fun, Fun on vinyl next month.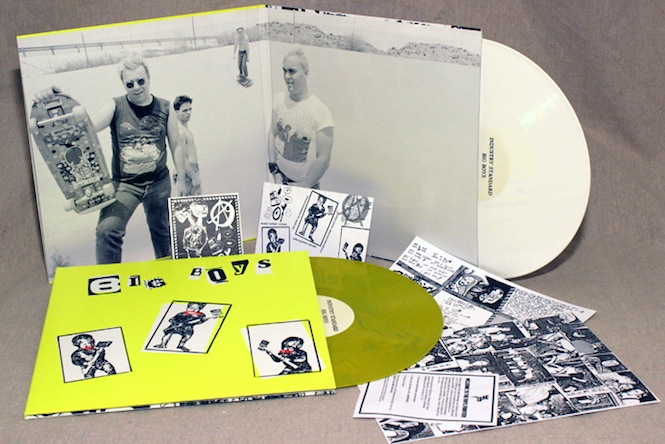 Big Boy's split up in 1984, three years after Where's My Towel / Industry Standard shook up Texan punk forever. If you missed them then, you'll have to watch out not to miss them now, with only 3,000 hand-numbered reissues pressed, and available from 4th April 2013.
Photos credit (top): Bill Daniels, 1982