Published on
January 9, 2015
Category
News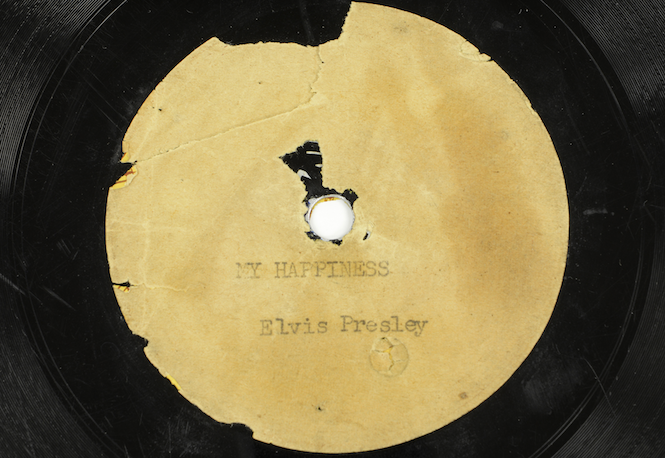 An acetate copy of My Happiness, the first song Elvis Presley ever recorded, has been auctioned for a total price of $300,000 (£200,000).
Elvis' first recording, and one of the most valuable records of all time, was sold in an auction yesterday to coincide with what would have been The King's 80th birthday. Hosted by Graceland, bidding started at $50,000 and in the end the ballad My Happiness was bought for a total of $300,000 dollars (£200,000) by an undisclosed Internet buyer.
The 78 rpm record, with its tattered yellow label, was once valued at $500,000 by Record Collector magazine, but in reality sold for $240,000 dollars (£160,000) in the Graceland auction. With a 25% auction house premium of $60,000 dollars (£40,000), the total buyer price came to $300,000.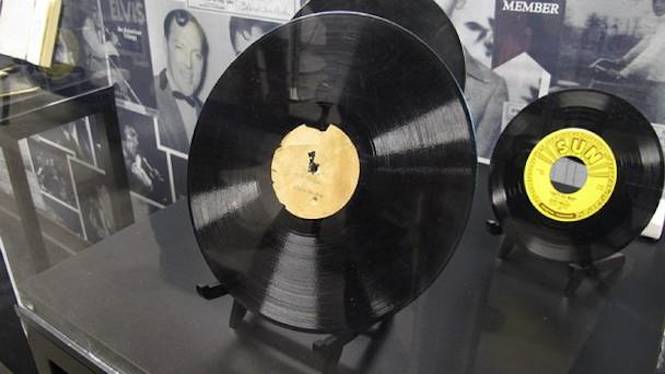 Presley recorded My Happiness in 1953 at Sun Records, the Memphis studio operated by Sam Phillips. Presley, then 18, paid $4 for the recording. As the story goes, Elvis was simply making the record as a present for his mother. He left Sun and went to the home of friend Ed Leek to listen to it. But Presley, whose family did not have a record player, left the record there. Leek had kept the record, and after he and his wife died, their niece inherited it. She contacted Graceland, and it was offered for auction.
Other items auctioned off included scarves worn by Presley, gold necklaces with the initials TCB (short for the slogan "Taking Care of Business"), prescription sunglasses made for Presley, and his first driver's licence.