Published on
January 8, 2015
Category
News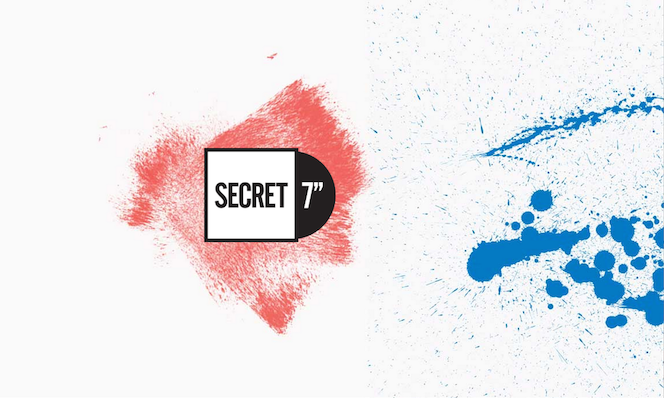 Seven tracks by seven iconic artists, pressed to 7″ vinyl 100 times each and treated to 700 original sleeve designs, plus all profits go to charity. Secret 7″ is back. 
Secret 7″ have revealed their 2015 lineup featuring tracks from The Rolling Stones, Diana Ross & The Supremes, Underworld, The Chemical Brothers, St Vincent, Peter Gabriel and The Maccabees. See below for the full track list.
As with previous years, the 7 artists aim to represent a diverse range of styles and eras; from arguably the greatest living rock and Motown artists through to seminal British electronic pioneers via innovative modern sounds.
For those new to the project, here's the deal – each year Secret 7″ take an iconic track from seven legendary musicians and press each one 100 times to vinyl. Each record receives a one-of-a-kind sleeve, the work of 700 creatives, from global high-profile artists to talented emerging designers.
Once the designs are chosen, the 700 records will be displayed in a month-long exhibition at Somerset House alongside a series of vinyl workshops, before going on sale on May 4th for a flat rate of £50 each. The only catch is that the buyer won't know which track they've got, or who has designed the sleeve until they've bought the record. Therein lies the secret. To cap it all off, all proceeds go to the music therapy charity Nordoff Robbins.
Submissions for sleeve designs are currently open until March 4th and budding designers out there are very much encouraged to participate via the Secret 7″ website.
Tracklist for Secret 7″ 2015
The Rolling Stones – Dead Flowers
Diana Ross & The Supremes – Reflections
Underworld – Born Slippy (Nuxx)
The Chemical Brothers – Let Forever Be
St Vincent – Digital Witness
Peter Gabriel – Sledgehammer
The Maccabees – Go