Published on
July 8, 2013
Category
News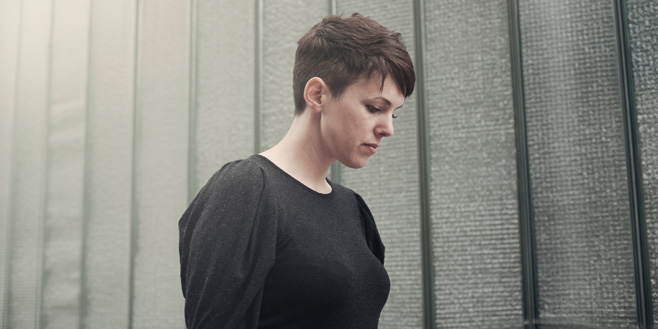 Jet Black Raider sees Anna Meredith take a more electronic path, with limited 12″ to be released by The Vinyl Factory.
Following the 2012 release of her debut EP Black Prince Fury, experimental composer Anna Meredith returns with a four-track suite that pushes her sound in a distinctly more electronic direction. The throbbing trumpet fanfares of her maximalist single "Nautilus" have been replaced by rolling synths of "Orlok" which ebbs and flows between roaring vamps and delicate phrasing with the utmost control.
Trained in classical composition and already an established name in that somewhat parallel industry (she has been described as "one of Britain's leading young composers" by the Daily Telegraph), the highly organised chaos of her work is perhaps best described by Meredith herself, who said in a recent interview with Pitchfork that "when I describe to people what I want, I'll say "overwhelming" – I want it to feel like it's physically taking you over".
Like James Blake, who she has performed alongside in the past, Meredith's move from classical training to an identity as an electronic musician is formed around the visceral impact of her compositions, often combining powerful motifs with complex instrumental arrangements. Speaking to Pitchfork about this process Meredith muses that she's "always been better at the big brushstrokes and broad textures than spending ages honing a chord, or tweaking a sample"; a sentiment which fits the inherent theatricality of her work.
Released on 19th August on Moshi Moshi Records, Jet Black Raider will also be pressed as a limited edition 12″ vinyl EP by The Vinyl Factory, with a one-off show planned for 28th August at Tipsy in Dalston.
Listen to "Orlok" from Jet Black Raider below and to find out more about Meredith's debut EP Black Prince Fury, visit our shop.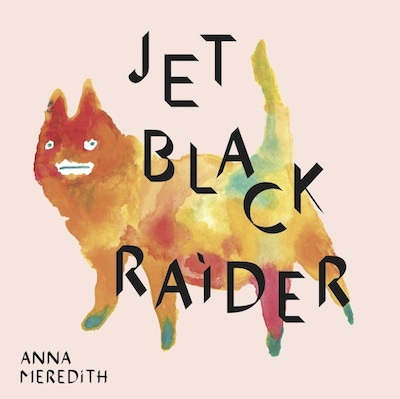 Tracklisting
1. Unicron
2. Bubble Gun
3. Orlok
4. ALR
Portrait by Owen Richards.