Published on
September 8, 2017
Category
Exhibitions
The Vinyl Factory and Lisson Gallery present the ambitious group show featuring 45 multi-sensory works.
---
Visitor Information
5th Oct – 10th Dec 2017
Tuesday – Saturday: 12pm-7pm
Sunday: 12pm – 6pm
Address:
The Store X
180 The Strand,
London, WC2R 1EA
FREE ENTRY
---
This October, The Store X will host Everything At Once, an extensive off-site exhibition featuring 24 artists currently shown at Lisson Gallery in celebration of its 50th anniversary.
The stellar line-up will present work by a range of international artists like Ai Weiwei, Anish Kapoor, Marina Abramović, Cory Arcangel, Julian Opie, Richard Long, Lawrence Weiner and more, as well as featuring previous VF collaborators Haroon Mirza, Rodney Graham, Nathalie Djurberg and Hans Berg.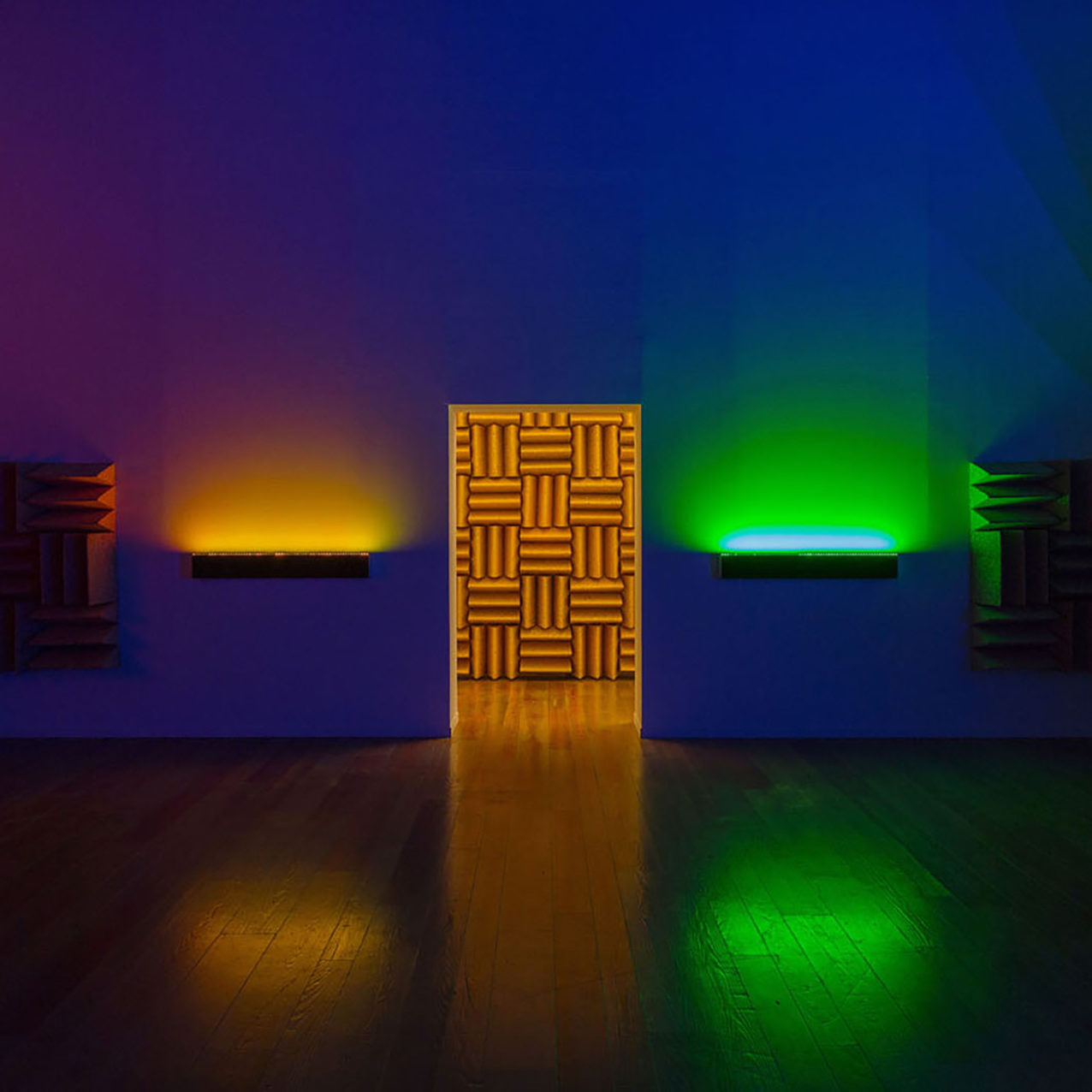 Haroon Mirza, 'A Chamber for Horwitz; Sonakinatography Transcriptions in Surround Sound' (2015)
---
Housed in the striking brutalist environment at The Store X – home to last year's show-stopping music and film exhibition The Infinite Mix – Everything At Once probes the multi-sensory simultaneity of contemporary life, first articulated by John Cage in 1966, a year before Lisson Gallery opened its doors.
Neither chronological nor encyclopedic, the show will instead feature 45 interconnected works that exploit the full potential of the space, whether through installation, painting, sculpture, performance or sound.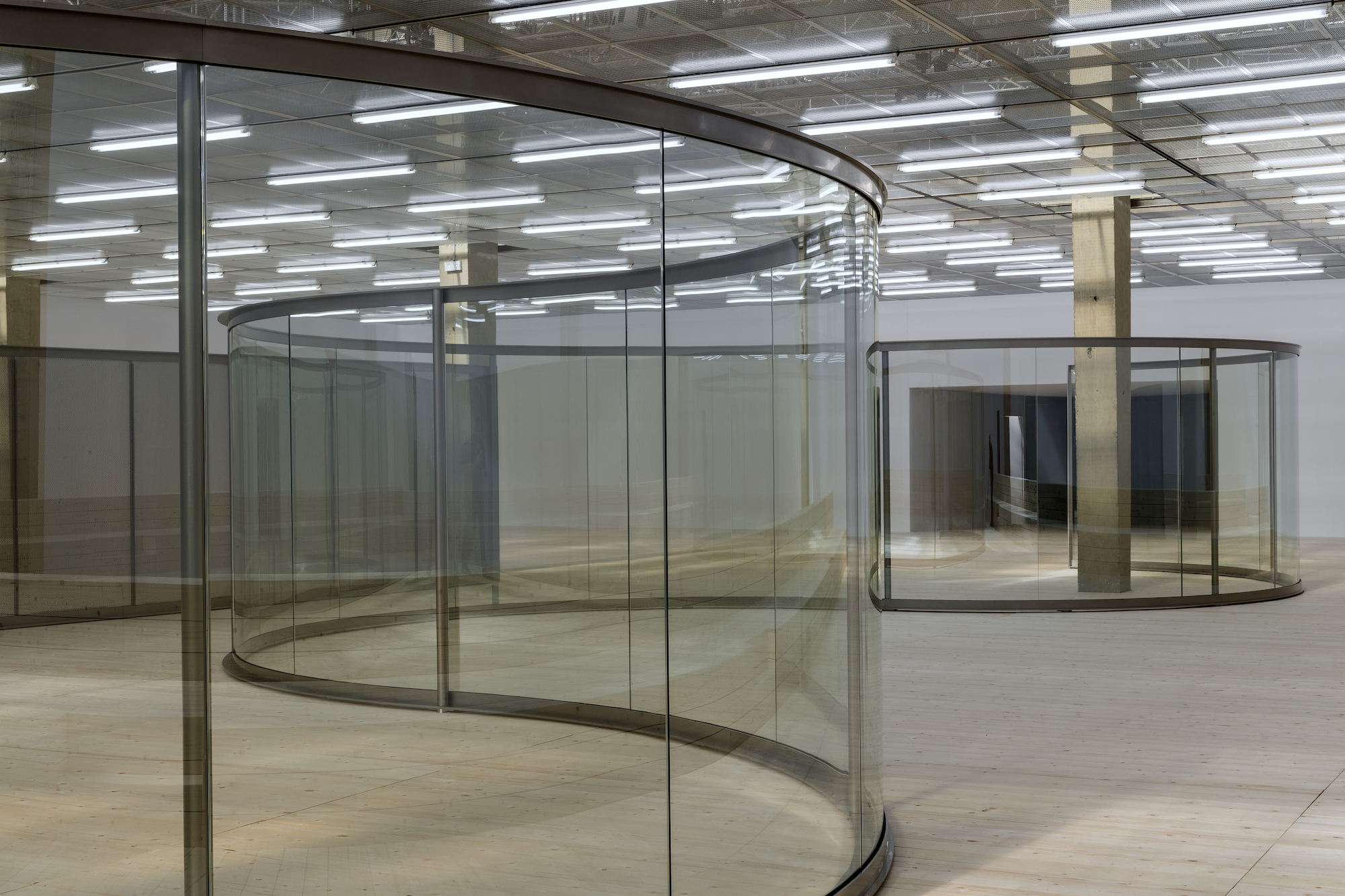 Dan Graham, 'Showing Off the Body' (2016)
---
It will feature Dan Graham's largest-ever pavilion, Showing off the Body (2016), Ai Weiwei's 50-metre long wallpaper installation, Odyssey (2016), Anish Kapoor's vast, suspended sculpture At the Edge of the World II (1998) and Richard Deacon's Möbius-like plywood form, Turning a Blind Eye (1984).
As well as Rodney Graham's breakthrough video Vexations (1997), a trio of Marina Abramović films, Tony Cragg's hand-made collection of oversized stone Tools (1986) and Julian Opie's early concrete racetrack Imagine you are driving (Sculpture 4), the show will also feature a selection of forward-thinking artists who have joined Lisson in the last ten years.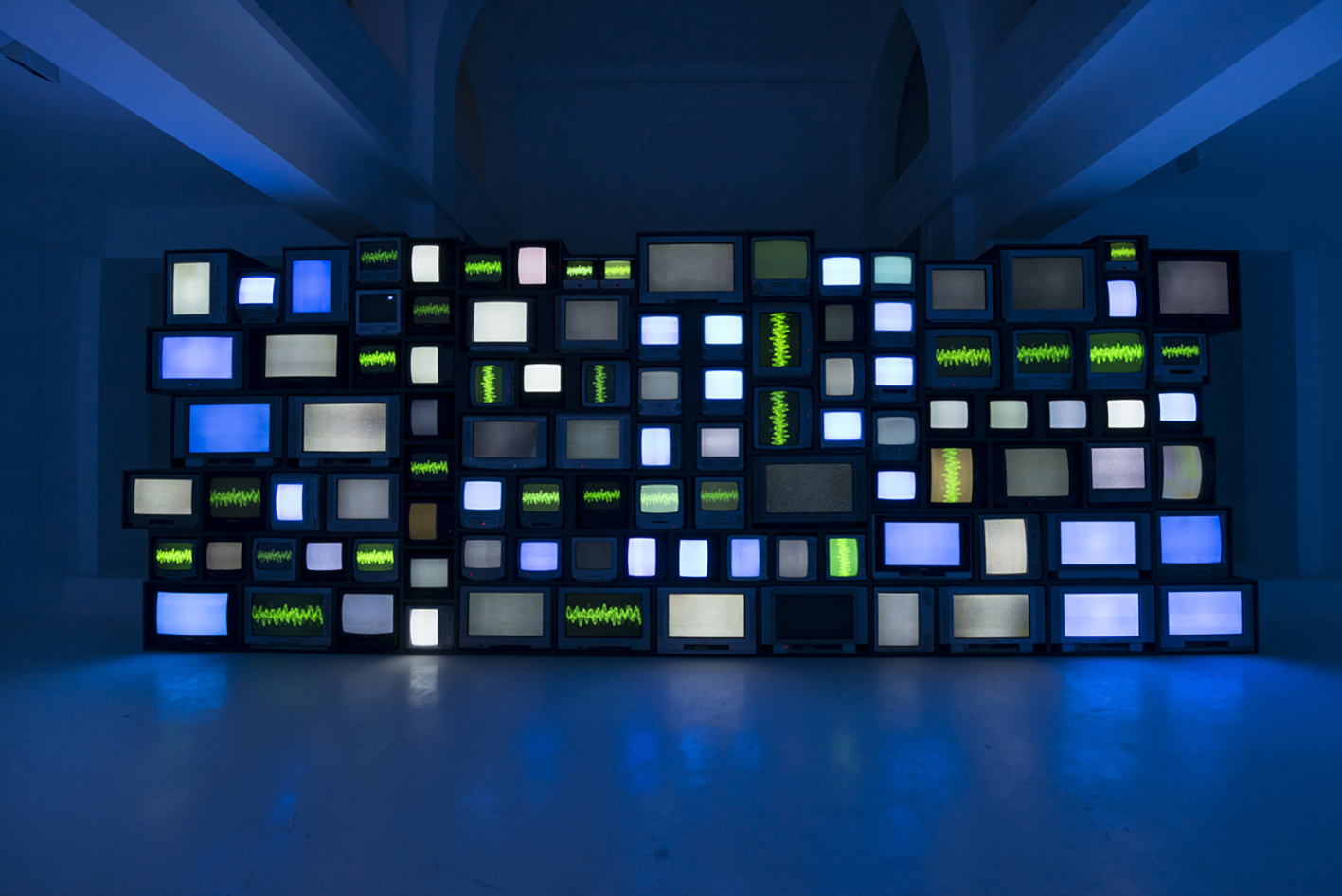 Susan Hiller, 'Channels' (2013)
---
Here Ryan Gander, Wael Shawky, Haroon Mirza, Nathalie Djurberg & Hans Berg, Laure Prouvost and Cory Arcangel will join the line-up, alongside a new commission from Richard Long, who has built a 60-metre long mud work, using his hands dipped in slip from the river Avon.
Alongside Everything At Once, The Store X The Vinyl Factory will also present three site-specific commissions, including a new a/v artwork by Ryoji Ikeda, Arthur Jafa's Kanye West-soundtracked video work Love is the Message, the Message is Death and Jeremy Shaw's sci-fi pseudo-documentary Liminals.
Everything At Once opens on 5th October and runs until 10th December at The Store X, 180 The Strand, London WC2R 1EA.
Opening Times:
Tuesday to Saturday, 12pm – 7pm
Sunday 12pm – 6pm
Free entry
---
See the full list of contributing artists below:
MARINA ABRAMOVIĆ – AI WEIWEI – ALLORA & CALZADILLA – ART & LANGUAGE – CORY ARCANGEL – TONY CRAGG – RICHARD DEACON – NATHALIE DJURBERG & HANS BERG – CEAL FLOYER – RYAN GANDER – DAN GRAHAM – RODNEY GRAHAM – SUSAN HILLER – SHIRAZEH HOUSHIARY – ANISH KAPOOR – LEE UFAN – RICHARD LONG – HAROON MIRZA – TATSUO MIYAJIMA – JULIAN OPIE – LAURE PROUVOST – WAEL SHAWKY – LAWRENCE WEINER – STANLEY WHITNEY