Published on
May 4, 2016
Category
News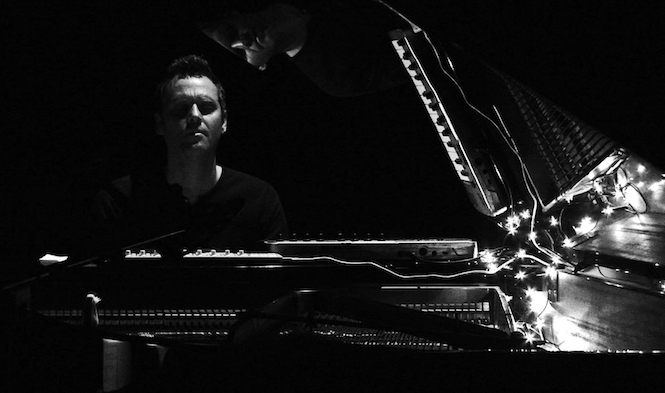 Unreleased gem gets vinyl release on new comp.
Home to Max Richter, Hauschka, Jóhann Jóhannsson, Dustin O'Halloran and more, FatCat Records' 130701 imprint has played a peerless role in redefining the modern classical scene. The label will celebrate its fifteenth anniversary this year with the release of Eleven into Fifteen, a compilation of eleven unreleased tracks – one from each of the artists on the roster plus three new signings.
A highlight from the pack is Dustin O'Halloran's delicate and nostalgic piano track 'Constreaux No.2', which you can hear for the first time below. Due on 15 July, keep scrolling for the comp tracklist.
On 8 July, 130701 will also releaseCentres, the ninth LP by Vancouver-based vocalist and composer Ian William Craig. In the run-up to both releases, there's a 'New Blood' event in Brighton on 10 May, where 130701 will presents three of its latest signings: Dmitry Evgrafov, Emilie Levienaise-Farrouch and and Resina. Info and tickets here.
Eleven into Fifteen Tracklist
Side A
01. Olivier Alary – 'Yangtze'
02. Dustin O'Halloran – 'Constreaux No.2'
03. Dmitry Evgrafov – 'Anthem'
Side B
04. Set Fire To Flames – 'barn levitate'
05. Resina – 'June'
Side C
06. Hauschka – 'Quiet'
07. Sylvain Chauveau – 'N B'
08. Emilie Levienaise-Farrouch – 'Aletheia'
09. Max Richter – 'Bach Study'
Side D
10. Ian William Craig – 'Tender Fire'
11. Jóhann Jóhannsson – 'They Being Dead Yet Speaketh' (live at World Financial Center Winter Garden, New York)