Published on
May 4, 2016
Category
News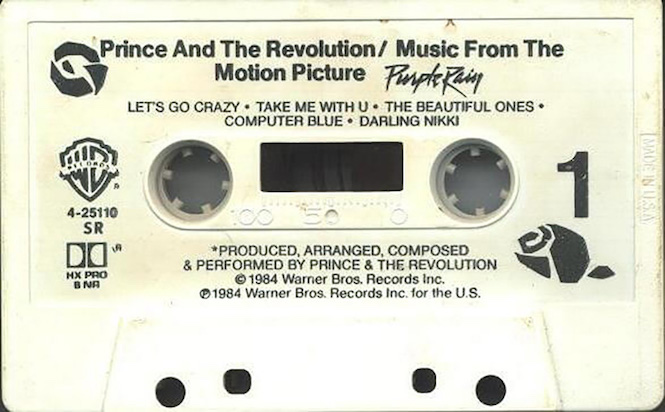 Purple tapes.
Earlier this week it was announced that nine Prince albums will be returning to vinyl. The flood of Purple reissues is set to continue with a new cassette campaign on the horizon.
Four classic Prince albums, including Purple Rain, Prince, Dirty Mind and Controversy, will receive a cassette release on June 24.
These titles don't overlap with the vinyl reissues that have been announced so far, which themselves drop on a monthly basis between now and the end of the year. [via Modern Vinyl]
Revisit the works of Prince with our celebration of his incredible sleeve art.