Published on
May 4, 2016
Category
News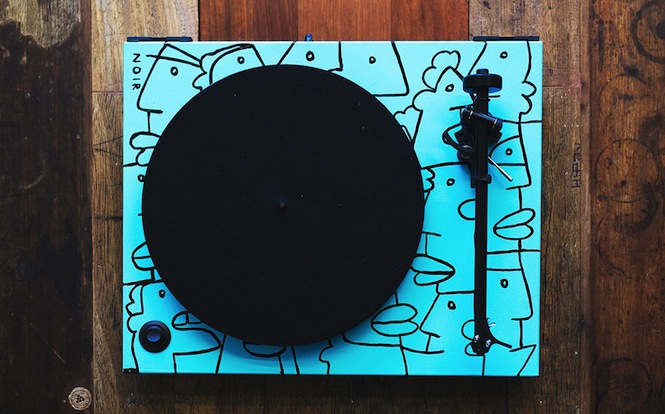 First the Berlin Wall, now this.
French artist Thierry Noir has hand-painted seven limited edition Rega RP1 turntables, which are currently up for auction to raise money for Amnesty International UK.
The artist, who became one of the first to paint the Berlin Wall in 1984, has since had his iconic cartoon-like figures immortalised in Wim Wenders' 1987 film Wings Of Desire and on the cover of U2's Achtung Baby.
The auction has been hosted by Secret 7″, who also hosted the sale of a renovated hybrid jukebox, which can play 7″s and stream them to every room in your house. The organisation recently concluded its annual sale of 7×100 7″ singles, each hand-painted by a different artist.
Check out the turntables below and put in your bids here, before the auction closes on Sunday.