Published on
August 28, 2018
Category
News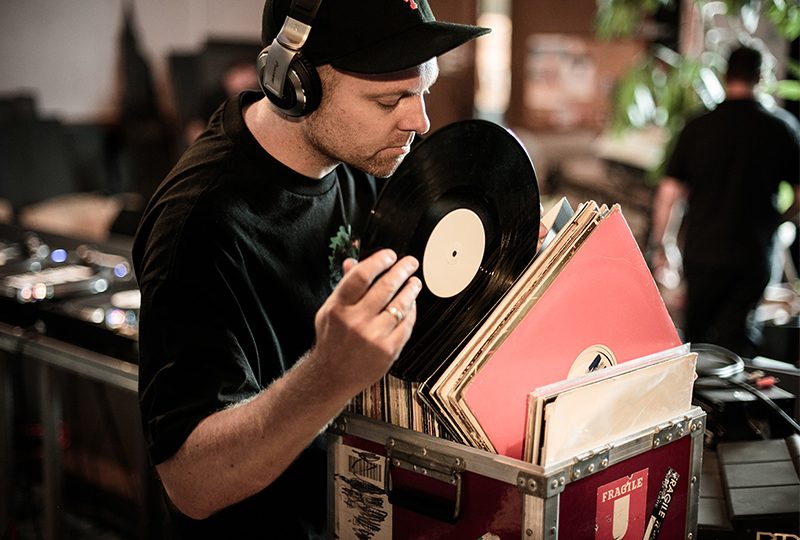 He still can't shift those Beegees imports?
Vinyl from DJ Shadow's private collection is being sold this September, at The Third Annual DJ Shadow Storage Sale.
Read more: How DJ Shadow's Endtroducing turned forgotten vinyl into a postmodern masterpiece
Co-hosted by the producer and Los Angeles record shop Rappcats, the third instalment is a two-day event featuring "thousands of used vinyl LPs, 45s, and 12″s culled from Shadow's private collection, an exclusive DJ Shadow 7″ of 'Systematic' featuring Nas, deleted DJ Shadow web-store product, including limited items and rarities, CDs, cassettes, posters, and other oddities, plus unique stock on both days," shares Rappcats.
"Will he be bringing around the same batch of records that didn't sell last year?" asks Rappcats. "NEVER," says Shadow. "Everything I'm bringing is fresh stock and new to the sale. There's probably more for me to get to than I'll be able to in my lifetime. I overbought for decades, and still do to some extent. But these sales really do help unclog the aisles."
Head here for more info, and check out the address and timings below.
---
Rappcats and DJ Shadow present:
The Second Annual DJ Shadow Storage Sale
Rappcats
5636 York Blvd
Los Angeles
15th-16th September, 12pm to 6pm