Published on
October 3, 2013
Category
News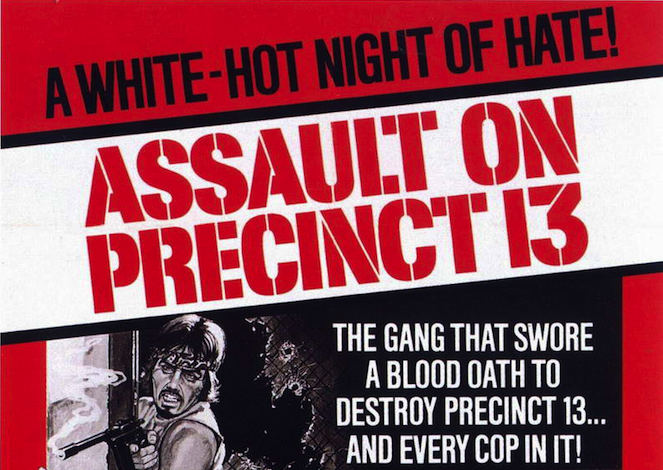 Full details emerge of Spencer Hickman's latest horror flick soundtrack reissues.
Following the announcement at the end of August that Death Waltz Recording Co. would be reissuing director/composer John Carpenter's epic score to low-budget thriller Assault On Precinct 13, Spencer Hickman's prolific soundtrack label have revealed full details of the release, overseen by Carpenter himself and pressed to 180gram blood-red and vanilla swirl vinyl.
As well as sleeve design by acclaimed artist Jay Shaw, Assault on Precinct 13 will include an eight-page fold-out booklet and poster with educational sleeve notes from Carpenter, star Austin Stoker as well as two essays from British film composer Clint Mansell. [via Exclaim]
Unlikely to take themselves too seriously any time soon, Death Waltz's reissue of New York Ripper – a 1982 Italian giallo b-movie about a knife-wielding maniac with the voice of Donald Duck – is being billed as a single LP "duck-coloured vinyl", caged in a heavyweight tip-on sleeve with a poster and 4-page booklet thrown in.
Assault on Precinct 13 will be released on 18th November, while New York Ripper is available for pre-order now in time for its 22nd October release.
Watch a teaser for the Assault on Precinct 13 release below: