Published on
October 3, 2013
Category
News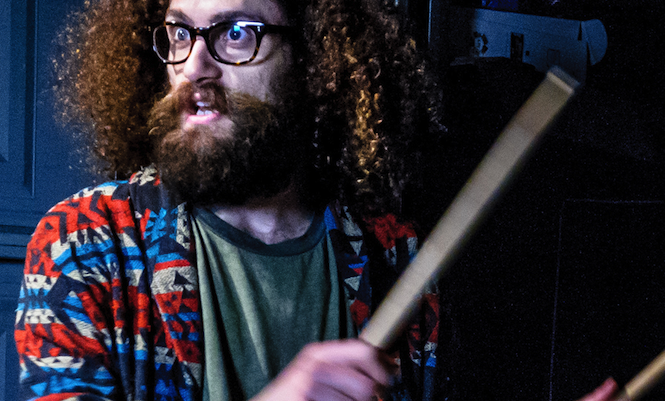 Brainfeeder beatsmith The Gaslamp Killer dives into his record collection for Crate Diggers.
The Gaslamp Killer wasn't the first have his mind-blown by Bob James' "Nautilus". It was while tracing the roots of Ghostface Killah's "Daytona 500" that the LA producer stumbled across Bob James' orchestral jazz-funk masterpiece, an ingredient in a whole record collection of classic hip hop 12″s, from RUN DMC to A Tribe Called Quest. For a boy with a musical sensibility but no musical friends, sampling was a game-changer.
Recounting the growth of his own record collection and the productions that have taken him to the high table of the post-beats LA hip hop scene alongside sparring partners like Gonjasufi and Flying Lotus, The Gaslamp Killer has opened up his sprawling 10,000 strong record collection to Fuse.TV's Crate Diggers series, revealing some of the super-rare LPs he has chomped through on the search for the perfect break. And then there's all the FlyLo test pressings… [via FUSE]
You can read Bob Stanley's account of the birth of hip hop from his new pop history Yeah Yeah Yeah here.
Watch the full interview below: