Published on
January 25, 2017
Category
News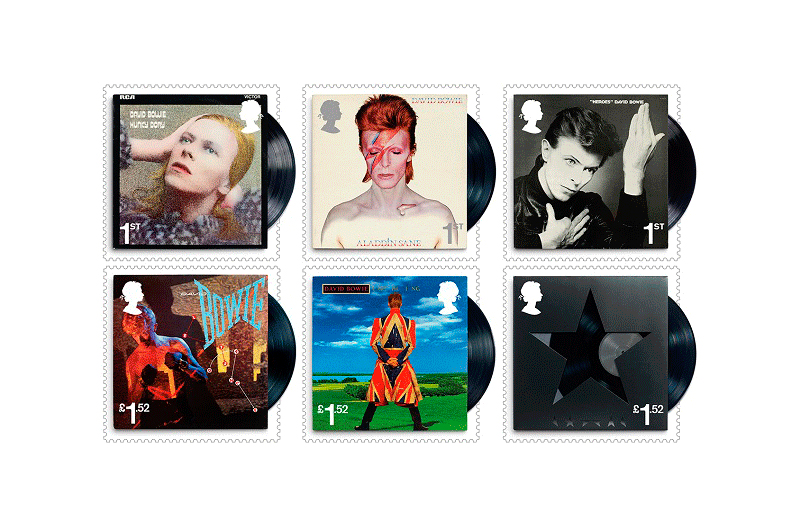 Originally published on FACT.
For the collectors.
Royal Mail is set to issue an edition of 10 special stamps in honour of David Bowie, who would have been 70 this month.
Read next: David Bowie's turntable sells for £257k
Available from March 14, six of the stamps will feature images of classic Bowie album covers Hunky Dory, Aladdin Sane, Heroes, Let's Dance, Earthling and ★. Four additional stamps will show the late icon performing live on tours across four decades, including 1973's The Ziggy Stardust Tour and 2004's A Reality Tour.
Royal Mail pointed out that this is the first time it has dedicated an entire stamp issue to an individual music artist or cultural figure.
The only other artists to have been given a dedicated stamp issue are The Beatles – in 2010 – and Pink Floyd in 2015.
The stamps will be on sale March 14 from the Royal Mail site, with 7,000 Post Office branches across the UK also stocking the items.