Published on
November 14, 2016
Category
News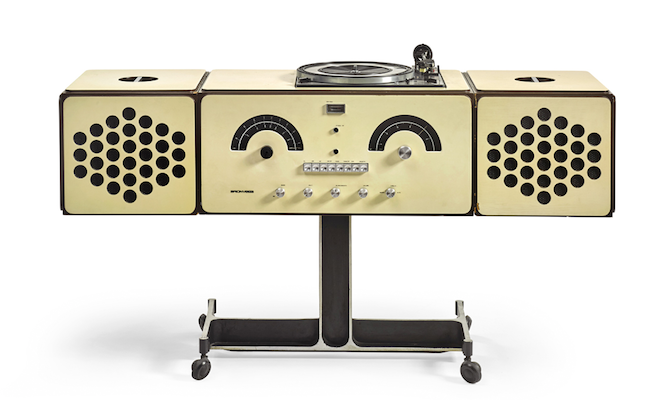 Originally posted on FACT.
Designed as a "musical pet".
David Bowie's custom Brionvega record player has sold for £257k ($324) as part of a two-day auction at Sotheby's.
Read next: The 15 most incredible space age record players
The auction, which featured pieces from Bowie's private art collection, including favourite Frank Auerbach, along with Jean-Michel Basquiat, Marcel Duchamp, Henry Moore, Graham Sutherland and Damien Hirst – fetched over £24 million on its first day. The design collection totalled £1.4 million, with a radio estimated at £150 selling for £30k.
#AuctionUpdate Designed as a 'musical pet', this #Brionvega record player owned by David Bowie has just sold for £257,000 #BowieCollector pic.twitter.com/SoBCWSgFq9

— Sotheby's (@Sothebys) November 11, 2016
The works sold represent about 65 per cent of Bowie's total collection and the rest will remain with his family and estate. As CoS reports, a spokesperson for the family says the auction was a way to give others the opportunity to appreciate the art Bowie loved so much. "David's art collection was fuelled by personal interest and compiled out of passion. He always sought and encouraged loans from the collection and enjoyed sharing the works in his custody. Though his family are keeping certain pieces of particular personal significance, it is now time to give others the opportunity to appreciate – and acquire – the art and objects he so admired."
Mary Anne Hobbs spoke to Sotheby's deputy director Tom Eddison and art historian Richard Cork about four key pieces by Basquiat, Auerbach, Hirst and Marcel Duchamp. You can also see the turntable in the flesh. Watch the clip via BBC iPlayer.