Published on
December 5, 2014
Category
News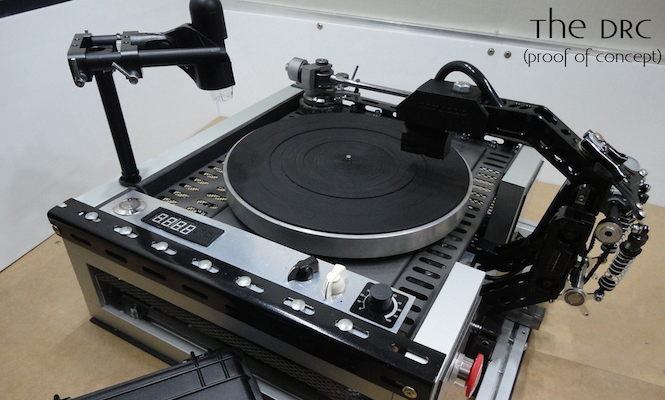 Update, January 5: The desktop vinyl cutter has been successfully funded – and some – on Kickstarter.
Following on from the DIY vinyl cutter showcased at SXSW earlier this year, someone's seeking AUD $10,000 on Kickstarter to fully develop the 'Desktop Record Cutter' and bring it to the market. 
This crowd-funding project is raising money to enhance the feature set and bring the final cost down of a household vinyl cutting machine. The idea behind the Desktop Record Cutting package is to promote an analogue, vinyl centric system at home, by democratising the cutting process – what they dub as a "turn-key" stereo cutting system… audio in, blank on and cut."
The DRC is automated using precision engineered technology for ease of use for new cutters, whilst allowing custom control, upgrades and modification for the experienced engineer. Have a look at the features below: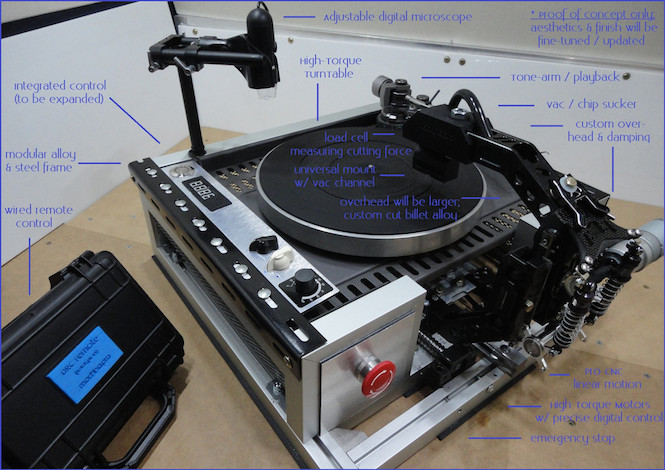 If they raise the minimum goal of AUD $10,000 , the projected sell price for the machine is US $6,500, but the more pledged the cheaper it'll be is the promise. So far, there are nine backers with $395 raised and 25 days to go. Click here to check out the project in full.
And if you want to see how vinyl is cut, then you need to watch our film on mastering at London's world-famous Abbey Road Studios