Published on
March 7, 2023
Category
News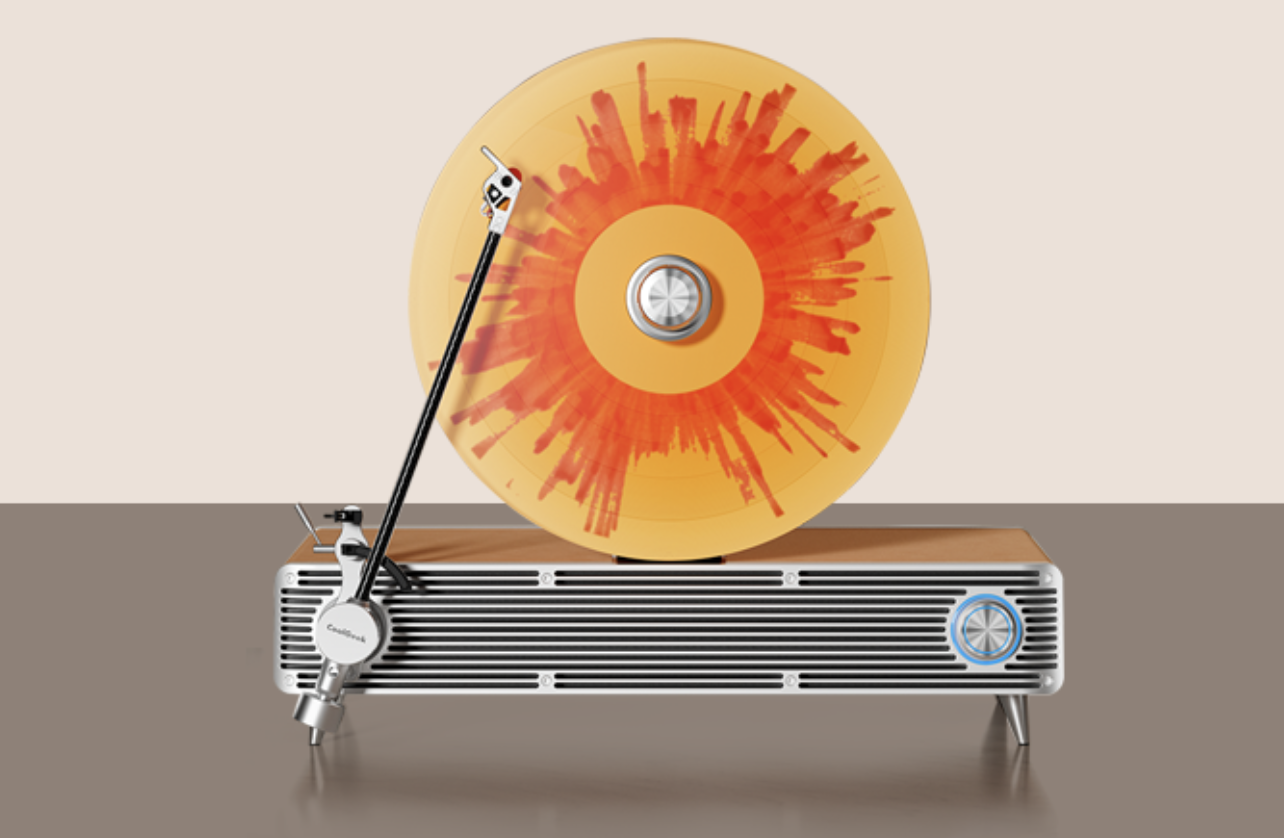 Show off your records with VS-01.
Danish designer CoolGeek has unveiled a turntable that plays records vertically.
The VS-01 features an Ortofon OM 5E stylus head, "a Japanese NIDEC silent high-speed motor", a "built-in 5W hybrid mid/tweeter driver" and a "30W heavy bass unit". It has Bluetooth connectivity and can play 33.3 and 45rpm records.
Check out a promotional video for the VS-01 below.
"VS-01 integrates Nordic modernity style and classic feelings, to adopt Danish stylus head (Ortofon OM 5E), paying tribute to the golden age of vinyl, and creates a record player with visual freshness and professional sound quality for you," says CoolGeek.
Find out more about the VS-01 from CoolGeek's Kickstarter.