Published on
March 15, 2016
Category
News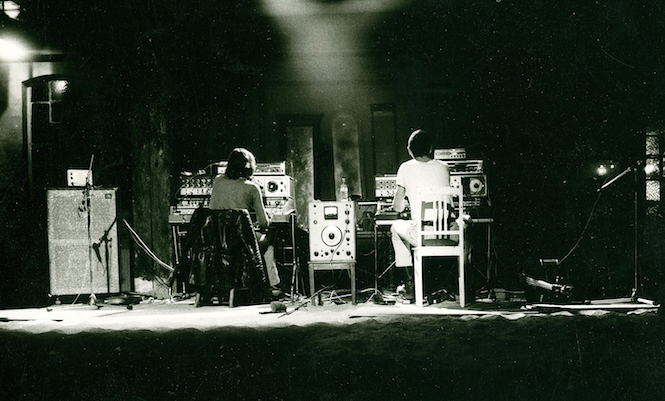 Set includes eight seminal albums and one unreleased live recording from between '71 and '81.
A definitive introduction to one of Germany's trail-blazing electronic outfits, Cluster 1971-1981 will collect Hans-Joachim Roedelius and Dieter Moebius' most important recordings, including two albums with fellow electronic pioneer Brian Eno.
Having crafted a brace of equally enduring albums as a trio with Conrad Schnitzler, Kluster swapped the K for a C and released their self-titled 'debut' in 1971, which was subsequently rereleased with different artwork on Günter Körber's genre-defining Sky label in 1980, a year after their unforgettable and influential Grosses Wasser.
Other albums included in the box set include Cluster II and Zuckerzeit released on Brain in 1972, Sowiesoso and Curiosum, released on Sky in '76 and '81 respectively, either side of Cluster's two Eno collaborations, Cluster & Eno (1977) and Eno Moebius Roedelius / After The Heat (1978).
Completing the set is Konzerte 1972/1977, an album of previously unreleased live recordings from either end of the decade, providing new insights into Cluster's live improvisations.
Often cited as Krautrock, although tending towards the electronic, ambient, and industrial fringes of the movement than its more psychedlic or prog associations, Cluster would go on to spawn Harmonia, the super-group side project that saw Moebius and Roedelius join with Neu's Michael Rother, which was given the box set treatment last year.
Remastered by Willem Makkee, with essays on each album and an extensive text on the band's evolution and legacy by Asmus Tietchens, Cluster 1971-1981 will be released by Bureau B on 8th April.
Click here to pre-order your copy and see the full contents below: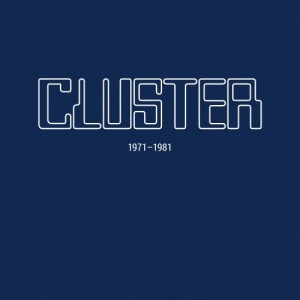 Cluster 71 – originally released 1971 on Philips 6305074
Cluster II – originally released 1972 on Brain 1006
Zuckerzeit – originally released in 1972 on Brain 1056
Sowiesoso – originally released in 1976 on SKY 005
Cluster & Eno – originally released in 1977 on SKY 010
Eno Moebius Roedelius / After The Heat – originally released in 1978 on SKY 021
Grosses Wasser – originally released in 1979 on SKY 027
Curiosum – originally released in 1981 on SKY 063
Konzerte 1972/1977 – previously unreleased