Published on
June 13, 2013
Category
News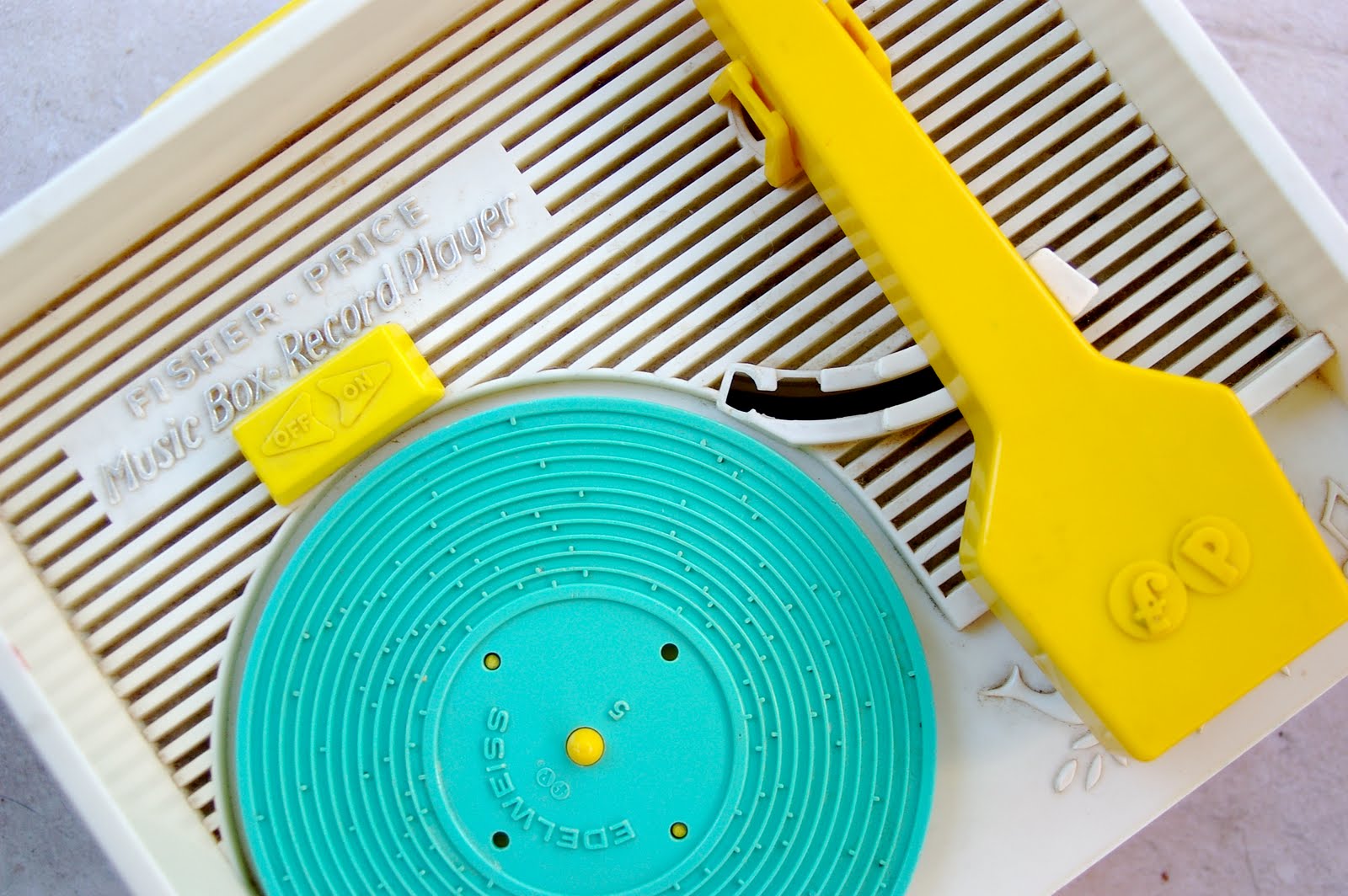 Hilotrons' Fisher Price Music Box record to see release at NXNW Independent Label Market.
Ottawa pop-rock band Hilotron have taken retromania to new levels of twee. Limited to five (that's right FIVE) $99 packages, the throwback stunt includes the toy single – "the first time that original compositions have appeared in a double-sided Fisher Price Music Box disc format", a Fisher Price record player, the product's original selection of discs and a vinyl copy of Hilotrons' album At Least There's Commotion.
Available from the first NXNW Independent Label Market through Kelp Records, the press release has warned that, aside from containing no small parts, a limited choking hazard and dangerous levels of kitsch, the single will only play on the enclosed "original" Fisher Price turntables and not on the "bad knockoff versions now available at Urban Outfitters."
The NXNW Independent Label Market takes place on June 15th at Toronto's Ryerson Campus Common, featuring among many other labels, Paper Bag, Arts & Crafts, the Outside Music Label, Beggars Group, Royal Mountain and Kelp. [via exclaim]
Not able to make it to Canada? The Independent Label Market returns to London on Saturday 13th July.