Published on
October 7, 2015
Category
News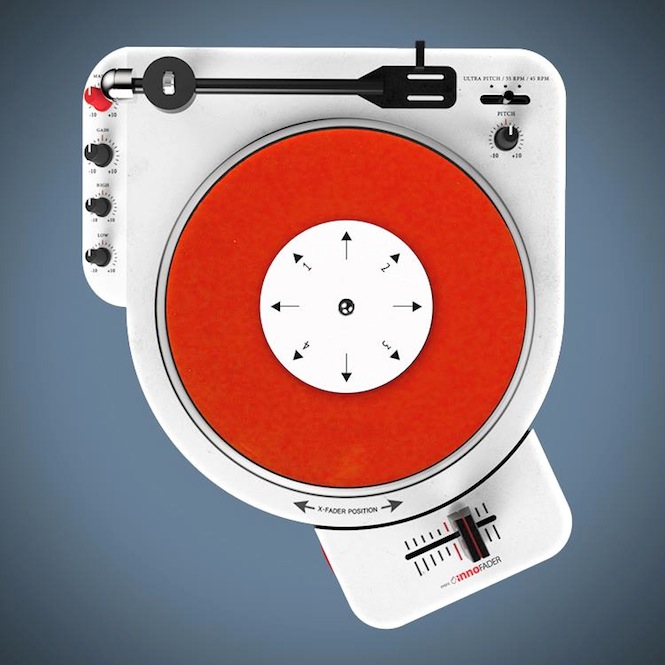 Originally posted on FACT.
Scratch DJs have been pining for a purpose-built 7″ scratching device for years.
Those wishing to build their own can do so by gluing a Raiden or Frisk Fader in a box onto a portable turntable such as the discontinued Vestax Handy Trax or Numark PT-01. The result isn't pretty, but it works.
For those not wanting to get their hands dirty, a solution might not be too far off. A concept design of the 7″ Portable Scratcher has been released, unfortunately with little accompanying information. The device's designer has been promoting the machine at the World DMC Championships in London this week. According to a post on the 7″ Portable Scratcher Facebook page, a prototype is currently in development. Take a look at the concept design below. [via DJ Worx]
For a comprehensive list of the best portable turntable click here. They've got nothing on Biz Markie's custom-built 7″ Technics though.