Published on
October 7, 2015
Category
News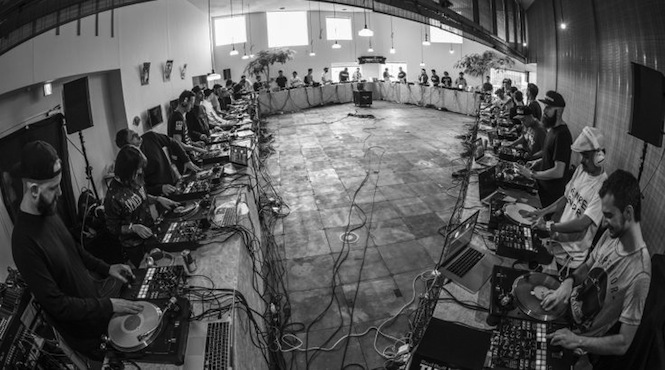 40 DJs, 40 turntables, one eight-minute mix.
The iScratch event in Tokyo wasn't all about competition. Coming together over 40 turntables, 40 DJs collaborated to create an epic eight minute mix from the world's biggest scratch circle.
Part of the Redbull Thre3Style World DJ Championships in Tokyo, the turntablist extravaganza saw the DJs split into ten teams to each devise a sixteen bar scratch solo that would then be performed in the round.
Featuring previous world champions, 2015's national champions and old hands like DJ Qbert, Jazzy Jeff, D-Styles and DJ Kentaro, you can watch the record-breaking session below:
It's turning into a big day for turntablists, with a new portable 7″ scratching turntable currently in development.
Photo: Red Bull