Published on
October 6, 2015
Category
Features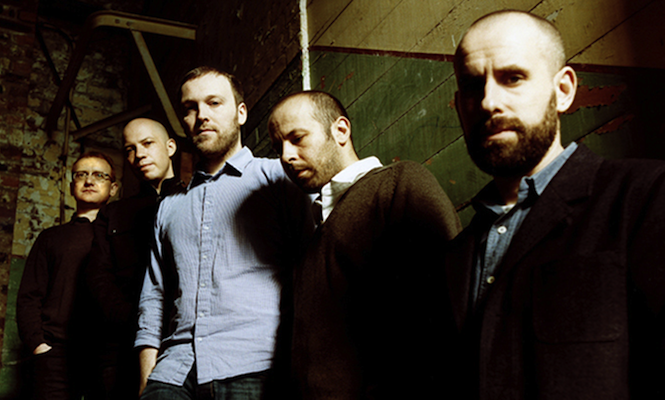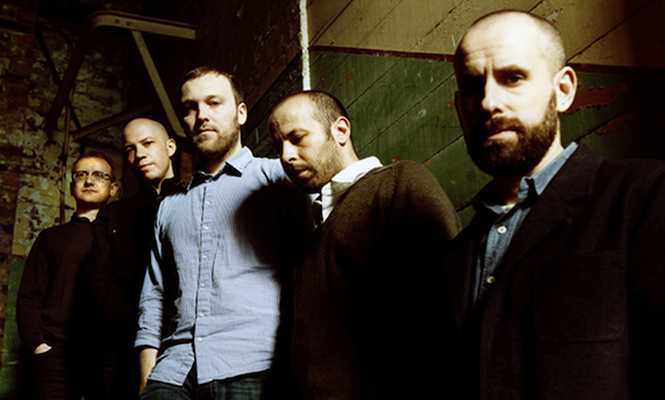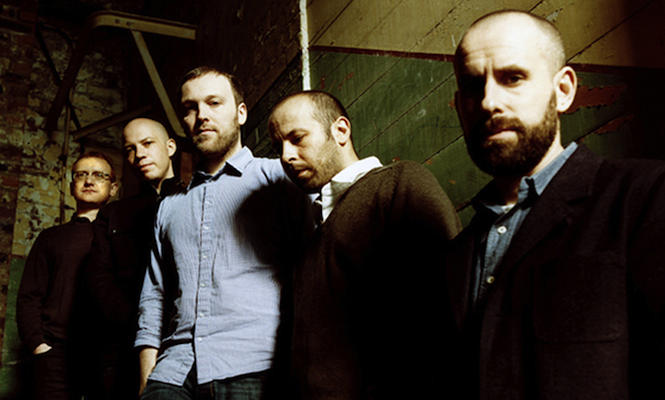 A primer for believers and converts alike. Ahead of the release of their 6LP retrospective box set Central Belters, Nick Soulsby explores the tension at the heart of the Mogwai sound through 10 (or more) crucial records.
---
Words: Nick Soulsby
---
Mogwai survived the rush of excellent Scottish bands who emerged in the late Nineties – such Idlewild, Urusei Yatsura and Arab Strap – and have gone on sailing their own musical compass path ever since. As a band, they revelled in deploying sonic violence and volume assaults on stage while also adored the quieter, sharper pleasures they could capture in studio. The loud/soft division runs right through their expansive discography, a broad, deep ocean that here we explore here in celebration of Mogwai's twentieth anniversary and the imminent release of their Central Belters retrospective box set.
Listen to tracks from all ten entries here or individually as you scroll.
---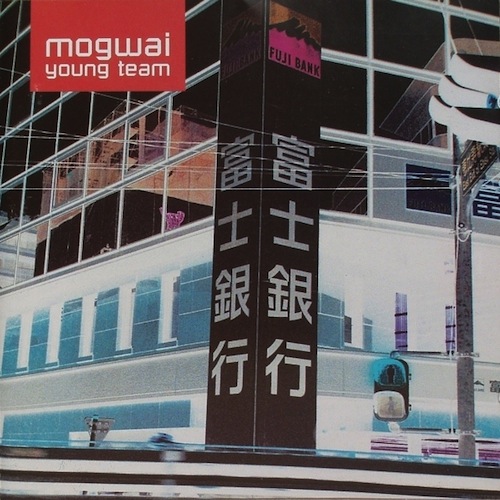 Mogwai
Young Team (Deluxe)
(Chemikal Underground, 1997 Original, 2008 Deluxe)
If you haven't heard Young Team then please, go buy it. The album hung an albatross round Mogwai's neck for the ensuing decade and a half because it was the quintessential album of the post-rock moment. The album hits the audience early with the 12 minute brutality of 'Like Herod', then a series of shorter, but no less intriguing tracks allow everyone to get their breath back before the band's 16 minute opus 'Mogwai Fear Satan' tears air from lungs and spits your ears back out onto the floor.
The extra disc on this reissue lends moments of interest; five live cuts, that are nice to hear if not revelatory, plus four rarities. Of the rarities 'Honey' will hang in your mind the longest, a chant custom-made for lighters in the air and audience participation, it's a winning mellow moment of chimes and billowing warm guitar tones. 'I Can't Remember' plays a punchy riff round in a three minute circle like a musical interpretation of a never-ending stairway picture. The two Young Team outtakes barely muster four minutes runtime between them so there's little to get one's teeth into except to say it's a clear indicator that Mogwai are at their best when they allow ideas to breathe and gain weight so each switch in tone or direction serves to break suspense.
---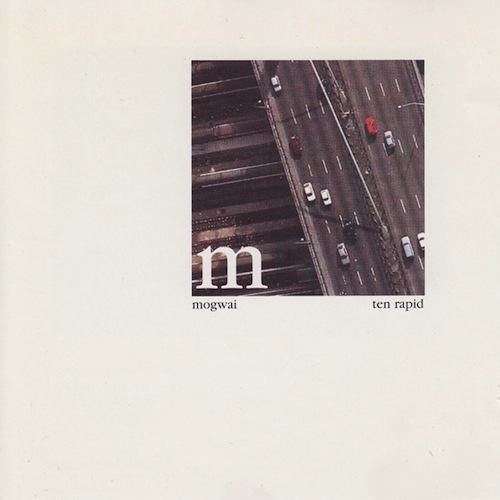 Mogwai
Ten Rapid
(Rock Action, 1997)
Mogwai never came closer to punk rock than this glorious compilation of early work. The band blend furious feedback spewing and melodic intent seamlessly. 'New Paths to Helicon' possesses a Part 1 and a Part 2, the latter a lilting phrase with sparse backing, the former a song for bright skies and wonder swooping up to a static-swamped peak and descending. 'End' applies effects to what sounds like a tape of 'Helicon 2', it's a likeable little experiment binding this compilation together into an effective mini-album. 'Angels vs. Aliens' reduces two voices to indistinct impressionistic smudges garlanding the simple first half of the song before the inevitable build to noise and glory. 'I Am Not Batman' hums wattage before bringing the beauty. 'Ithica 27ᶲ9' rips the kind of furious riffage Mogwai would seemingly tire of after the turn of the millennium. 'A Place for Parks' is kin to Arab Strap's 'First Big Weekend' with a field recording of friends chatting over a calming tune for a warm evening.
---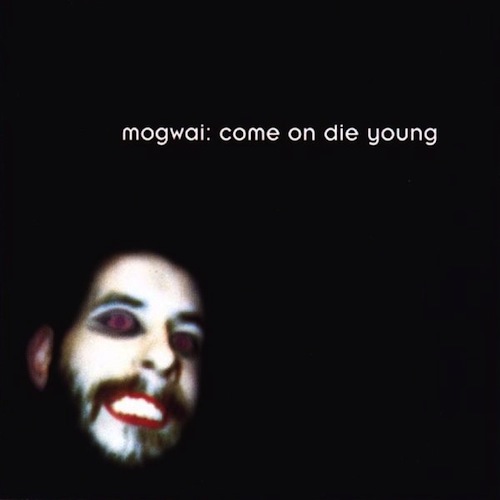 Mogwai
Come On Die Young
(Chemikal Underground, 1999 Original, 2014 Deluxe)
I came expecting an album that would tear my face off and wear it as a bloody mask. A hushed, almost gentile, hour later I sat confused by my survival. Often the pressure is to escalate; harder, faster, louder! Mogwai could never be so shallow so created an album of guitar-based chamber music. The album progresses overtly; shorter tracks blending into one another, then track 7 smashes eight minutes, a two minute lull then track 10 and track 11 hit nine minutes before 'Christmas Steps' provides the eleven minute highlight.
It's notable that Mogwai would never again pierce ten minutes on their albums. Their gift for melody shine through, there's always a phrase or a riff stroking one's ears. The various demos in the 'Appendix' are generally an opportunity to re-appreciate the controlled temperament of the album. The unreleased tracks 'Nick Drake', 'Hugh Dallas' and 'Spoon Test' all display their kinship to CODY's measured vibe. The three track Travels in Constants EP breaches the boundaries with the uptempo swell of 'Untitled' in which constant strumming provides a bed for the lead guitar's twists and acrobatics. 'Quiet Stereo Dee' walks a line of quietly crunchy sound before 'Arundel' which is all about resonant piano echo.
---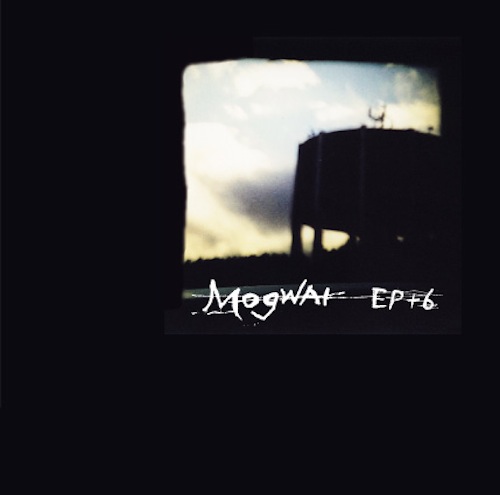 Mogwai
EP (+6)
(Toy's Factory / Chemikal Underground, 2001)
The original self-titled four song EP could already be considered a deeply worthy purchase prior to its re-combination with the equally essential 4 Satin EP and the No Education = No Future (Fuck the Curfew) EP. 4 Satin had featured Aidan Moffat of Arab Strap on the song 'Now You're Taken' murmuring one of his sweetest and most subdued love notes, it sounds like pillow talk, with Mogwai providing a suitably gentle underpinning – this had been followed by 'Stereodee' which contains Mogwai's most nihilistic space-faring noise ever.
No Education… meanwhile followed Come On Die Young in its more subdued and stately pacing and development but had a heft to the drums and bass that marked it out as a coherent diversion with three top-notch tracks all worth listening space. This leaves EP which, I'll confess unadvisedly, is the record I've had sex to most in my life. The entire four tracks hang together in a building to a musically climatic moment in which a muted gust of guitar noise is allowed to blaze across the soundfield but does so without ever damaging the softly romantic cocoon built by the various tantalizing touches built on the first three tracks where a brass band and string instruments had added subtleties to Mogwai's sound.
---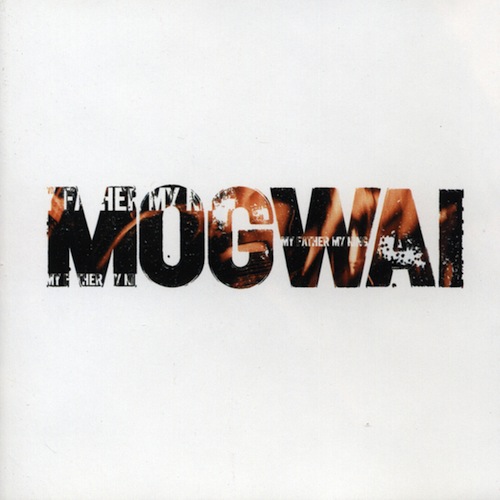 Mogwai
My Father, My King
(Rock Action, 2001)
On record Mogwai seemed to be desisting from more expansive excursions which only heightened the impact of this glorious twenty minute escalation. They beat the shit out of a rather beautiful melody, this piece is based around an old Jewish hymn, showing how much mileage can be dredged from gradual shifts in volume, pace and ornamentation. The song had been well-worked over in concert for several years prior to this studio rendition; that practice, care and attention shows in the way that even the final collapse into noise sounds coherent and appropriate. Steve Albini's production work, as usual, comes as close as is possible to making you feel the intensity of a live performance.
---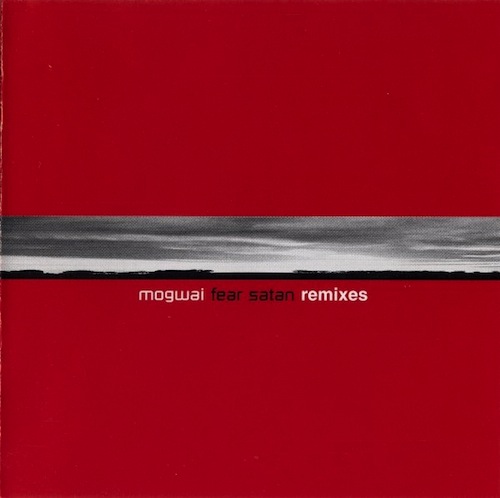 Mogwai
Mogwai Fear Satan Remixes
(Eye Q, 1997)
Firstly, sardonic titles won't save a release from a rightful kicking and if the band themselves feel the need to poke fun at their own record it should understandably make a potential listener nervous. Secondly, remix culture is an uneasy fit within the rock milieu as rockers rarely want their kicks diluted by bleeping and blooping, while those seeking electronic thrills are switched off when the source material reverts to guitar/bass/drums-type. Third, and finally, you get to the question of whether the music is actually any good and/or whether the artists involved have done something refreshing and interesting.
With those disclaimers in mind it's possible to state that, yes, Mogwai's excursions into remixes have usually had something to recommend them. Kicking a Dead Pig gathered together a number of late Nineties remix wizards to cast beats and studio pixie dust over Mogwai's early material with fair results.
The Mogwai Fear Satan remixes, however, were a sharper proposition in which four artists took shots at Mogwai's earliest albatross/masterpiece. The focus on one song allows a greater appreciation of what each remixer brought to the table and of what was kept, added or deleted from the song – it's a perfect EP length release with My Bloody Valentine winning the shoot-out hands down.
---
Mogwai
Hardcore Will Never Die, But You Will
(Rock Action, 2011)
Expectations of resurrection have followed Mogwai around so long they've stopped caring if they ever did. Still, once again, disappointment occurred in certain quarters – the question is "why?" Well, let's be fair, it's a good album, it's just that at its worst certain songs do no more or less than a dozen other mid-pace instrumental rockers in the back catalogue of Mogwai or numerous others. It's been the band's curse; to do a certain song so well it's become a cliché.
The answer? If you take a break from Mogwai and come to this album fresh you'll be lulled, charmed and enthused by its finest moments. 'Letters to the Metro' is Mogwai at their bittersweet best, a gliding shimmer of piano and guitar. 'How to Be a Werewolf' builds subtly around a core riff, taking several minutes to draw together all its disparate pieces. 'Too Raging to Cheers' twists a specific phrases through different instruments and movements (including a subtly used and well-timed violin piece) then wrings its neck in a final pounding breakdown. Hunt down the limited edition containing 'Music for a Forgotten Future (the Singing Mountain)'. This music was composed for, and premiered inside, an artificial rock formation in Gelsenkirchen, Germany which was an exact copy of a rock formation from the Joshua Tree national park in the U.S.A.
---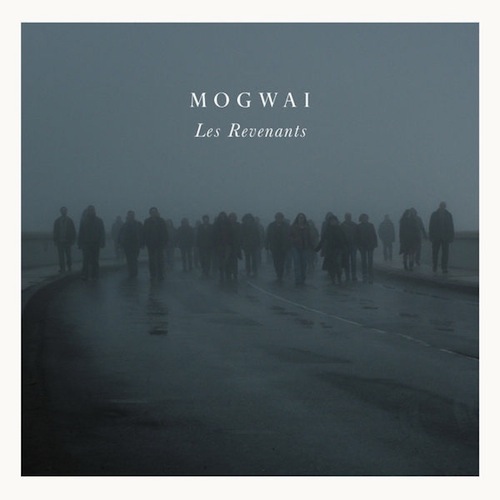 Mogwai
Les Revenants
(Rock Action, 2013)
Mogwai contributed this very satisfying full-length soundtrack to an eerie French TV series. It's a true album, not just a compiling of audio snippets, with a cohesion that's never allowed to lapse into sameness thanks to the progression and development visible throughout. Early tracks build a feeling of discomfort – often starting with a single repeating melody before other instruments rise up to power a song forward – before 'This Messiah Needs Watching' permits a guitar to growl menacingly behind the rise-and-fall shimmer trying to keep a lid on this sudden aggression.
Then there's a deliberate break in mood; 'Special N' has a pastoral loveliness, something approximating hope enters and is sustained by 'Relative Hysteria' where the guitars scale gentle heights. What follows is a rapid return to disquiet and echoing night before Mogwai, unveil 'What Are They Doing in Heaven Today?', a warbling bar tune lament sung with a shambling half-smile so different to Mogwai's usual sigh and gasp vocals – it's a real highlight. It also serves a purpose, breaking the solemnity and tension of a record that otherwise sustains a nervousness throughout with the guitars turned down to background simmering while piano, violin and drums lead a procession into the dark.
---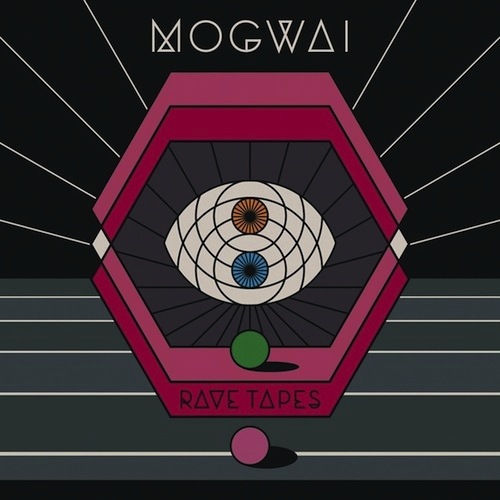 Mogwai
Rave Tapes
(Rock Action, 2014)
Rumours of a shift toward dance music didn't come true but Mogwai's latest album was a taunt reminder of the band's strengths with real grit in the production, well-honed compositional skills displayed in the transitions of sound and feel within and between songs, and an overall feeling of a statement being made once more. 'Remurdered' was justifiably the opening single, its prominent synthesizer motif provides a core around which the guitars spit, spin and dogfight – it's a standout even in the context of the full album as the synthesizer nudges each uptick in velocity across the album.
There's a lot that's very familiar about this album – the ghostly pop vocal track, the track of found audio, the mid-tempo songs that dance pleasantly and depart – but it's set in a comfortingly cohesive setting, the songs belong together and ride the album's running time without ever jarring out of the groove. 'Deesh' has a certain urgency to it and makes the quiet lament of 'Blue's Hour' feel like an appropriate next step before 'No Medicine for Regret' pours some careful fuzz and feedback over proceedings and the closer 'The Lord is Out of Control' reintegrates pulses of synth for the guitars to ride while a vocoder creaks like the in-out of an accordion.
---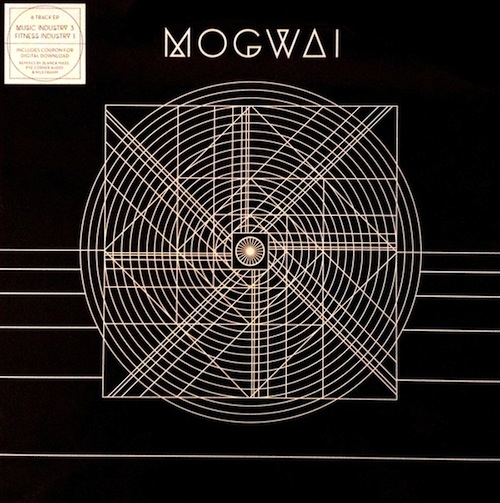 Mogwai
Music Industry 3: Fitness Industry 1
(Rock Action, 2014)
A line that stuck with me from a review of the band Jesu was that a three/four song EP was the perfect way to appreciate them. It's a statement that, with caveats, holds true with a lot of post-rock bands and sometimes with Mogwai. It makes it hard for a band to repeat themselves on the same release. It makes it easy to sustain a mood, a tension, without wearying an audience. For those delving deeper into Mogwai you'll find a raft of worthy examples to savour.
Music Industry 3: Fitness Industry 1 starts with Mogwai, remarkably, kicking a straight forward alternative rock vibe on 'Teenage Exorcists', then followed by two tracks that return to their more regular terrain to fair effect. The three remixes featured have definite appeal. Earth Division is centred around acoustic instrumentation from its rather lush piano-led opener, through the heavy presence of strings on other tracks. The mood rarely rises about the stately but in itself it's a beautiful detour. Batcat was subtly different from the album version and was tagged with two decent tracks – Roky Erickson warbles winningly over a souring background on 'Devil Rides' while 'Stupid Prick Gets Chased by the Police and Loses His Slut Girlfriend' plays around in indie rock terrain.
---
Mogwai's Central Belters is released on 23rd October via Rock Action Records. Click here to pre-order