Published on
November 10, 2015
Category
News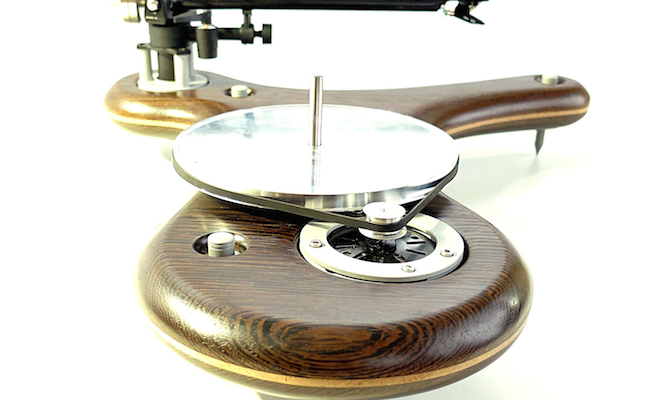 We've not spotted anything like it before.
Flying discs, an iconic image of the 1950s – of B-movies and comic science fiction, in particular – share a certain aesthetic with vinyl discs. Well that's what Charles Jacquet, a French designer, thinks. So much so that he's built his own UFO-inspired turntable.
It looks pretty fly and the specs stack up. Belt-driven, the deck features a synchronous motor, allowing for a low wow without a complex power supply. There's a high quality Clearaudio bearing and a Rega RB303 tonearm.
Beyond those parts, everything else is built by Jacquet. The chassis is made from waxed solid wood ( Jacquet admits there was a slight trade-off there between sound and style), the plate from Corian® solid surface, and all metal parts from aluminium and stainless steel. The three spikes are mounted on silicone tubes to isolate the turntable from its environment.
Jacquet intends to release a second version before Christmas but in the meantime check out photos of 1.0 below and head over to his website for more info (in French).