Published on
March 21, 2016
Category
News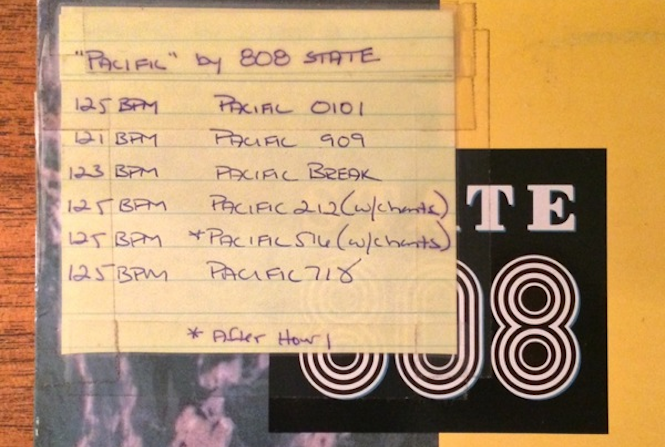 Search metadata for every record on Discogs.
Vinyl DJs, your life is about to get a little bit easier. Disco Nest is an online application that grabs the musical metadata from every record on Discogs, to tell you the key, time signature and crucially bpms of each track.
Combining data from The Echonest music database with the Discogs catalogue, Disco Nest also links to YouTube and Spotify where possible as well as giving you the option to buy the records via Juno.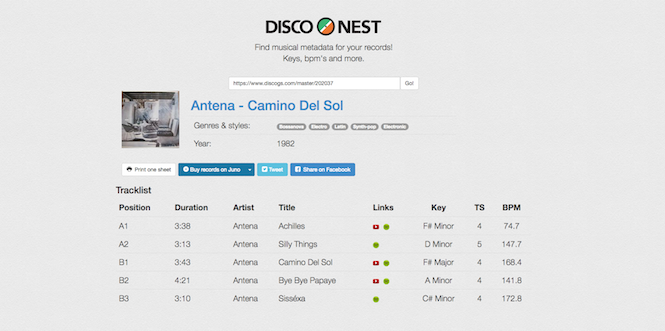 Describing the app, developer Karl Tryggvason says:
Disconest was borne out of an itch I had when comparing vinyl dj-ing to its digital counterpart. Off course proper djs should know their records but it can still be good to see at a glance whether this tune is 120 or 125 bpm or if it was in C or D major.

Ever so often you buy second hand records where dj's solved this problem in an ingenious fashion but tapping out the bpm's and writing labels doesn't really scale for hundreds or thousands of records.
As well as typing search terms of copying Discogs urls into the Disco Nest engine, you can also add a tab to you bookmarks that will take you direct to Disco Nest from a specific Discogs page, although it does still struggle to recognise the most obscure tracks. Try it out here.
A few weeks ago, we discovered another ingenious Discogs hack, which allows you to listen to every track on Youtube.