Published on
September 6, 2019
Category
News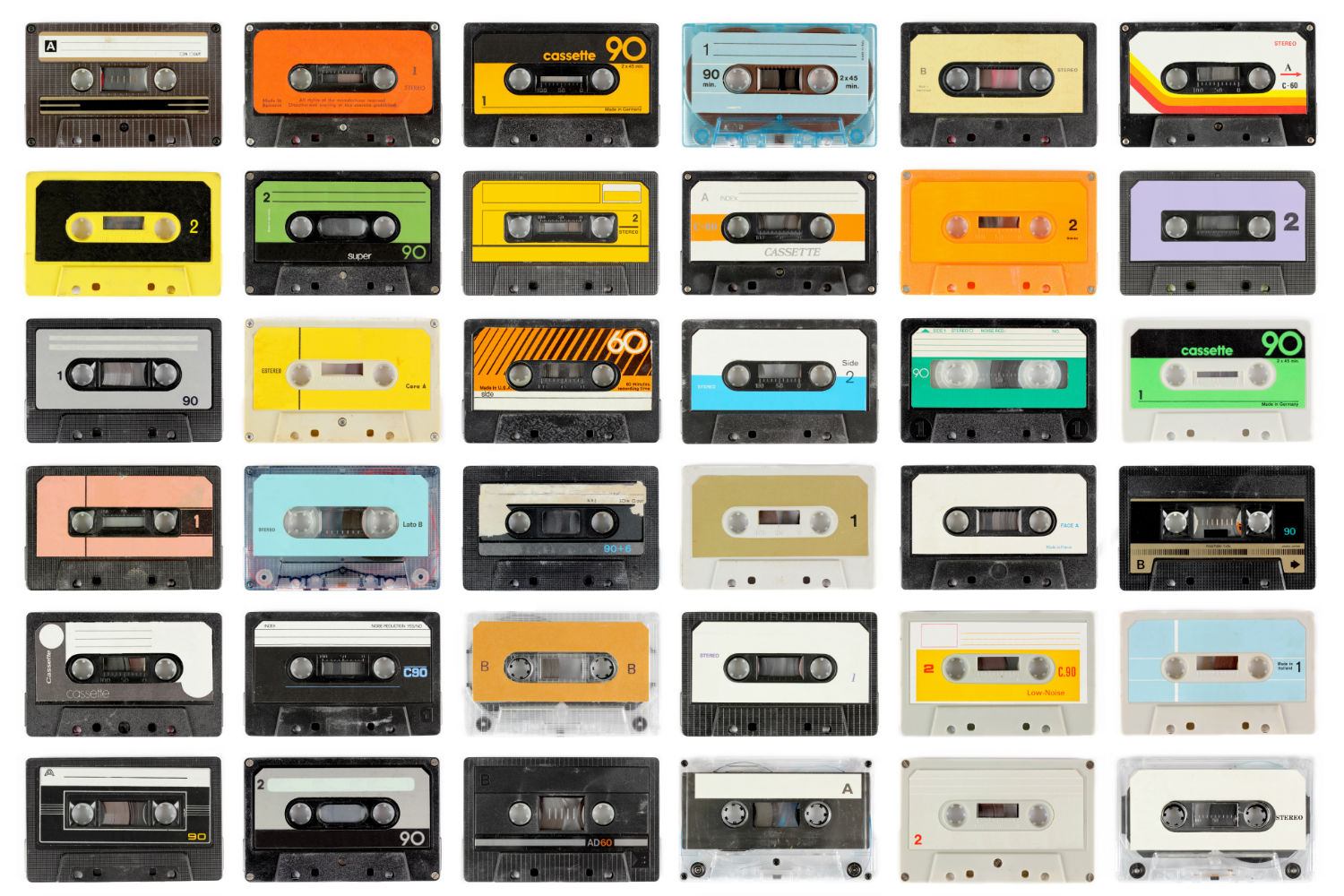 With 59 releases in the UK.
Cassette Store Day 2019 has revealed its full list of this year's exclusive releases.
Returning for its seventh instalment on 12th October 2019, the CSD exclusives include tapes from TimeSlave Recordings, Giant Swan's new KECK imprint and more.
Initially founded in 2013 by UK indie labels Sexbeat, Suplex Cassettes and Kissability, CSD has since expanded internationally, with events taking place this year in the USA, Europe, Japan, China, Australia and New Zealand. Exclusive CSD releases will also be made available online for those who cannot attend.
Head here for more info, and check out the list of UK CSD releases in full below.
UK Cassette Store Day Releases
| | | |
| --- | --- | --- |
| Alessio Peck | Canzonette | (Freakout Records) |
| Analog Nightmare | Too Stoned To Care | (Holy Grail Records) |
| Analogue Electronic Whatever | More Right Than Wobble | (Beetawave Records) |
| Basil Kirchin | Deja Vu | (Freetownway) |
| bdrmm | If not, when? | (Sonic Cathedral) |
| Dallas Acid | The Spiral Arm | (Saints Records) |
| Das Blaue Palais | D-UF 73 | (Bellerophon) |
| Derek Piotr | Avia (Deluxe Edition) | (Bit-Phalanx Music) |
| Donor Lens | Miracle Lounge | (My Pet Flamingo) |
| EB | Rodeo Queen | (Beanie Tapes) |
| Franz Bargmann | Streettape | (Bellerophon ) |
| Ghost Of The Avalanche | Civil Unrest EP | (Die Das Der) |
| Giant Swan | Giant Swan | (KECK) |
| Gunther Prague | One Hundred Schillings Louder EP | (Creature Lab Records) |
| Hundred Year Old Man | Rei | (Astral Noize Records) |
| Italia 90 | Italia 90 III | (Fierce Panda/Permanent Creeps) |
| Jan Borre | Grayson | (Spun Out Of Control) |
| June Coco | Fantasies & Fine Lines | (Flashback) |
| Kranemann | Electric Guitar | (Bellerophon) |
| Kranemann | Klangfarben | (Bellerophon) |
| Left in Colour | Curse | (Tremolo Projects) |
| Local Authority | Negative Space | (4000 Records) |
| Lost James | Chapman's Pool | (Music Hoarders United) |
| Luxury Elite | Blind Date | Rose Quartz | (My Pet Flamingo) |
| Maripool | I See Everything I Know Nothing | (Maripool) |
| Marmaleene and The Moondusters | Marmaleene and The Moondusters | (4000 Records) |
| Max Blansjaar | Fantasy Living | (Beanie Tapes) |
| Menace Beach and The E.S.P. | Slo-Mo-Shun | (Memphis Industries) |
| Michael Fakesch | Marion (20th Anniversary Double Edition) | (Bit-Phalanx Music) |
| mynameisblueskye & Savan DePaul | Split | (Tiergarten Records) |
| Nightdubbing | Nightdubbing 2 | (Dig Vinyl) |
| Occams Laser | Occult 89 | (TimeSlave Recordings) |
| Opiate (Thomas Knak) | Objects For An Ideal Home (20th Anniversary Edition) | (Bit-Phalanx Music) |
| Pip Blom | Boat | (Heavenly Recordings) |
| Petlib. | Maker | (Beth Shalom Records) |
| Psycho Comedy | Pick Me Up/Sleepwalking | (Silver Machine Recordings) |
| Rail Replacement | Oh, Beautiful Spacecraft (Part 1) | (Tremolo Projects) |
| Random Monkey Society | Electron Dense Mass | (RMS Records) |
| Random Monkey Society | Electron Dense Mass + Album Number "A" double E.P. | (RMS Records) |
| Real Dogs | Fragments | (Don't Be Nasty) |
| Simon Waldram | Into the Blue | (Phase Velocity) |
| Soda | Artificial Flavour | (Prettiest Souls) |
| Sonae | Music For People Who Shave Their Heads (Remixes For Others) | (Bit-Phalanx Music) |
| Stefan Bachmeier | Doppel | (Spun Out Of Control) |
| The The | See Without Being Seen | (Cineola) |
| TV Party | TV Party | (Hobo Jungle) |
| Value Added (v++) | Optimize All Available | (Property Is Theft) |
| Various Artists | Kyogen / MONK split EP | (Ramber Records) |
| Various Artists | The Sour Grapes Compilation Vol.1 | (Sour Grapes Records) |
| Various Artists | Continuous Play 02 | (Beanie Tapes) |
| Various Artists | Continent Tapes Vol. I (Europe) | (Dr. Skap Records) |
| Various Artists | Remix Wows | (Bido Lito!) |
| Various Artists | The Finspang Sound Vol. 2: Exodus 95-97 | (Kronofonika) |
| Various Artists | Flamingo Funk Volume 2 | (My Pet Flamingo) |
| Various Artists | FutureSounds Volume 3 | (TimeSlave Recordings) |
| Various Artists | The Music Will Save Us Vol. 3 | (Sad Club Records) |
| Various Artists | Abstract Recommendation | (Spomenik Tapes) |
| Various Artists | Mix Tape – Vol 3 | (Instereo Records) |
| Yammerer | Reality Escape Resort | (Restless Bear Records) |