Published on
April 2, 2013
Category
News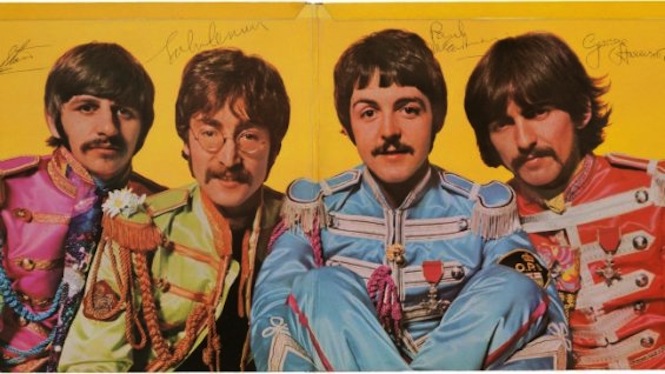 A copy of The Beatles' Sgt. Pepper's Lonely Hearts Club Band signed by all four band members has sold in Texas for $290,500, smashing the previous record by almost $150,000.
Sold at Heritage Auctions in Dallas to an un-named buyer from the Midwest, this copy of The Beatles' 1967 album is thought to have almost double the price previously payed for an LP signed by the Fab Four, a copy of Meet the Beatles which went for $150,000 in 2011.
The price also eclipsed the item's expected value, with bidding estimated at closer to $30,000, wrote the Hollywood Reporter. The entertainment magazine also reports that the sleeve is thought to have been signed close to the June 1967 release of the record, significantly raising its value.
Although the final selling price may have been unexpected, Beatles expert Perry Cox was under no illusions about the potential value of the record. Speaking ahead of the auction he said: "With my being thoroughly immersed in Beatles collectibles for over 30 years, it takes something extraordinarily special to excite me, but I consider this to be one of the top two items of Beatles memorabilia I've ever seen – the other being a signed copy of Meet The Beatles."
The record was originally released on UK Parlophone with a high-gloss cover and gatefold sleeve.