Published on
October 3, 2016
Category
News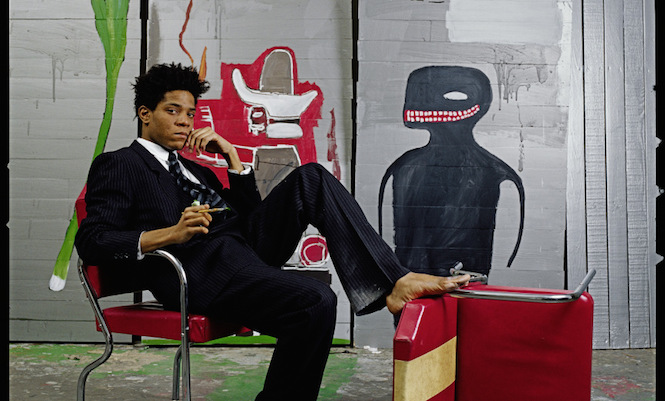 Your favourite rapper's favourite artist.
The Barbican Centre will stage the first major UK show of the work of Jean-Michel Basquiat, a prodigy of the downtown New York scene who emerged as one of the '80s most celebrated artists. Basquiat died of a heroin overdose aged 27.
Basquiat: Boom for Real brings together over 100 works from a wealth of international museums and private collections. Many of these works have never been seen in the UK before. In fact, not a single UK gallery owns a Basquiat work, even though it was Edinburgh's Fruitmarket Gallery that gave him an early break.
A highlight from the show will be a partial reconstruction of the first series that Basquiat exhibited, created in 1981 for Diego Cortez's landmark PS1 show New York / New Wave.
"Basquiat, a famously self-taught artist, sampled from an extraordinary breadth of source material, from anatomical drawings to bebop jazz," reads the press release. "This is the first exhibition to focus on the artist's relationship to music, text, film and television, offering new research that will enable some of his most acclaimed paintings and drawings to be understood as never before."
Basquiat: Boom for Real runs 21 September 2017 – 28 January 2018. Plan your visit here.