Published on
October 4, 2016
Category
News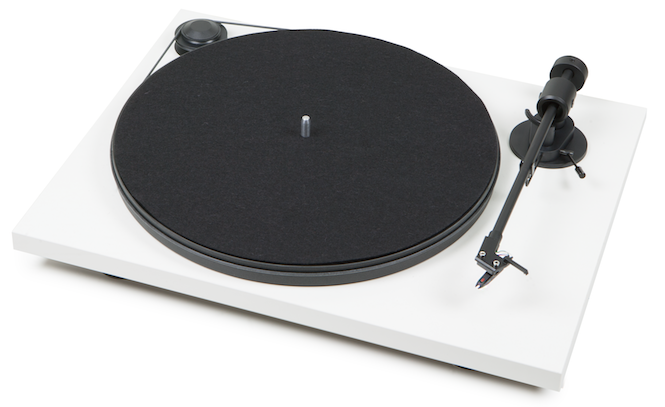 Two new plug-and-play decks from Pro-Ject.
Pro-Ject has unveiled a standard model and a Phono USB version of its new Primary range.
The range takes inspiration from the acclaimed Elemental and Essential II turntable designs. Like the Elemental, both decks are plug-and-play with a preset 222cm tonearm and pre-adjusted cartridge set to the correct tracking force. The motor is also the same perimeter belt-drive type, with an integrated regulator for improved speed stability.
The standard Primary connects to phono via RCA cables whilst the Primary Phono USB has an built-in phono stage and optional USB output for ripping vinyl.
Both models are available in black, red or white matte finishes for a suggested retail price of £170 and £230 respectively.