Published on
September 4, 2019
Category
News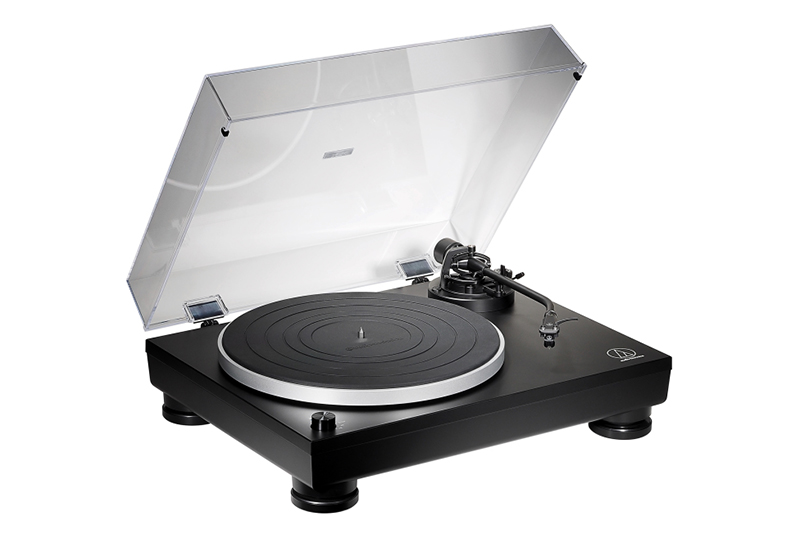 An affordable "plug and play" offering with USB output.
Japanese hi-fi company Audio-Technica is releasing a new entry level turntable called the AT-LP5x this September.
Read more: Turntable Review: Audio-Technica AT-LP140XP
A successor to the company's AT-LP5, the direct drive AT-LP5x maintains some similarities from the previous model alongside various updates.
AT-LP5x features a new low-noise, quartz-locked DC servo direct drive motor, with 33 and 45 rpm speed capabilities (as well as 78 rpm, if an additional AT-VM95S stylus is purchased).
The AT-LP5x has a new AT-VM95E Dual Moving Magnet Stereo cartridge, pre-mounted on an AT-HS6 headshell, which can also be upgraded.
It also includes a built-in phono/line preamp, meaning it can be connected directly to powered speakers, computers, as well as USB output plus Audacity software – allowing you to digitise your record collection.
Retailing for £349, the turntable measures 450.0 mm (17.72″)W x 352.0 mm (13.86″)D x 157.0 mm (6.1″)H, with a weight of 7.3 kg.
AT-LP5x follows seven new turntables the company unveiled at CES earlier this year.
Head here for more info.