Published on
June 7, 2013
Category
News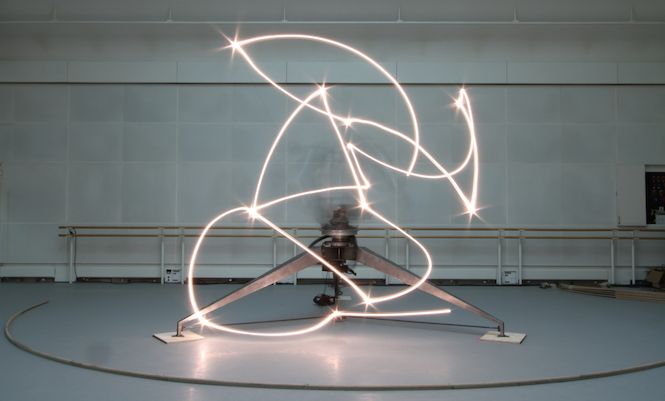 Shawcross to invite leading female composers and performers to respond to the installation, with vinyl releases planned for later this year.
Situated in his London studio and Parisian art centre Palais De Tokyo, British artist Conrad Shawcross has transformed an industrial robot into a moving light sculpture that references and celebrates the work of Victorian mathematician Ada Lovelace.
Working alongside Charles Babbage, the inventor of the analytical engine widely recognised as the world's first mechanical computer, Lovelace was particularly was fascinated by the creative as well as the scientific potential of such mechanisms, making reference to what would become computer-generated music in her notes.
Inspired in turn by her predictions, Shawcross' ADA is an ambitious and interactive work that blurs the lines between technology, visual art and music. While the robotic light sculpture will be displayed as an installation, Shawcross has invited a series of female composers and performers to respond to the visual aesthetic of the piece to create a collection of truly unique recordings, to be made in situ in Shawcross' studio.
The music will then be pressed to record by The Vinyl Factory and released later this year.
The exhibit runs from 21st June — 9th September at Palais De Tokyo, following a launch party for the whole event on June 20th set to feature French retrophiles Nouvelle Vague. For more info, visit www.palaisdetokyo.com