Published on
June 7, 2013
Category
News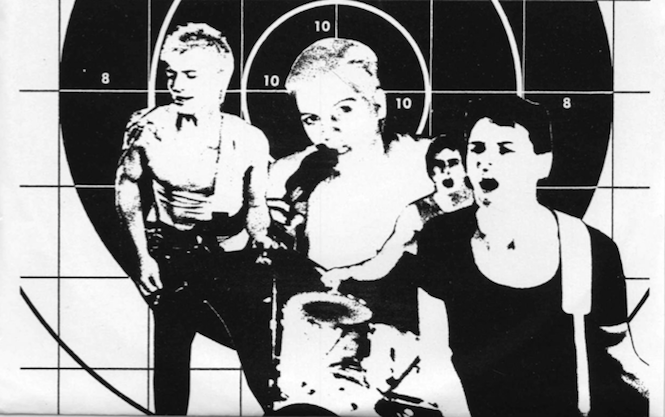 Soul Jazz join the party for the year of the punk 45 publication.
The London-based reissues and compilation's label Soul Jazz Records has run a fine line in music books in recent years and The Singles Cover Art of Punk 1975-82 will follow 2012's survey of reggae 45's and the definitive introduction to the music and fashion of New York's Voguing scene.
Coinciding with the exhibition Punk: Chaos To Couture at New York's Metropolitan Museum of Art, Soul Jazz label head Stuart Baker has teamed up with music journalist and author Jon Savage, whose 1991 history of punk music England's Dreaming remains the industry standard. The selection of over 400 covers will chart the "the pre-punk roots of The Stooges, MC5 and New York Dolls to the cultural and musical anarchy that followed in the wake of The Sex Pistols and The Ramones".
Presented chronologically, the book looks like it will strive to put each single into some sort of context, with bitesize descriptions of the artists, designers and bands joining interviews with designer Jamie Reid, Peter Saville of Factory Records and Rough Trade's Geoff Travis.
As if you didn't know what all the fuss was about, here's why these covers are so unique:
The revolutionary do-it-yourself ethic of punk was applied to the aesthetic of design as much as it was to music, and record sleeves acted as lo-fi signifiers of anarchy, style, fashion, politics and more with an urban and suburban invective courtesy of the 1000s of new bands – punk, post-punk, pre-punk, nearly-punk and more that emerged in the second-half of the 1970s.
The book is due for publication in October, and as ever, will be accompanied by a doubtless impeccably curated compilation.
Want more? 2013 is well on the way to be the year of the punk 7″ retrospective, following The Vinyl Factory's survey of American Hardcore 7″s in collaboration with The Mott Collection. Click here for more info.
Check out a few great examples below: