Published on
October 27, 2014
Category
News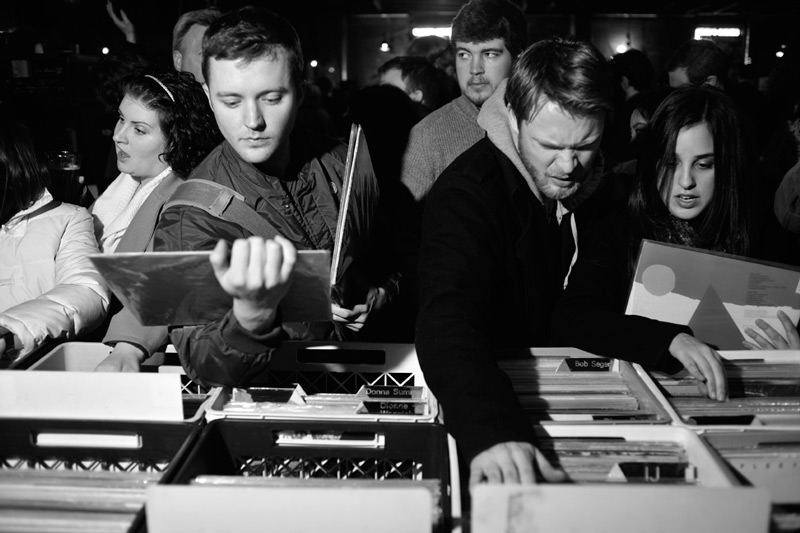 The brains behind the superb St John Sessions event series are hosting a record fair.
A new record fair is to launch in South London with the first Independent Label set for Saturday 8th November. Run by the guys behind the St John Sessions – a brilliant series of events launched in 2013 to showcase experimental music in the stunning St John church in Hackney – the labels setting up shop at Independent Label Fair will reflect the identity of the events, with Warp, Erased Tapes, Diagonal and PAN among those taking part.
Speaking to The Vinyl Factory, organiser Miles Opland says the event has been set up "as a means of bringing some of the labels we love and St John Sessions followers together for a relaxed afternoon at a venue that's dear to our heart." Taking place at The Peckham Pelican café, Miles was also keen to stress the difference with the already established and hugely successful Independent Label Market:
"This is a more localised take on the concept, a much smaller collection of labels within a cafe. All stalls are free of charge so the level of entry is opened up for a lot of smaller labels we think the St John crowd will know and like. There's also a lot of the stock you won't be able to buy in brick and mortar stores."
Very much the independent's independent label fair, there will be music throughout the day from Diagonal boss Powell as well as records from the other label heads. See the full list of participating labels here:
Warp Records, Bleep.com, Erased Tapes Records, PAN, The Wire: Adventures In Modern Music, Public Information , Diagonal`, Alter, Where To Now?, All Saints Records, Kye, Penultimate Press, Astro.Dynamics and more TBC.
Independent Label Fair will take place at The Peckham Pelican on Saturday 8th November from 12 – 7pm. Click here for info on the Facebook page. Once they've finished in Peckham St. John Sessions will also be hosting a show with Ben Frost back in Hackney on 13th November. You can buy Ben Frost's collaborative release with photographer Richard Mosse on the Vinyl Factory here.
The news comes as yet more evidence that Peckham is the new centre of the known vinyl universe, with the Independent Label Fair following new records shops Rye Wax and Yam Records pitching up in the area in the last few months.