Published on
October 27, 2014
Category
Features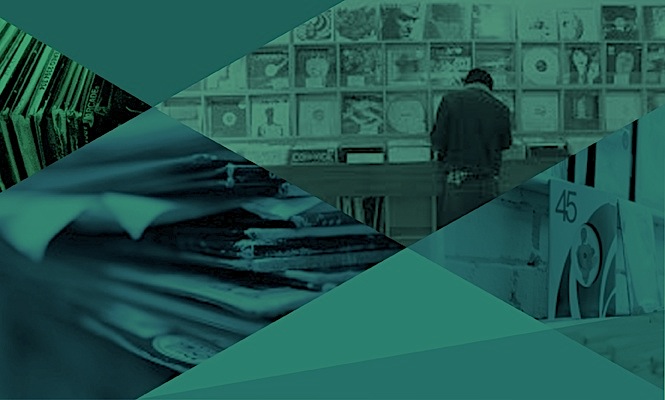 The Vinyl Factory select the 10 most essential vinyl releases of the last 7 days.
A monochrome week this week, with some pretty striking record sleeves that don't stray too far from the grey scale. Enclosed within them we've got new limited 12″s from Dean Blunt and Hieroglyphic Being and fantastic LP's on Emotional Rescue, Sublime Frequencies, DFA and Death Waltz, just in time for Halloween.
Scroll down for our definitive across-the-board rundown of the week's new vinyl releases as selected by The Vinyl Factory's Chris Summers, Patrick Ryder, James Hammond and Theo Leanse. 5 singles and 5 LP's every 7 days that are unmissable additions to any collection.
---
Singles
---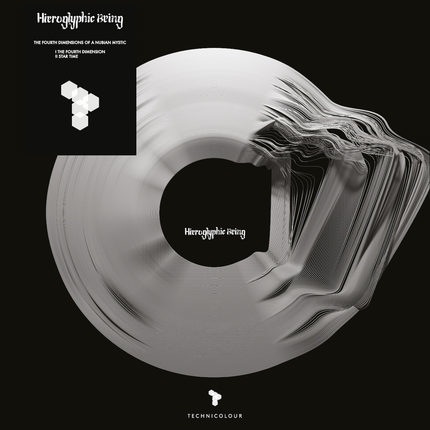 Hieroglyphic Being
The Fourth Dimensions Of A Nubian Mystic
(Technicolour)
After the success of his recent retrospective, the bastard love child of Sun Ra and Ron Hardy adopts his Hieroglyphic Being moniker for a little rhythmic cubism on Ninja Tune's Technicolour. The Mathematics boss layers and tessellates intricate, crystalline sequences over a jacking beat. Hypnotic and celestial, this is the ideal post peak cut, perfect for transporting people out of their weary bodies and into a new plane of being. On the flipside's 'Star Time' Moss explores similar melodies and tones, but forces them through the other side of the wormhole, burying the signal beneath a wash of white noise. Deep, cerebral and spiritual, this could be only one man!
---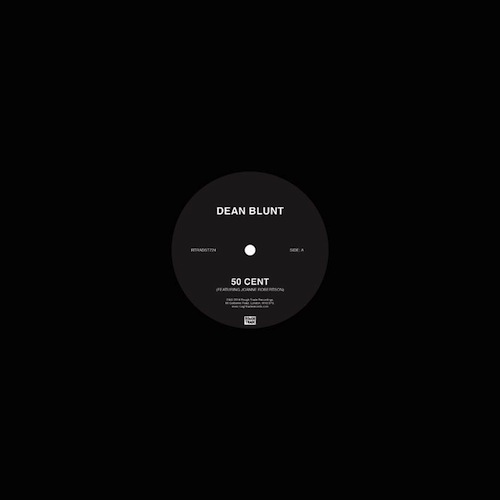 Dean Blunt
50 Cent / Trident
(Rough Trade)
Just 200 copies of this super limited 12″ from Dean Blunt, who continues to leave Hype Williams behind with a taste of his forthcoming Black Metal LP and a tongue in cheek nod to fiddy on what's more shoegaze than gangsta rap. Again it's Blunt exploiting the tension between the notes he's not hitting, while 'Trident' is a mournful soundtrack delivered through a stoned haze that devastatingly captures the isolation of urban life. These won't hang about.
---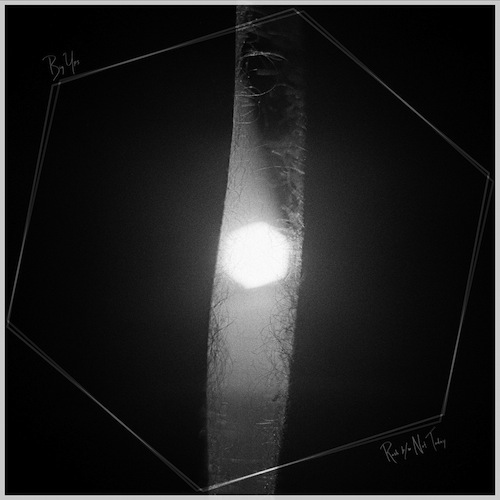 Big Ups
'Rash / Not Today'
(Tough Love Records)
Following their killer LP release back in January, Brooklyn's Big Ups blast back out the block with the double headed 7″ that is 'Rash' split with 'Not Today'. Their last tour obviously helped shape these songs as their style of post punk seems even tighter! Limited to 500 clear colour copies.
---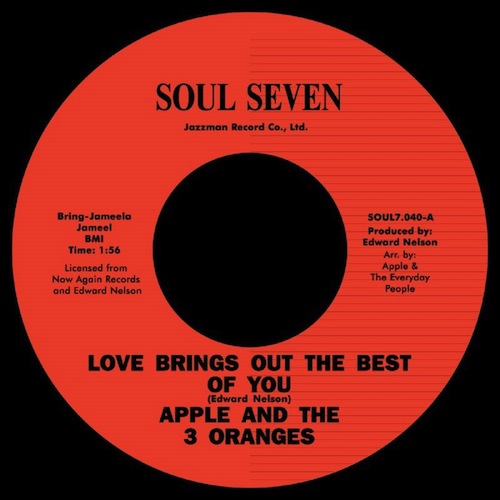 Apple and The Three Oranges
'Love Brings Out the Best Of You'
(Soul7)
Edward Nelson – also known as Apple – ran his Sagittarius label out of Los Angeles through the 70s, hampered by lack of funds and brushes with the law after botched resorts to robbery, but managing to record two singles with his band The Three Oranges. 'Curse Upon The World' stonked out a lot of people when Jazzman included it on their California Funk compilation years back, but 'Love Brings Out The Best In You' is a different side to the group, a lovely, soulful, ultra-ultra-rare beauty that only comes into reach of vinyl collectors with this long-awaited repress.
---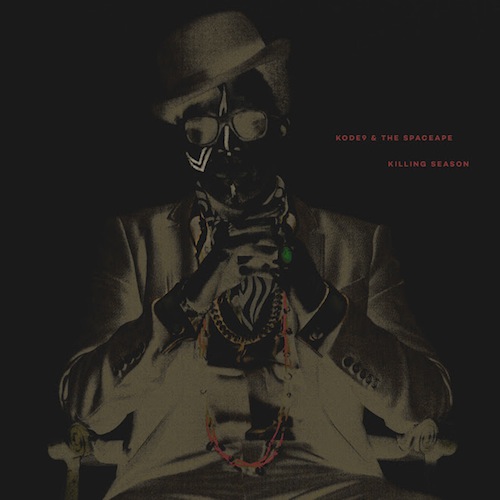 Kode 9 & The Spaceape
Killing Season
(Hyperdub)
The recent passing of the Spaceape after a lengthy battle with cancer was sad news indeed, and the lyrics, titles and delivery on Killing Season are charged with his fight. It makes for a moving release, but as would be expected from past output, the casting off of nostalgia and falsehoods and a blunt dealing with reality is at the forefront here. Memories of the Future still stands as a visionary work and will no doubt be a continual reference point for years to come, and Killing Season is another assured articulation and reason to listen in if you haven't already.
---
Click next to see our album picks.
---