Published on
April 27, 2015
Category
News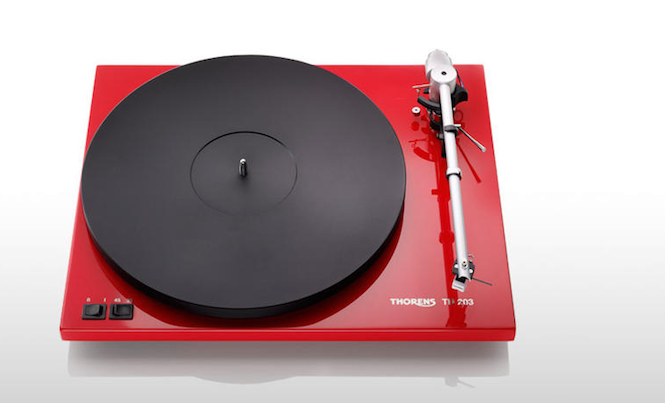 The Thorens TD 203 is the latest new turntable on the market.
With vinyl sales soaring it's no surprise that life is pretty good for turntable manufacturers too. Following Pioneer, who earlier this year unveiled their new plug in and play turntable, high-end audio company Thorens have also unveiled their newest turntable, the TD 203 – a slick, belt-driven deck for home-listening.
With aesthetic similarities to popular brands like Rega and Pro-Ject, the German-made TD 203 is the company's "high-quality out of the box solution", and the latest addition to the Swiss company's portfolio of music playback machines, which date back to 1883. Complete with uni-pivot tonearm and moving magnet phono cartridge, the TD 203 is priced at £550 for the more ambitious entry-level enthusiast.
You can read a glowing review of the turntable over at Cnet here and take a closer look at the specs on the Thorens website.
Want more advice on how to buy the best entry-level turntable? Here's our rundown of the 8 budget turntables that won't ruin your records.