Published on
April 15, 2021
Category
Live
Disco, soul, funk, boogie, and beyond from their NYC abode.
Champions of New York dance culture past present and future, Love Injection aka Barbie Bertisch and Paul Raffaele make their VF Live debut – with an uplifting, sun-dappled special.
"For the set, we looked through our collection, and tried to pull out pieces that struck us as singular. We approached it with the intention of harnessing a particular emotional wavelength rather than a sound. We also just recovered from having Covid and wanted to capture our renewed sense of freedom. Healing, sonics, joy, health, and psychedelia all helped connect the dots for this hour of music.
Like everyone, we spent a lot of time at home over the past year, more than ever before. Little by little, we tweaked things about how we play music in our small apartment. We put up different images on our walls, we sought out new ways of listening. It's been incredibly challenging but we are grateful it did not break us.
We find endless inspiration in stories and characters of New York's DJ lineage, combined with our own curiosities about sound and music –hoping to humbly honor those who came before us as we look to the future as a wiser, more thoughtful part of the whole."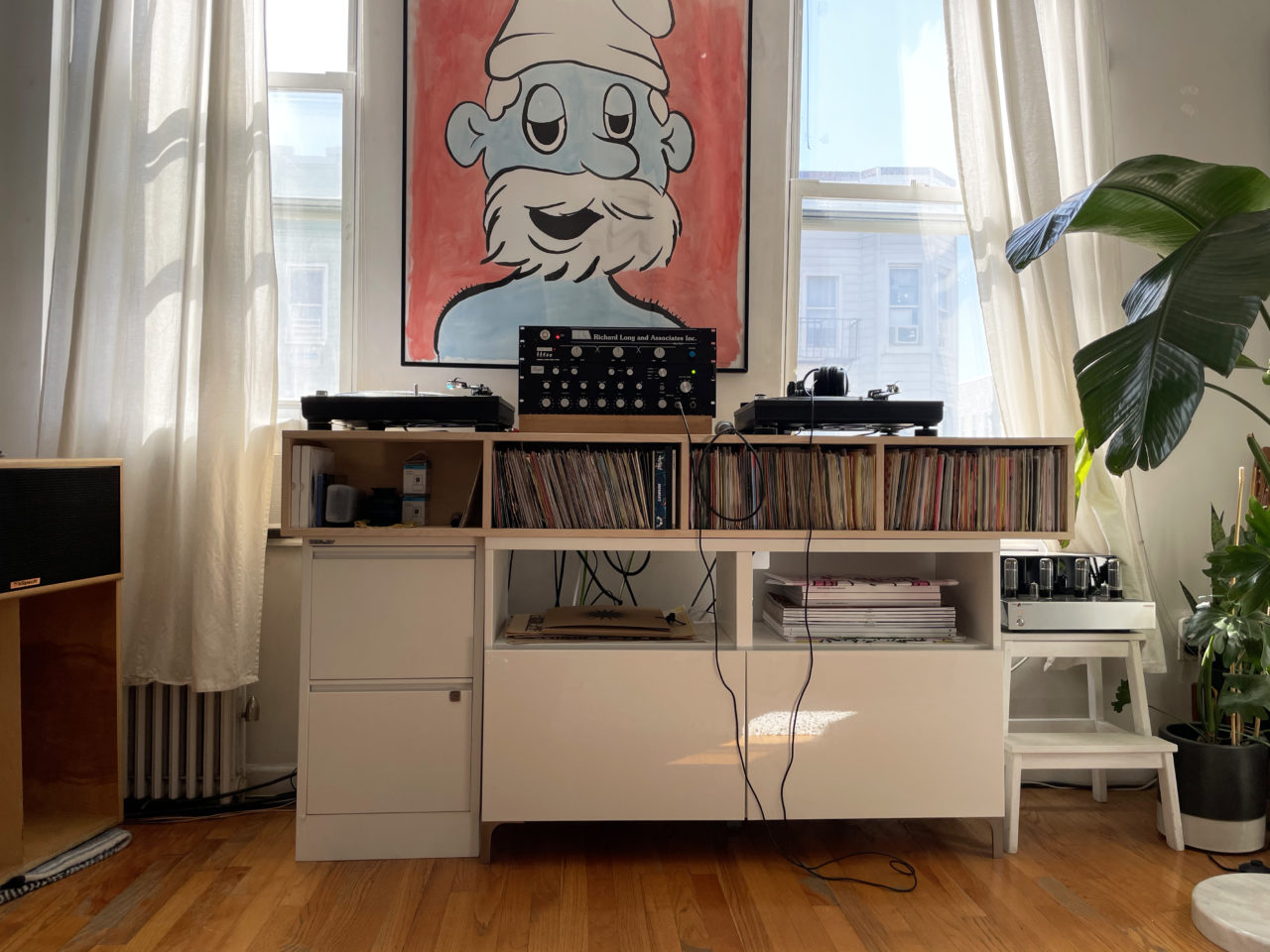 Love Injection Issue # 60 is out now.
Love Injection Records will release our first full-length album June 2021 by the Brooklyn based multi-instrumentalist Cesar Toribio under the name Conclave. Remixes of the first single by the legendary Louie Vega are out now.
Watch and listen to the set above, check out the tracklist below.
Tracklist:
1. Animation – Sanctuary (Joaquin Joe Claussell Hidden Revealed Abstraction Mix) (Sacred Rhythm)
2. A Certain Ratio – Day One (Factory)
3. The Jellies – The Conversation (Version) (Numero)
4. 23 Skidoo – Coup (Illuminated Records)
5. Marius Cultier – Diamant (Mukatsuku)
6. Starbow – Voyager II (AVI Records)
7. The Armada Orchestra – For The Love Of Money (Edit by Mr. K) (TK Records)
8. Herbie Hancock – The Twilight Clone (CBS)
9. Eddie Henderson – Say You Will (Capitol)
10. Frank Hatchett – Annihilation II (Statler Records)
11. Kim Yaffa – Once Bitten (Music Town Records)
12. Antena – To Climb The Cliff (Numero)
13. Captain Barkey – Pum Pum Rydim (Step Up Version) (Taxi)