Published on
April 14, 2021
Category
Features
A sound investment.
The market is flooded with headphones boasting an array of features. As ever, it's important to choose a pair that works for you, and your audio needs. Recent years have seen an increase in high-quality wireless functionality such as Bluetooth and active noise cancellation, all can be used in conjunction with your turntable or hi-fi set-up.
While these features may be tempting, many manufactures use these facets as the major selling point of their headphone models. However, in actuality overall sound quality should still reign supreme.
When moving up from the budget to mid-range price bracket, you'll find an increased attention to detail with respect to headphones' components, build quality, and overall sonic experience. Certain models also utilise audiophile technologies such as planar magnetic drivers – a system that is extremely resilient to audio and electronic distortion.
That said, when moving up from budget headphones into the mid-range sector, the fundamentals still hold true. Considerations like open back versus closed back are relevant in this bracket as well. Open back allows air to pass through, for a more natural type of experience and audio leaks. Closed back offers a more immersive experience, albeit with a different sound quality.
If possible to do so safely, we recommend that you listen to headphones in-person, or from a site that allows for a trial period where you can test out different sound sources and styles of music.
(NB: These headphones range from £400-£900, listed in order of price.)
---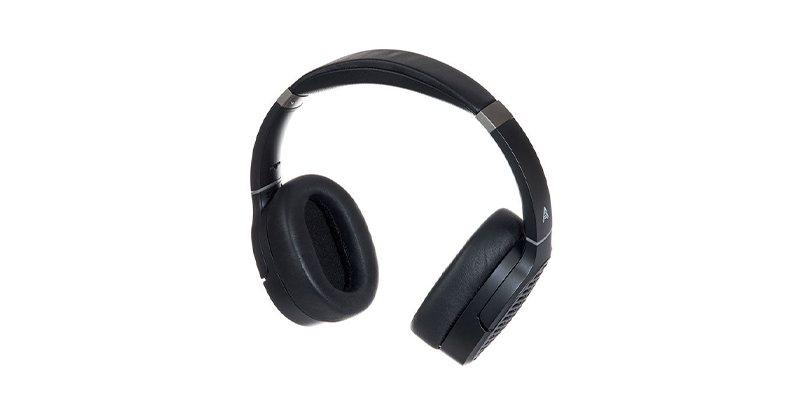 AUDEZE LCD-1
Price: £400
Pros: Planar, open back
Cons: No Bluetooth
Verdict: Planar and open back design come together to deliver a wide and spacious sound profile.
The Audeze LCD-1 has a top-tier soundscape, featuring planar magnetic technology that allows for less low-end distortion and unique timbre. The model is paired with a brilliant open-back design to give you an all-encompassing, spacious sound profile. At this price point of £400, the LCD-1s allow you to hear music like you're in the same room it is being played in.
---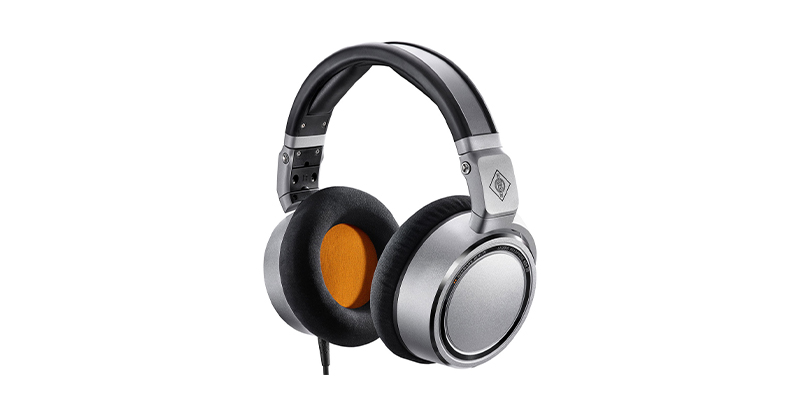 Neumann NDH 20
Price: £400
Pros: Isolation in noisy environments, studio quality sound profile, clear and crisp
Cons: No bluetooth or wireless functionality
Verdict: If you like to be fully immersed in what you're listening to and/or if you're in a noisy environment, we couldn't recommend these more!
Neumann's NDH 20 offers a refined sound profile in a minimal design, without fancy bells and whistles. For £400, you're getting precisely tuned, linear headphones that are great for isolating what you're listening to – especially in noisy environments. Accuracy, balance, and transparent high-resolution sound are at the forefront of the headphones' design. They also feature newly developed, high-gauss neodymium magnetic drivers, which ensure low distortion and high sensitivity.
---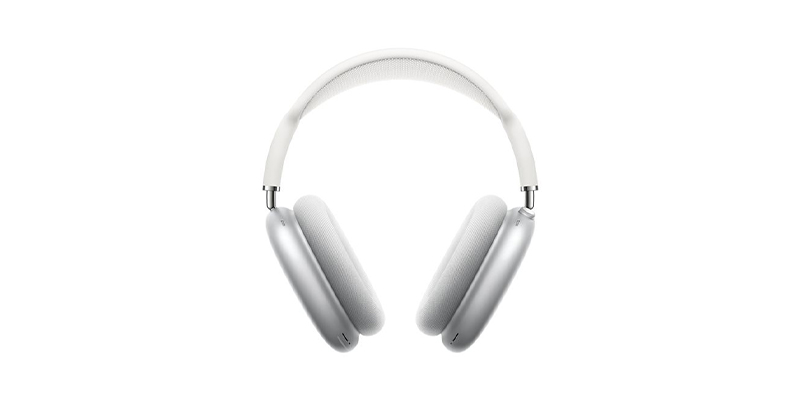 Apple Airpod Max
Price: £549
Pros: Balanced sound profile, five colours to choose from
Cons: 3.5mm cable required for analogue connectivity
Verdict: For Apple users this a no brainer, great for home and wired setups, in conjunction with an Apple lighting to 3.5mm cable that is sold separately.
Apple's first over-the-ear headphones offer a solid foray into the field. Overall, these headphones feature great spatial audio and noise cancellation, as well as a nicely balanced sound profile. Pairing to devices works swiftly, especially if they're Apple products. To use it with analogue devices, you need a 3.5mm adapter cable that only works for Apple devices and is sold separately. It still works very well and its noise cancellation functionality is still present.
---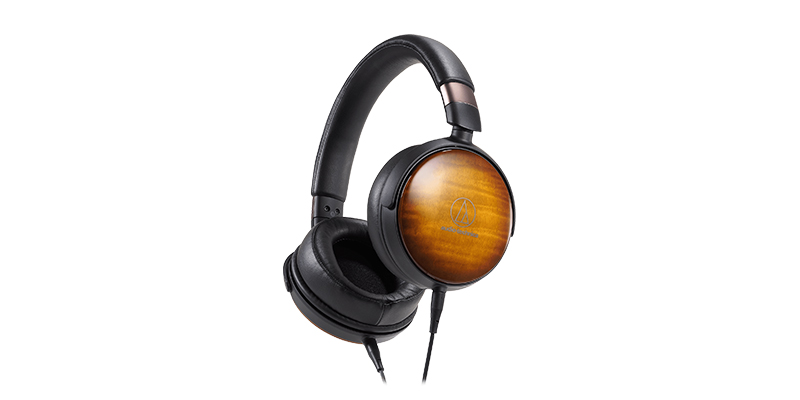 Audio Technica ATH-WP900
Price: £599
Pros: Stylish wood finish, 53mm drivers
Cons: No Bluetooth
Verdict: The ATH-WP900 offers a retro looking headphone that out performs the sound profiles of similarly priced headphones.
While many will be familiar with Audio Technica as a turntable brand, it also makes great headphones. At £599, the ATH-WP900 may lack modern features like BlueTooth and active noise cancellation, but it does make up for these shortcomings with a great sound profile. There is a lovely warmth to its low end, vocals punch through, and a high end that shines bright. The headphones also feature a vintage-esque maple-wood finish, which will appeal to those with a penchant for retro tech.
---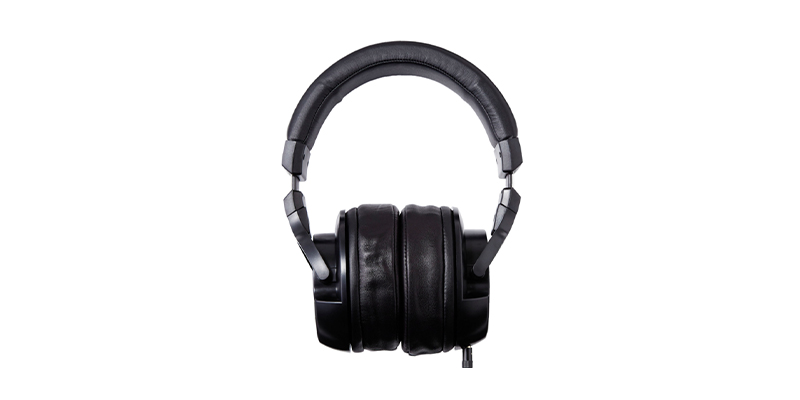 PHONON SMB-01L
Price: £730
Pros: Comfortable sheepskin ear pads, great balanced sound
Cons: Design a bit dated and boring, no bluetooth
Verdict: Vigorously tested and tuned headphones that are acoustically balanced to resemble high end audio monitoring systems
The Phonon SMB-01L takes audiophile level sound very seriously. With these semi-open, 50mm driver headphones you can expect an almost studio-like listening experience. Phonon also extensively tested these headphones against various reference materials. This results in a highly acoustic, balanced sound profile no matter what genre you're listening to. The SMB-01L are also carefully tuned to resemble large, high-end audio monitoring systems.
---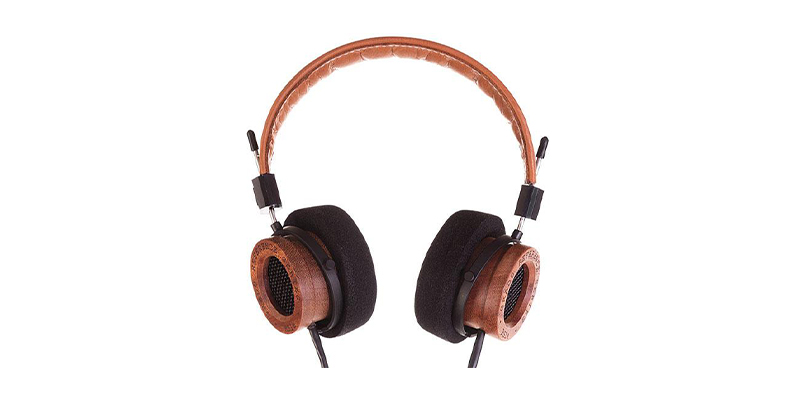 Grado RS1e
Price: £749
Pros: Open back, wood finish, great sound
Cons: No Bluetooth
Verdict: Great audiophile centered open-back headphones that will make you never want to leave your home set-up.
Without fail Grado consistently creates superb-sounding headphones, and the RS1e are no different. The headphones showcase its stellar, open back design, paired with a 50mm dynamic transducer and an 8 conductor cable. This delivers a controlled, balanced, all-encompassing sound profile that feels lush, full, and will put a smile on your face.
---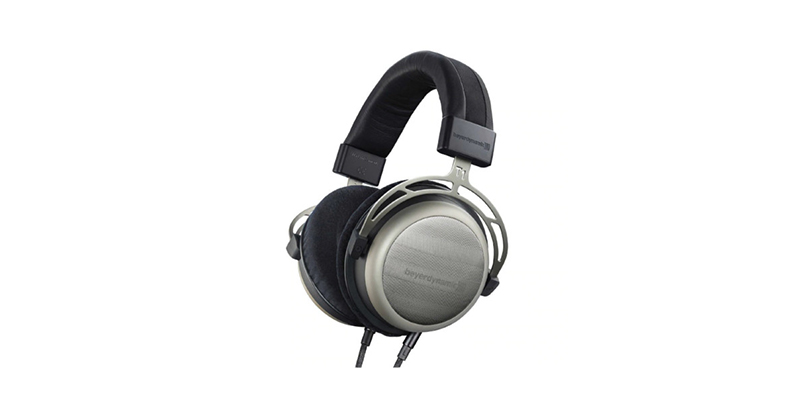 Beyerdynamic T1 (3rd Generation)
Price: £899
Pros: Comfortable, open back
Cons: Dated looking design, no Bluetooth
Verdict: 3rd refinement of Beyerdynamic already wonderful sounding T1 headphone.
Beyerdynamic improves their already great performing T1 open-back headphones with its 3rd generation. Handmade in Germany, the headphones' powerful dynamic drivers boast a high-end stereo image. The T1s also have precise and great spatial sound characteristics. Elsewhere, gently boosted bass gives the neutral sounding headphones some needed warmth to make it stand out even more. They're also extremely comfortable too.
---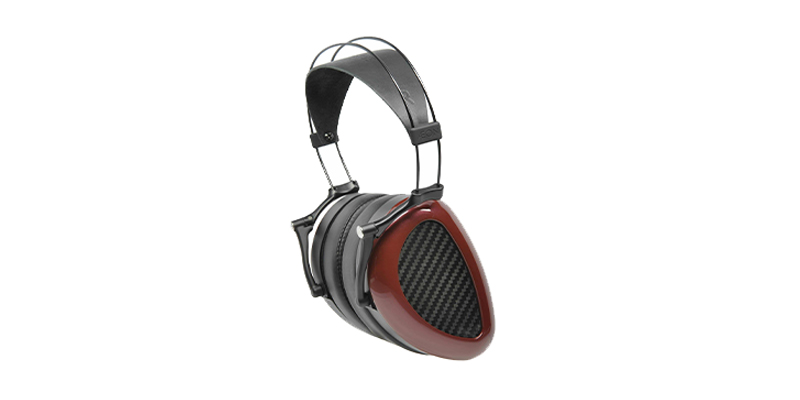 Dan Clark Audio Aeon 2
Price: £900
Pros: Choice of open back or closed back, planar
Cons: No bluetooth
Verdict: The Aeon 2 offers fantastic sound with its v-planar drivers, giving an overall boost in bass response and a decrease in distortion. They also come in open or close-backed options.
Dan Clarks Audio's Aeon 2 improves on what made the original Aeon line such a great pair of headphones. The Aeon 2 comes with a lighter and more comfortable design, punchier bass, realistic dynamics, and a soundscape that takes it to the next level. A special, v-planar driver allows these the headphones to push more air in at lower frequencies. This results in a clearer, distortion-free sound even when compared to other planar drivers. Dan Clark Audio also allows you to choose between an open back or closed-back version of the Aeon 2.