Published on
September 9, 2016
Category
Features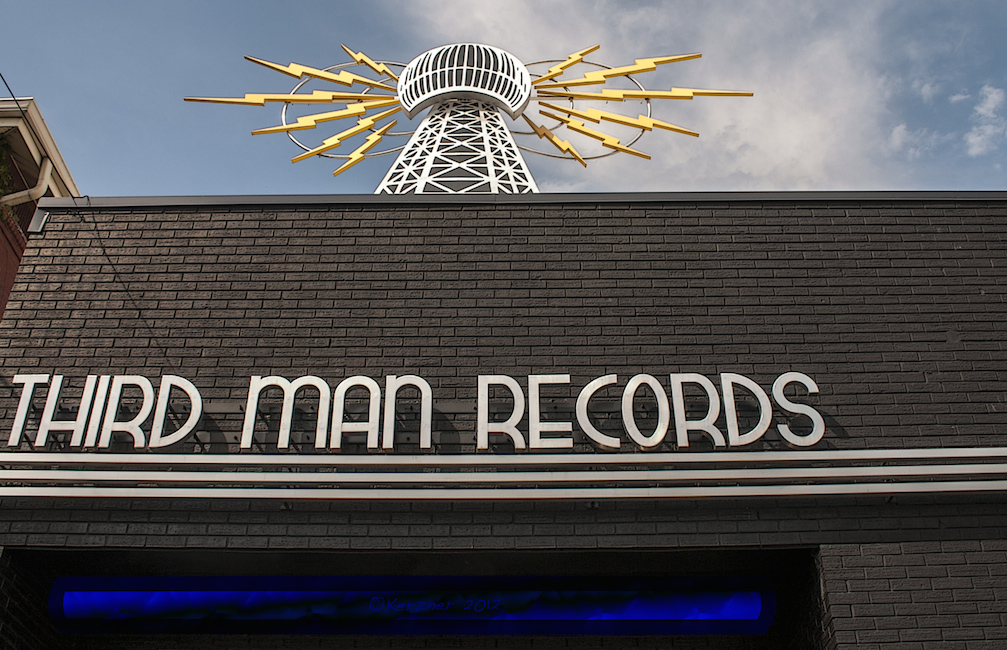 15 years of Jack White's label.
Since launching in 2001, Third Man Records has lived by the mantra that "your turntable's not dead". With the help of United Record Pressing, the label has always sought to push the boundaries of vinyl. Nowhere else will you find such a catalogue of tricks and treasures: the world's first liquid vinyl, a triple-decker record (a 7" within a 12"), scented records, 8"s, 13"s, the "ultra LP" (also the world's fastest-released record), a flexi disc cut to x-ray, playable etching record, 3rpm records, the list goes on.
Physicality is everything. Jack White opened his first vinyl wonderland in Nashville in 2009, bringing record store, label HQ, distribution centre, "novelties lounge", photo studio, and the world's only live venue with direct-to-acetate recording capabilities under one roof. Just last year, the TMR empire expanded with an ambitious new pressing plant and shop in Detroit.
And the ambition has no limits; this year, the label made history (again) by playing the first vinyl record (a recording of the late American astronomer Carl Sagan explaining the cosmos) in space.
All of White's endeavours, from The White Stripes to The Raconteurs to Dead Weather to his own solo material, have a home at Third Man, but the label has also taken many unexpected turns over the years. From Elvis' first recording to primal Greek village music, co-founder Ben Blackwell counts down 10 of the most definitive Third Man records.
---
Words: Ben Blackwell
---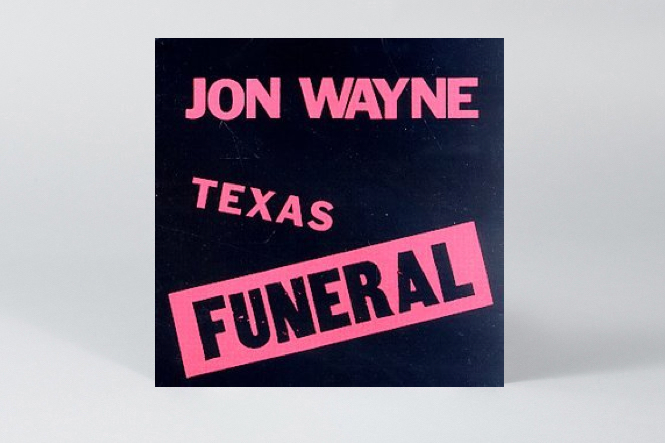 Jon Wayne
Texas Funeral
(Hybrid Records / Third Man Records, 1985 / 2010)
Our first reissue and the most satisfying one to date. This was a tour van cult classic for years, I'd assumed everyone already was hip to it. I was AMAZED to be able to turn folks on to this one. First time speaking to 'Jon' on the phone went exactly like this: "Hi, my name is Ben Blackwell from Third Man Records, I was hoping to talk to someone about reissuing the Texas Funeral album." Jon: "How in the HELL did you find me?" I promised to keep his identity and story a secret and even after his passing I'm keeping my word. A funny record without being comedy; a punk record without being confrontational; the most standalone title in the entire TMR catalog.
---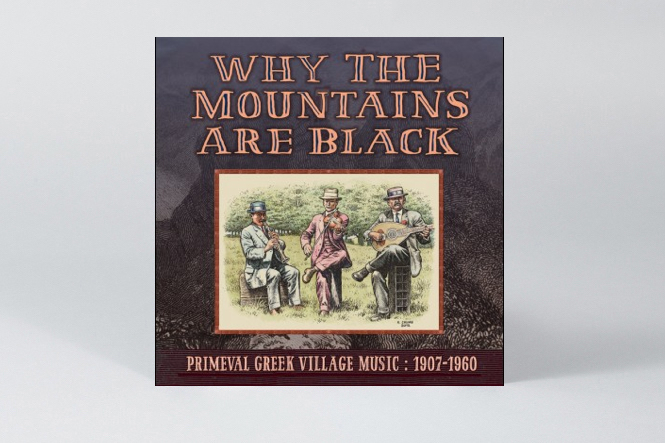 Various
Why the Mountains Are Black: Primeval Greek Village Music 1907-1960
(Third Man Records, 2016)
Chris King, the compiler, ethnomusicologist, wizard behind this release is an absolute godsend. He'd done work on the Paramount Records boxsets cleaning up audio and approached me with this project in 2015. I don't even think I got halfway through the first song before emailing him back "Let's put this out!" Odd and otherworldly and vaguely demonic, this is THE record I force into people's hands when I'm standing in the storefront. I've yet to hear any complaints.
---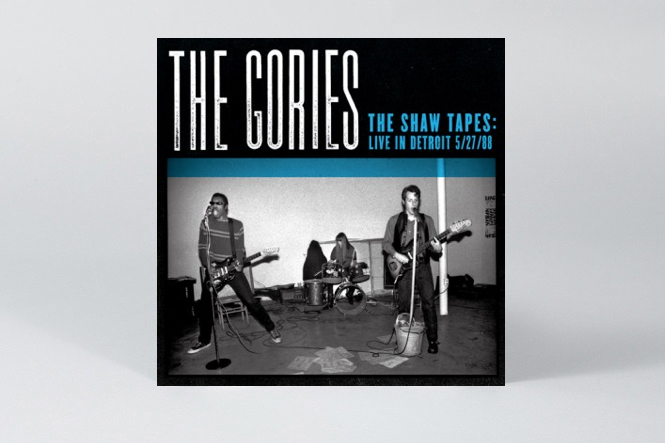 The Gories
The Shaw Tapes: Live In Detroit 5/27/88
(Third Man Records, 2013)
I poured my absolute heart and soul into this one. The first release of unheard Gories material in many, many moons. Recorded primitively on a cassette. The Gories are in my top five bands of all time, so to be able to lay something like this on the world is like liquid gold filling my heart and pumping out through my circulatory system. 'Nautiloid Reef' is incredibly gnarly. 'Leavin' Here' is one of the best Motown covers ever. I could go on and on and on… this one just makes me smile.
---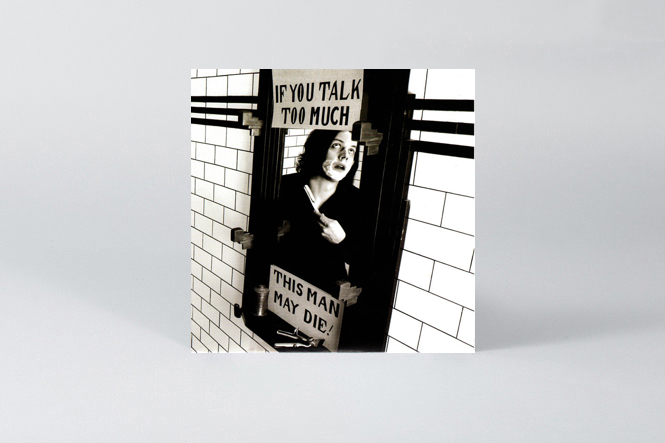 Jack White
Sixteen Saltines
(Third Man Records, 2012)
This was the first time I ever got called into the studio to play drums. Had no idea Jack didn't write it, had no idea it was for a U2 tribute record, was quite humbled when it ended up as both a B-side to a single and on The Great Gatsby soundtrack. Probably the thing I've played on that the most people have heard. Shout-out to Kev Childress of the construction crew on guitar. Great run-out etching too: "Give the drummer a raise."
---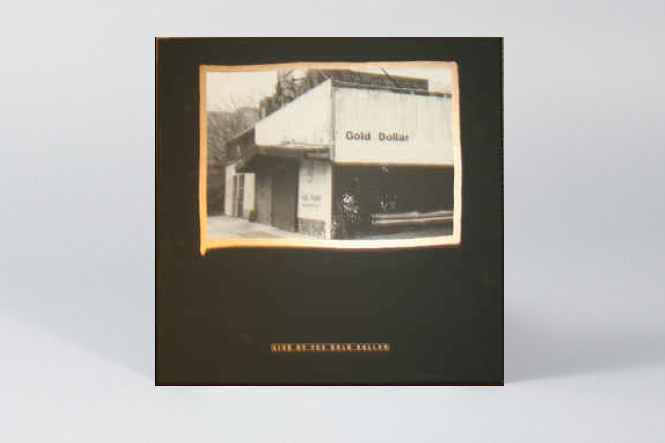 Two Star Tabernacle / The Go / Jack White and the Bricks
Live at the Gold Dollar
(Third Man Records, 2016)
A labour of love. Three lesser-known Jack White musical outfits with individual live LPs thrown in a box with relevant ephemera of the time (setlists, flyers, interviews, lyrics) thrown in for good measure. This had me trolling through old files in my basement to make it absolutely stellar. I play drums in the Bricks, but I don't even think that's why I love this. The entire package (available as part of our Vault subscription series) is a perfect snapshot of what the Gold Dollar club in Detroit felt like in the late 1990s. The design team really knocked it out of the park too. Sound is top-notch. Absolutely no reason to knock any little bit of this package.
---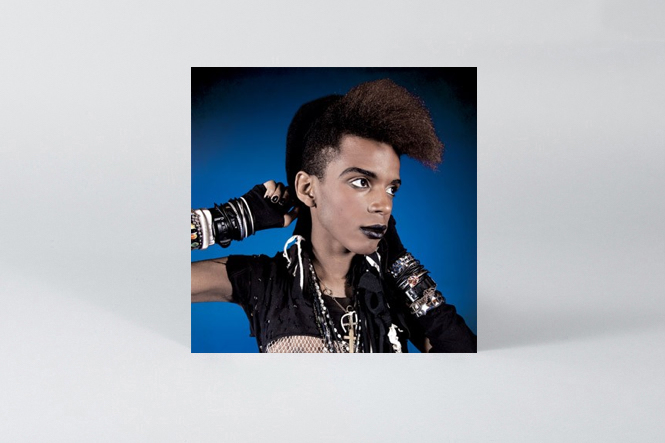 Duane the Teenage Weirdo
Postcard from Hell
(Third Man Records, 2012)
I just love the way this record came about. My buddy Chris Campbell in Detroit sent me a video of him performing at a oft-ignored metal club called the I-Rock. He's androgynous in a Prince kinda way and singing these synth-inflected punk songs. I forwarded it to Jack and he said "I wonder where this guy is now." He thought it was a clip from the 1980s… I had to tell him it was shot two weeks earlier. He said "Let's get him in to do a single!" I still unexpectedly sing this one to myself all the time. Earworm catchy beyond belief.
---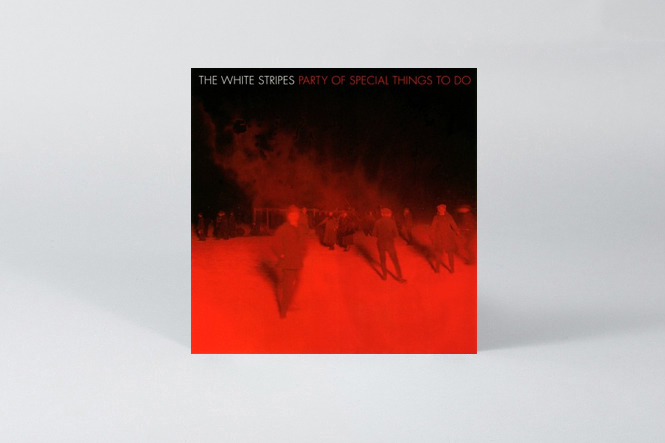 The White Stripes
Party of Special Things to Do
(Sub Pop / Third Man Records, 2000 / 2011)
When we originally started Third Man, we had a vague plan to reissue all of the out-of-print White Stripes records. The big impossible on the list was this single that the Stripes released on Sub Pop back in 2001. Surely there was no way Sub Pop, swimming in a deep pile of Nirvana, Soundgarden and Cat Butt royalties would ever consider letting this gem out of their stable. With the confidence of someone too young to be scared, I just straight up asked them, knowing the worst they could say was "no." Not only were they amenable to the idea, but we were able to come to an agreement without even having to get lawyers involved. Sub Pop will always be tops in my book, they're always who I look to for advice, knowing that most situations where I find myself scratching my head they've gone through at some point in their run. Deep love forever.
---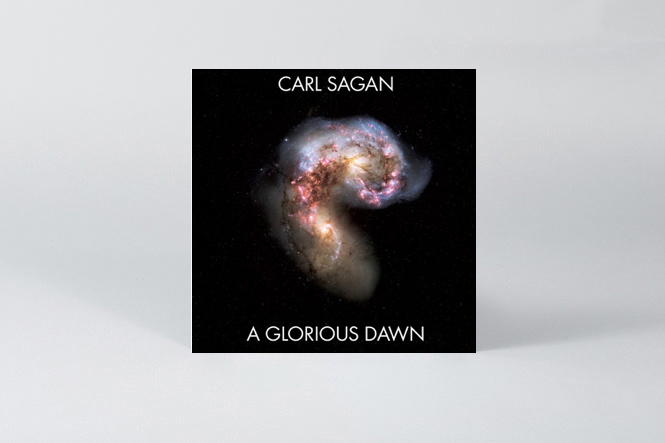 Carl Sagan
A Glorious Dawn
(Third Man Records, 2009)
Stemming from a Youtube video posted by producer John Boswell, Jack saw the clip early, immediately fell in love with it and said we should try to put it out on vinyl. Boswell was quickly onboard and with the permission of the Sagan estate, we ran an initial pressing of 1500 copies, not sure what the demand for a remix of a dead astronomer would really be. For two years straight we could not keep this sucker in print. We've sold in excess of 10,000 copies of this on vinyl, which is basically the platinum level of 7-inch sales. You can ALWAYS press more records, you can never take them back to the pressing plant and get your money back.
---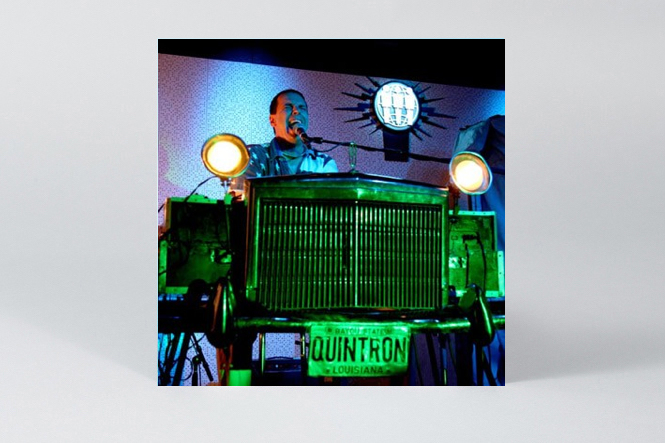 Quintron and Miss Pussycat
Live at Third Man Records
(Third Man Records, 2012)
Probably my favorite show ever at Third Man. Folks were dancing like crazy, the smell of marijuana was thick in the air, the Oblivians AND King Louie made guest appearances…this performance and resulting live record are crystallized as perfect in my minds. 'Shoplifter', 'Place Unknown' and 'Call the Police' are ALL perfect songs and the fact that they're contained on one album is quite unreal.
---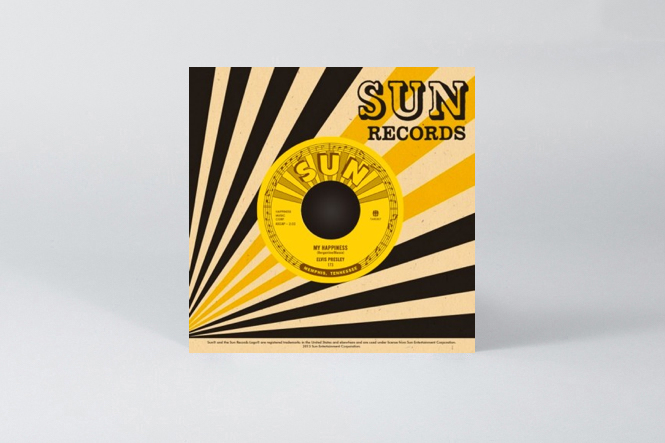 Elvis Presley
My Happiness
(Sun Record Company / Third Man Records, Unknown / 2015)
I still can't believe we were able to reissue this, with no barcode, no label name, no stickers…just a straight up facsimile copy of what the thing would've looked like when Elvis cut it back in 1953. Completely rough-as-hell audio deterred no one. We got nominated for a Grammy on this one! The fact we got our hands on this one just proves the fact that if something seems to amazing to ever happen, ask anyway. Isn't it great being surprised?