Published on
November 2, 2017
Category
Features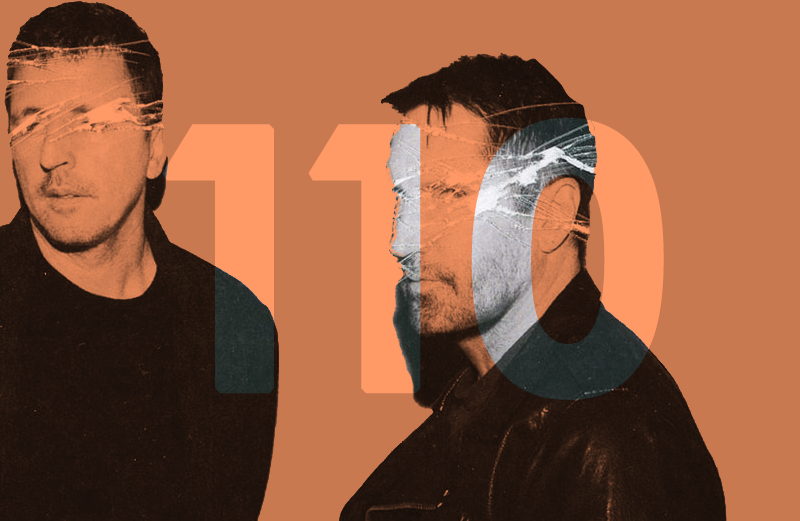 The subversive post-industrial sound of Nine Inch Nails, explored by one of techno's rising stars.
Long before NYC-born, Paris-based Louisahhh brought her prowess to the French techno scene via labels like Bromance and her own RAAR, she was cutting her teenage teeth DJing scuzzy indie dive bars and vamped out electroclash parties across the East Village.
Though her sound has shifted from those dark disco meets industrial beginnings on tracks like 'Your Everything' and 'In My Veins', into more techno-orientated, minimal fare, it has always retained a feeling which can only be described as distinctly and effusively her own.
Ahead of the release of A Trap I've Built out 1st December on RAAR – her first EP for the label she co-founded with Maelstrom and whose early releases were launched in partnership with VF – Louisahhh has delivered a scorcher of a mix.
Discover why she has chosen Nine Inch Nails, check out the track list and find out more about A Trap I've Built below.
For UK/Europe/R.O.W.:
For US listeners:
"In addition to Nine Inch Nails being one of my favourite bands of all time, my latest work has been heavily influenced by the 'post-alternative industrial pop' that was pioneered by Trent Reznor since the late '80s, through today. Contextually subversive and musically evading definition – touching everything from noise to metal, electronica to pop – my love for this band has been truly formative for my current creative state."
"As I move from 'club music' writing style to consciously trying to create more structured songs, NIN has been a beacon of 'whatever needs to be said, can be said, no matter how depraved, as long as you do it right'. They've given me a lot more courage in terms of writing and production."
"This mix was an opportunity to explore tracks from the band that I was less familiar with, while reacquainting myself with standards that I really love. Revisiting these songs brought back a lot of great memories, like my dad taking me to see NIN a couple of times on the Fragile tour when I was probably way too young to be exposed to any of this stuff."
"Recording the mix, which was done live in one take in a highly caffeinated delirium that I like to call 'liquid psychopath', I spent the better part of 82 minutes just screaming my head off. It was a blast."
---
Tracklist
1. Mr. Self Destruct
2. Wish
3. Copy of A
4. Starfuckers, Inc.
5. 3 Ghosts I
6. Gave Up
7. March of the Pigs
8. Came Back Haunted
8. Liar (Reptile Demo)
9. at the heart of it all (created by Aphex Twin)
10. Heresy
11. Happiness In Slavery
12. 24 Ghosts III
13. Echoplex
14. Ruiner
15. Only
16. Intro
17. Down In It
18. Meet Your Master
19. The Big Come Down
20. Terrible Lie
21. 19 Ghosts III
22. Where Is Everybody?
23. A Warm Place
---
A Trap I've Built is out 1st December on RAAR. Head here for more info.