Published on
February 23, 2017
Category
Features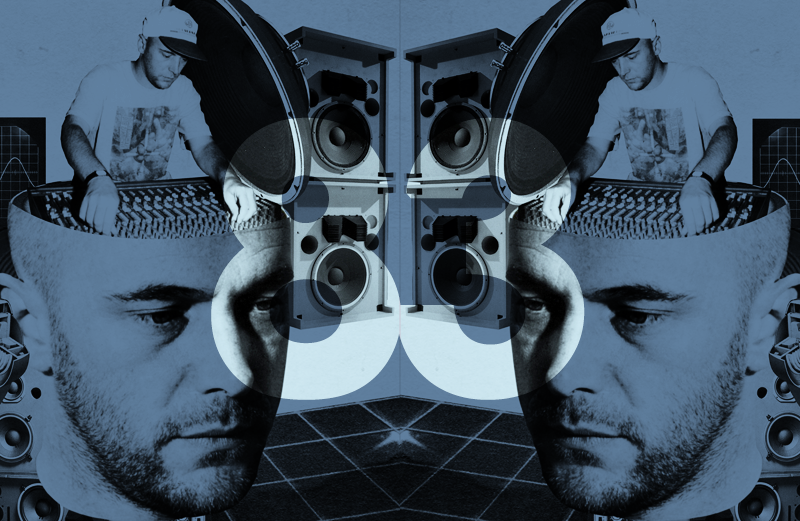 100 belting minutes with dub innovator Adrian Sherwood.
The man who redefined the UK's relationship to the low end, On-U Sound boss and producer Adrian Sherwood has had an unparalleled influence on the country's dance music landscape.
With On-U he has consistently nurtured a relationship between the country's disillusioned post-punk outsiders and Jamaica's heavyweight dub heritage, with many of the label's most important recordings now reissued for the first time in recent years. A trip through the On-U vaults, Trevor Jackson-compiled Science Fiction Dancehall Classics was voted our favourite reissue of 2015.
Now, after five years of collaboration, Sherwood will drop Man Vs. Sofa, a second album with another guardian of UK bass culture Pinch, featuring help from a cast of Sherwood's associates like Lee 'Scratch' Perry, Martin Duffy from Primal Scream, Dizzee Rascal collaborator Taz, Skip McDonald of the Sugarhill Gang and On-U alumni Tackhead and Little Axe.
To mark the release, Pinch has turned his record collection inside out for a 100-minute journey through the Adrian Sherwood discography, mixed with live dub fx, which is quite simply one of our favourite VF mixes yet.
---
Tracklist:
01. Pay It All Back Vol 1 – 'Introduction'
02. Dub Syndicate – 'Pounding System' / Singers & Players Ft. Prince Far-I 'Bedward The Flying Preacher'
03. African Head Charge – 'Family Doctor'
04. Singers & Players Ft. Sister P – 'Holy Scripture'
05. Tack Head – 'What's My Mission Now?'
06. Tack Head – 'Ticking Time Bomb'
07. Fat's Comet – 'Rockchester'
08. Mark Stewart – 'Digital Justice (dub)'
09. Mark Stewart & The Mafia – 'Jerusalem'
10. African Head Charge – 'Some Bizarre'
11. Andy Fairly – 'Ghost'
12. Fat's Comet – 'Deejay's Dream'
13. Singers & Players Ft. Price Fari-I – 'Calling Over The Distant Sea'
14. Dub Syndicate – 'Stoned Immaculate'
15. Lee Perry & Dub Syndicate – 'Music + Science Lovers'
16. Adrian Sherwood – 'Effective'
17. 2 Bad Card – 'Weed Specialist'
18. Junior Delgado – 'Legalise'
19. Andy Fairly – 'Jack The Biscuit'
20. African Head Charge – 'Crocodile Tracksuit'
21. Jeb Loy Nichols – 'To Be Rich'
---
Sherwood & Pinch's Man Vs. Sofa is out on double vinyl on 24th February via On-U Sound & Tectonic Recordings, with a launch party planned at Brixton Jamm on 11th March. Click here for tickets and more info.