Published on
December 4, 2015
Category
Features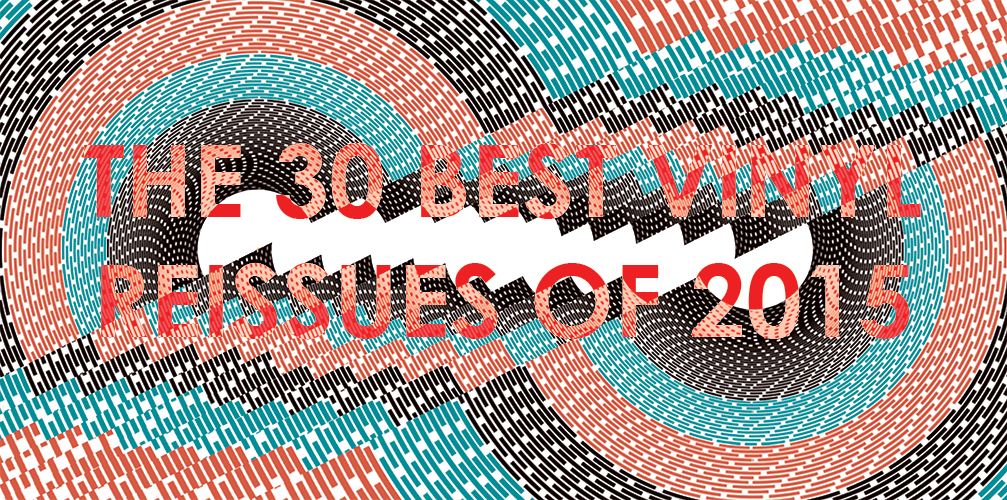 Having charted the most collectable records and those with the strongest artwork, we continue our end of year review with the 30 best reissues of 2015.
Of all the end of year lists we work through, this is increasingly becoming the most difficult. The breadth of music being unearthed is truly inspiring, from established labels like RVNG and Finders Keepers to new kids on the block Be With and Music From Memory.
Paring down the glut of incredible archival reissues to just thirty has meant making some tough decisions – Awesome Tapes From Africa's long-awaited Ata Kak reissue, the first official release of Discogs-celebrity soul star and unsung diva Gloria Ann Taylor and the instrumental Sannic dub of Tommy McCook, just three casualties of the process that deserve praise without quite making the cut.
A shout out too to Hawaii's Aloha Got Soul, who have kept us warm with a series of Mike Lundy 7"s this year, only for the album release to come just too late for this list.
As the reissues industry expands, so do our parameters, so here are a few ground rules. Collections and compilations are in, as are unreleased archival recordings appearing on vinyl for the first time. Although technically a new release, Jodorowsky's Holy Mountain feels much more at home here alongside William S. Burroughs, Harmonia and Tribo Massahi than with Kendrick Lamar and Björk.
Likewise, we've steered clear of all but one box set, to try and give space to albums and compilations that do more than just repress an artist's back-catalogue verbatim. Here goes.
---
Catch up on all our end of year lists:
The 50 best vinyl LPs of 2015
The 20 best 12″s of 2015
The 20 best 7″s of 2015
The 20 best record sleeves of 2015
The 10 most collectable records of 2015
The Year in vinyl tech
The 10 best vinyl soundtracks of 2015
---
30. Various Artists
Sounds Of The Universe: Art + Sound
(Sounds Of the Universe)
Where to place this record? Part compilation, part collection, part reissue, Art + Sound makes the list for sheer quality alone – a unique survey of the afro-futurist present, from a collection of the world's foremost afro-influenced electronic artists.
Here's the story: Over the last few years, Sounds Of the Universe have run a low-key series of limited 12"s called Art + Sound, with a simple concept – new music on one side, a bespoke etching on the flip.
Now the whole lot have been collected in a massive double pack with reissues for Andres, Ras G, Hieroglyphic Being joined by new music from Seven Davis Jr. Mike Huckaby and Golden Teacher. Disciples of the great Sun Ra, it's a powerful coming together of 2015's more prescient producers – the Harlem Globetrotters of contemporary afro-futurism.
Assembled by SOTU manager Nicole McKenzie and released on the Soho shop's own imprint, this one will have flown under too many radars this year – a fitting wrap of an exciting series and a future statement in its own right.
---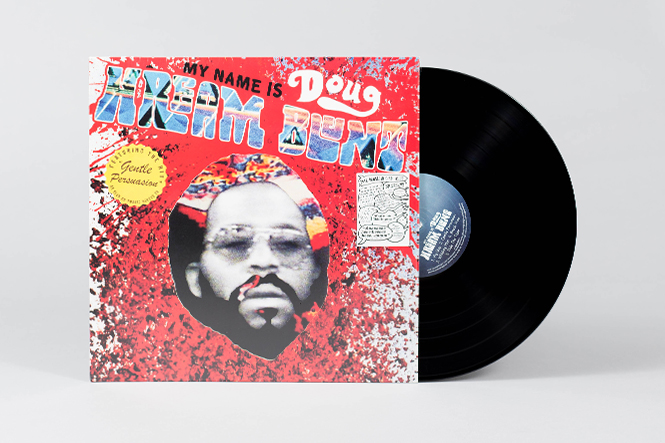 29. Doug Hream Blunt
My Name Is Doug Hream Blunt: Featuring the Hit "Gentle Persuasion"
(Luaka Bop)
How would Luaka Bop – the reissue label set up by David Byrne – follow the out-of-the-park successes of their Nigerian William Onyeabor releases? Doug Hream Blunt came the response this year. Once again capturing lost legacy of an 'outsider' character, the tale of Blunt is a curious one.
Working as a nurse's aid at the local hospital, Blunt learnt the guitar aged 35 when he took an adult class titled 'How To Start A Band'. There he wrote songs, and other students in the class became his band members with his teacher joining on vibes and his wife playing bass. They recorded what would be Blunt's only album in a matter of days, a privately released record left to gather dust.
Appearing on public access television shows and wandering from ward to ward in the Cardiology unit of the hospital with his guitar, Doug never broke out of the Bay Area; until now, the preserve of informed collectors and a growing cast of high profile admirers like Ariel Pink, David Byrne and Dean Blunt. Skewed, serpentine funk jams propelled by insistent piano vamps and Blunt's Hendrix-inspired solos, the record sounds like it was written to soundtrack a drive round Sunset Boulevard in Blunt's white Cadillac. We don't need much persuading – expect to hear much more from the maverick as Luaka get into gear.
---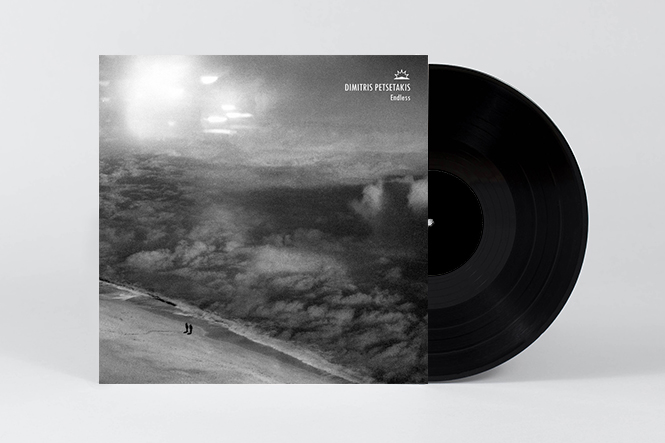 28. Dimitris Petsetakis
Endless
(Into The Light)
Echovolt's Ilias Pitsios and Red Light's Tako Reyenga continued to excavate the rich seam of Greek electronics this year, turning their attention to the otherworldly ambient sounds of Dimitris Petsetakis. Taking full advantage of their access to the musician's well stocked archive, Pitsios and Reyenga selected ten mind-blowing compositions for this retrospective, sequencing unique sounds spanning three decades. Where previous ITL subject Vangelis Katsoulis incorporated exotic influences into spacious and airy pieces, Petsetakis utilises esoteric tonalities and ancient instrumentation to puncture his darkly claustrophobic soundscapes, bringing to mind clandestine rituals, burial rites and plangent journeys into the spirit realm.
---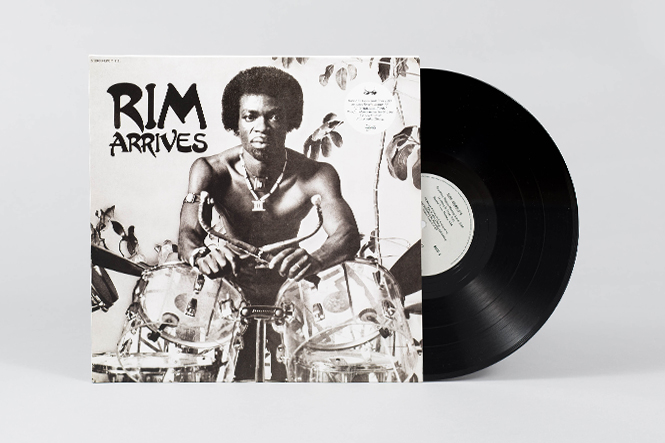 27. Rim Kwaku Obeng
Rim Arrives
(BBE)
Every reissue needs a good story and in a different world Rim would have been 2015's Sugarman. One of Ghana's premier young drummers, Rim Kwaku Obeng left his homeland in 1973 to record his solo album only to find himself homeless on the streets of London, left to fend for himself (the original liner notes talk of him living off 'peanuts and tea'), sleeping in phone booths and hallways.
At rock bottom, his fortunes turned on a chance meeting with a young Joan Armatrading at Ronnie Scotts jazz club, the singer seeing to his rehabilitation and putting him back on track towards LA, where four years later, he finally laid down his debut album. A highlife meets James Brown jam of syncopated funk grooves that caught some of the disco collateral exploding across the west coast, Rim Arrives typifies all of Obeng's optimism in adversity. Previously only self-released, it's the jewel in the crown of a resurgent year for BBE, who also reissued the drummer's second LP Rim & Kasa, complete with dancefloor bomb 'Love Me For Real'.
---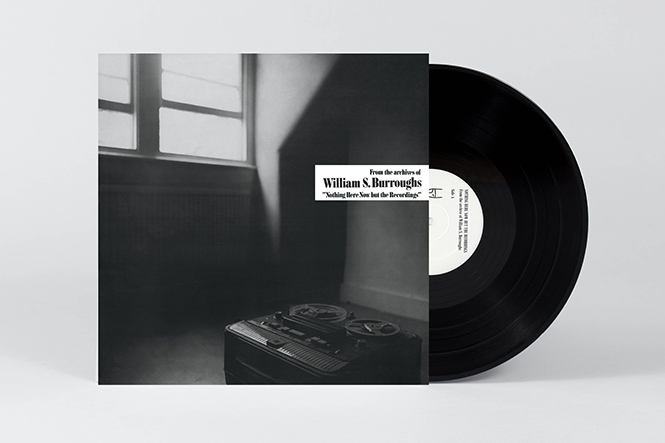 26. William S. Burroughs
Nothing Here Now but the Recordings
(Dais Records)
A classified ad in FILE magazine was the unexpected starting point for a friendship between beat legend William S. Burroughs and Throbbing Gristle's Genesis P-Orridge and "Sleazy". From there, P-Orridge spent close to a decade trying to persuade the author to let them release his sound experiments, many of which were created using Brion Gysin's cut-up technique.
Finally in 1980 TG were invited to Burrough's New York apartment to trawl through previously unheard soundbites from his tape recorder. After a year of tireless archive and restoration work, Nothing Here Now but the Recordings emerged. As well as cut-ups of TV ads and news items, the album features field recordings from his travels, EVP recording techniques and voice experiments that draw comparison to Alvin Lucier's landmark "I Am Sitting In A Room"; a unique collage of language and noise that would supply industrial kids with a crucial hook to hang off.
Reissued this year for the first time since its original '81 release, Dais Recordings has a strong history of working with P-Orridge and an enviable track record of seeking out important, lost recordings for a modern audience. As expected 1000 copies in the run are gone but you can try your luck on Discogs.
---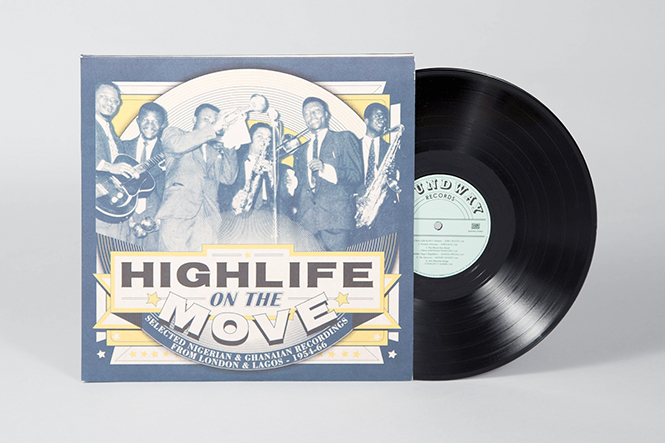 25. Various Artists
Highlife On The Move: Selected Nigerian and Ghanaian Recordings from London & Lagos 1954-66
(Soundway Records)
Highlife compilations may be ten a penny, but rarely do they (or appraisals of any other genre for that matter) succeed in representing a scene from a new angle. In the pre-Internet world, the movement of rhythms was dependent on the movement of people, and in Highlife On The Move, Soundway capture that transience in stunning detail, as the West African diaspora in London rubbed shoulders with the newly settled Caribbean community and came away with a little more lilt in their step.
Documenting the early days of the genre that would give birth to afro beat (Fela Kuti's earliest known recordings are included at a bonus 7" here), mambo and calypso inflections abound, as do brilliant lyrical turns from the banal ('Drink A Tea') to the political ('Money Money').
Complete with exhaustive liner notes in the beautifully produced booklet, Highlife On the Move is a perfect example of a retrospective compilation that tells a compelling story of social and cultural immigration; and one which we could do with hearing louder than ever in 2015.
---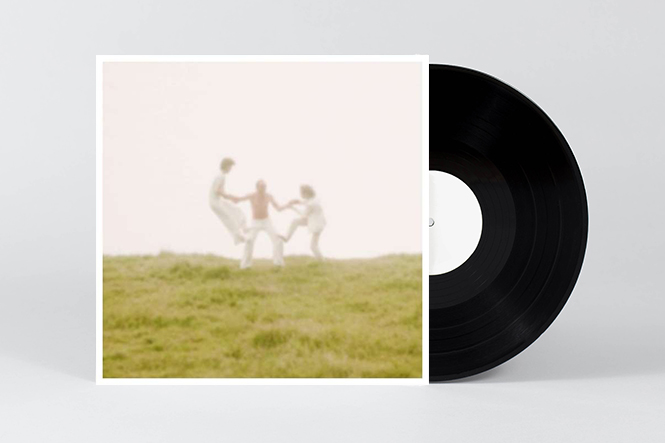 24. Harmonia
Harmonia: Complete Works
(Grönland Records)
2015 marked the passing of komosiche visionary Dieter Moebius. Alongside Hans-Joachim Roedelius – with whom he worked with as equally trailblazing outfit Cluster – and Neu!'s Michael Rother – Moebius formed krautrock supergroup Harmonia in '73. In just three years, the trio laid down some of krautrock's most definitive records with the motorik Deluxe and the genre-defying Musik Von Harmonia.
Supposedly dubbed "the world's most important rock band" by Brian Eno – who incidentally visited them in Forst for 11 days to record material which, after being considered lost for many years, was eventually released in 1997 – the legacy of Harmonia gets a timely refresh with this deluxe box set. Out on Grönland Records, Complete Works compiles the two studio albums (mentioned above), the collaboration with Eno (also mentioned above) and Live 1974 – the group's only live album, which was originally released by Grönland. With a 36-page booklet, live poster, pop-up artwork and a download code for all the music, we'd say this 5xLP set is the only Harmonia collection you'll ever need.
---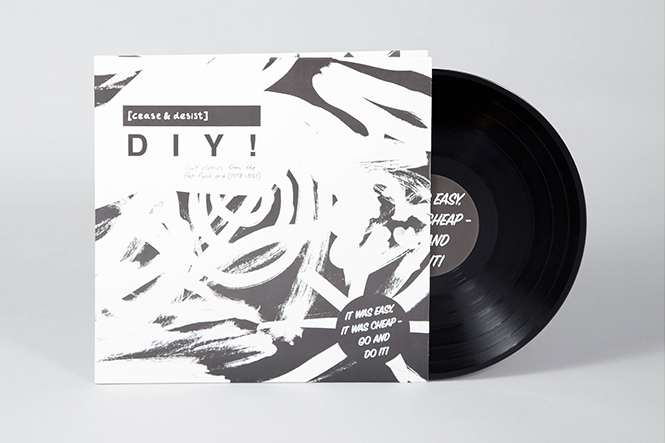 23. Various Artists
[Cease & Desist] DIY! (Cult classics from the Post-Punk era 1978 – 82)
(Optimo)
Optimo have been on a roll throughout the whole of 2015 – they just never release a shit record… ever! They got every base covered and here Twitch went back over his love for all things post-punk and pulled out an amazing collection of extremely hard to find gems. Originally it was meant to be called 'Now That's What I Call DIY!' but that kicked up too much dust, hence the 'Cease & Desist' bit. Some people…
---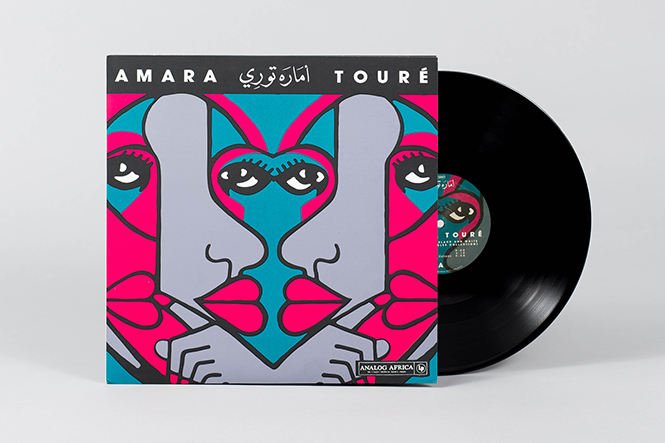 22. Amara Touré
Amara Touré 1973-1980
(Analog Africa)
Frankfurt-based label Analog Africa pull out all the stops for this exceptional anthology rescuing the work of Afro-Cuban pioneer Amara Touré from near extinction. Over the years Touré slotted African and Cuban sounds together like pieces of a jigsaw, bringing spirited, West African mandingue into the wide, brassy arms of Latin instrumentation. But like fellow African visionary William Onyeabor, Touré has been off the grid in recent years and his music is quite literally impossible to get hold of. Presented in a '60s style gatefold cover and featuring a multicolour silkscreen print, the packaging and detail is as magnificent as the music within.
---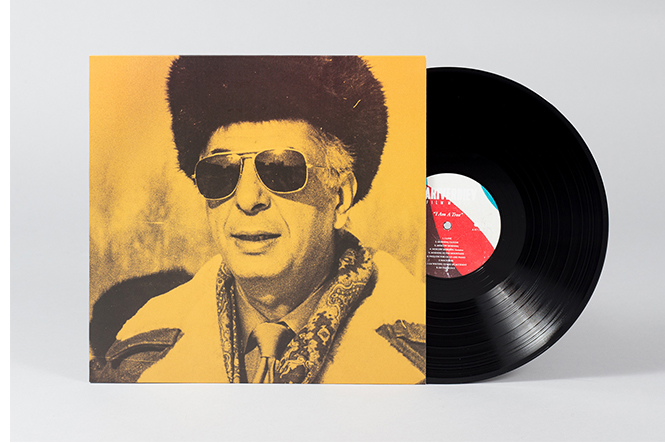 21. Mikael Tariverdiev
Film Music
(Earth Recordings / Antique Beat)
Having charted in the top ten of the year's best record sleeves, there's still space to give lost Soviet composer Mikael Tariverdiev his dues in the reissues list too. One of the era's most prolific composers, Tariverdiev scored over 130 films but has never received anything like the attention of his contemporary Eduard Artemiev. Until now.
Rescued from half-inch tapes and mastered in his St. Petersburg apartment, the triple box set Film Music succeeds in painting such vivid and nostalgic pictures, it's impossible not to imagine having lived through that melancholy period. Given that most of these recordings were never peeled from their films, snatches of characters and incidental sounds drift across the scores like voices from another time. Leaf through the meticulously assembled 12" booklet while you listen to 'Boys and the Sea' and you'll be there in an instant.
---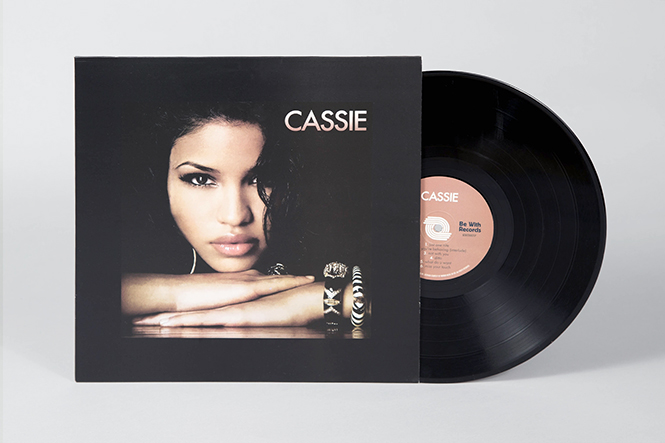 20. Cassie
Cassie
(Be With Records)
Originally released on Diddy's Bad Boy Entertainment back in 2006 this astounding record never got a vinyl release (except for a vinyl 12″ sampler the same year). Now let's all jump up and thank Be With for giving this album it's first full vinyl release. This record is so dark and sexy it should come with a health warning as Cassie's voice rides over the some of the most minimal and stone cold frozen beats ever laid down.
---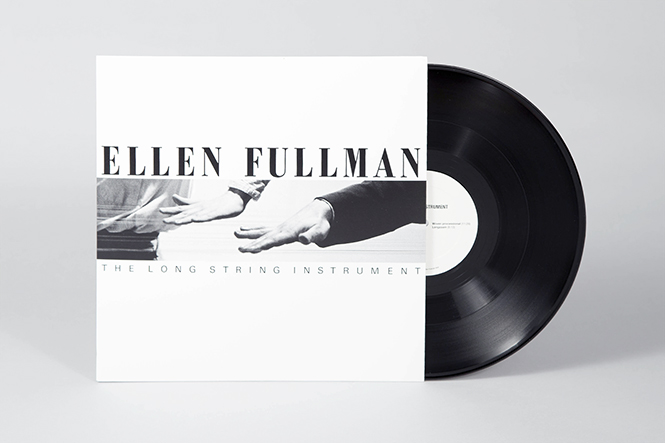 19. Ellen Fullman
The Long Stringed Instrument
(Superior Viaduct)
The good folks at Superior Viaduct have a keen eye for an essential reissue and this one from 1985 is an absolute classic of sound sculpture and minimalist composition that has been sorely under-heard. Using 70-foot long metal wires bound to a wooden resonator, Ellen Fullman creates truly unique acoustic realms with this room-length instrument. With a philosophy of "letting the strings sing their own song" the drones conjured within this initial LP outing are a truly distinct and hypnotic highlight of this year's reissues.
---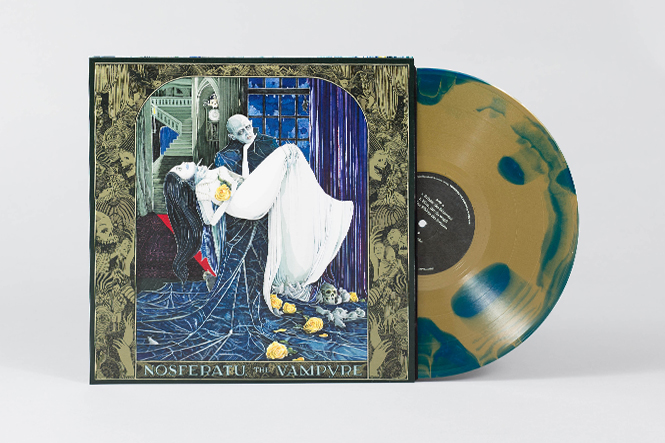 18. Popol Vuh
Nosferatu, The Vampyre
(Waxwork)
The soundtrack for 1979's Nosferatu, The Vampyre is a highlight in the long-standing and hugely productive creative partnership between krautrock visionaries Popol Vuh and radical German director Werner Herzog. A seminal art house score, Popol Vuh's pastoral, expansive take on kosmische musik provided an uncanny backdrop to Herzog's 19th century vampire narrative. Long out of print, collectors have been pining after a reissue for years. Then this year two come along at once! Take your pick between Wah Wah's original artwork release or Waxwork's newly interpreted sleeve. You're winning either way.
---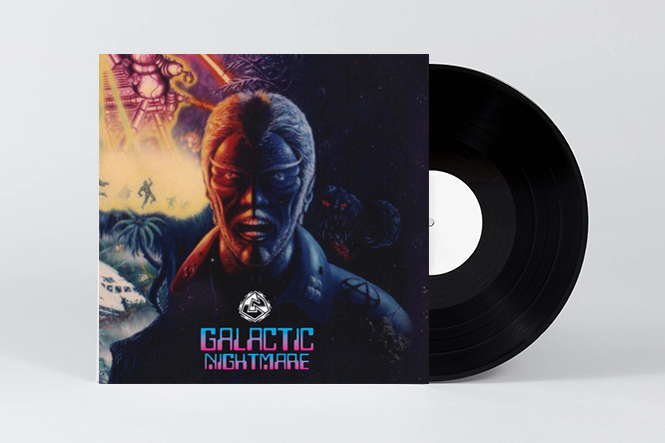 17. Alan Jefferson
Galactic Nightmare
(Trunk Records)
And the 2015 award for the most bonkers reissue goes to… Alan Jefferson's Galactic Nightmare! Jonny Trunk digs deep to give Jefferson's 88-minute War Of the Worlds-inspired home-spun sci-fi epic a new lease of life on vinyl.
Written performed, narrated and then marketed and sold by Jefferson alone, Galactic Nightmare is built of the same mad ambition that actually put man on the moon, only with fewer resources. "A great example of an amateur getting on with it, being inspired to make something, sticking with it and ultimately creating an album that few people will forget once they have heard it", it's the album equivalent of a papier-maché Apollo thrown into the stratosphere with a sling-shot. This wonderfully naive cosmic opus has the honour of being Trunk's first double LP, limited to 500 copies.
---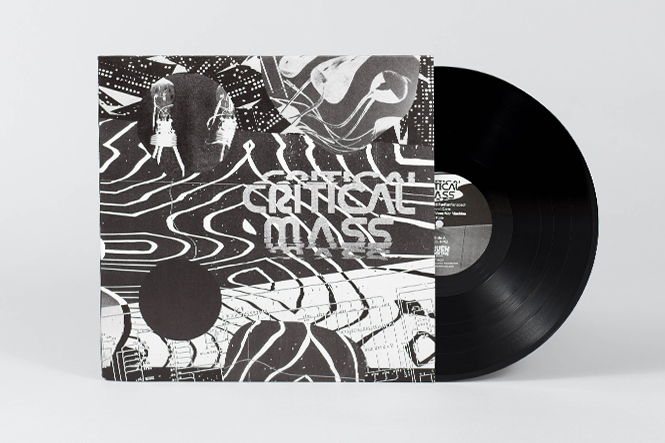 16. Various Artists
Cherrystones presents Critical Mass: Splinters from the worldwide new wave, post-punk and industrial underground 1978 – 1984
(Touch Sensitive)
There are compilations and then there's Critical Mass. Where others operate more like history lessons to be consumed passively, Cherrystones has created the conditions for listeners to teach themselves, trust their instincts and "forge links within the styles", with no immediate boundaries.
We summed it up once already this year and we stand by every word: "Despite what its full name may suggest, Critical Mass is not a survey of a specific place or moment in music as much as one man's experience of that music, reassembling those splinters into an intuitive, dystopian vision of what a compilation can become. The work of pre-eminent digger, DJ and musical polymath Cherrystones, the comp is as radical as the music it documents, distancing itself from context in favour of raw emotion with refreshing candour. Eight years in the making, there's not a weak track on there."
---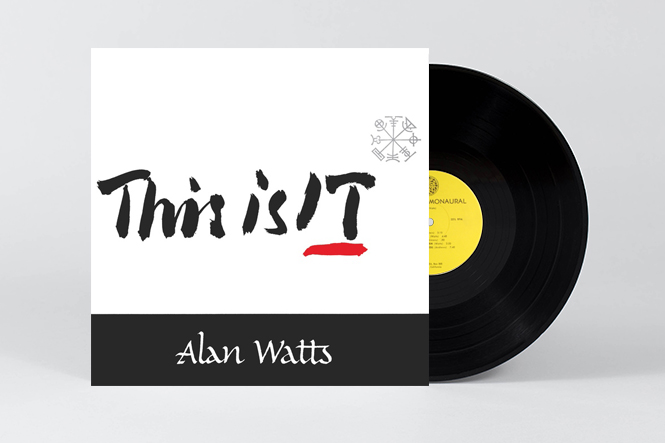 15. Alan Watts
This Is It
(Numero Group)
Oft cited as the first psychedelic record, Zen Buddhist scholar Alan Watts' This is It with its transformation rituals, glossolalic incantations, and semi-improvised musical structures is indeed an aural oddity that found little comparison in 1962, and with the original being an absolute rarity, this first time reissue is a very welcome development. Psychedelic in the tradition of Aldous Huxley and the transformative rather than in the burgeoning over use of the word, a hippy jam circle feel-goodery it is not – at times perturbing, cacophonic and revelling in the absurd without a guitar phaser in sight, it's certainly something for those with a curious ear. Expertly pressed up by Numero Group who take their reissue fever to new heights in 2016 with the launch of a vinyl subscription service.
---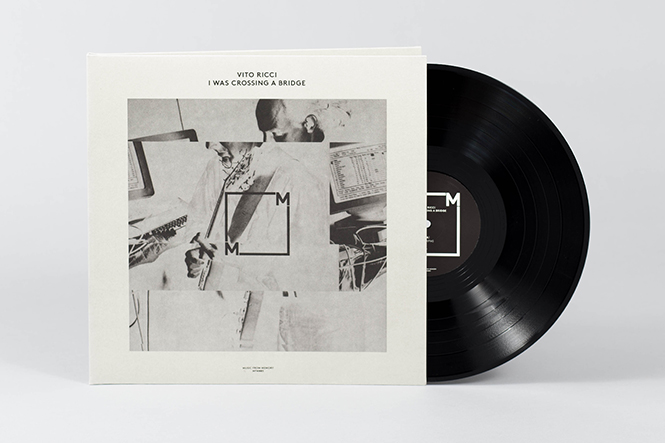 14. Vito Ricci
I Was Crossing A Bridge
(Music From Memory)
A somewhat personal release for Music From Memory with this retrospective of Vito Ricci, the musician whose 1985 album gave the Amsterdam-based label (affiliated with Redlight Records) their name. A cult figure in the musical landscape of New York City's 1980s downtown scene, Ricci scored for avant-garde performances and installations and released peculiar, minimal strains of jazz, electronic and ambient music in tiny batches of cassette tape and vinyl. As much as there is an immediate aesthetic connection with early Arthur Russell and all the associated downtown musicians and artists operating out of lofts that emulated the Kitchen, this representation of Ricci shows off his best work in its own light – and is worth it alone for the deeply satirical, odd-ball boogie track 'I'm At That Party Right Now'.
---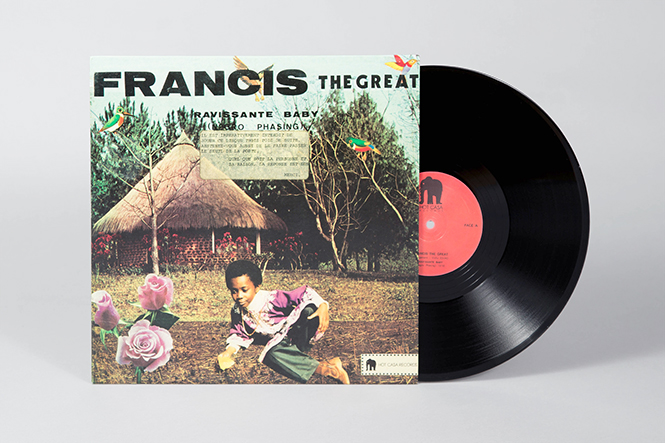 13. Francis The Great
Ravissante Baby
(Hot Casa Records)
Originally released in 1977 on the C-C Records label it's taken eighteen years to get this record back and we can all thank the excellent Hot Casa label for that. With a track per side it's jam packed with some serious funk soaked in horns, hammond and synths but it's that kid's voice that makes it something special. On first listen you would never expect it but now the secret's out the bag you have to jump on.
---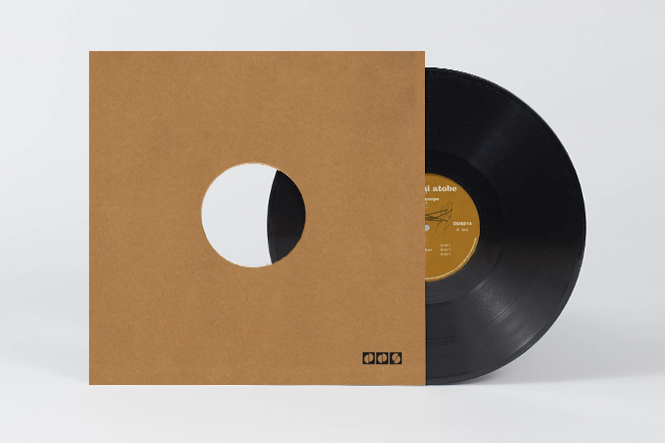 12. Shinichi Atobe
Ship Scope
(DDS)
After gifting the world with the mysterious musician's debut LP last year, Demdike duo Miles and Sean took us all the way back to the start with this official reissue of Atobe's Chain Reaction masterpiece. Deservedly lauded, Ship Scope is a sublime combination of subtle electronic rhythms and immersive textures which set the bar for outsider techno impossibly high. This DDS reissue sounds just as good as the 2001 original, and since the heads are telling me that the man behind the music is actually Moritz, I can only see this record becoming even more sought after.
---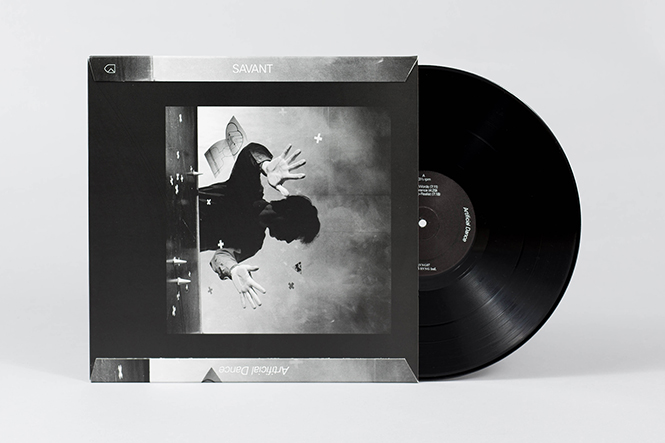 11. Savant
Artificial Dance LP
(RVNG Intl.)
Of RVNG Intl.'s unspooling reappraisal of K. Leimer's synthetic experimentations in the last two years, this has got to be our favourite. Working in tandem with Seattle's post-punk underground, Leimer created his own skewed version of New York's no wave scene, cutting together magnetic tape loops, deft-touch funk riffs and blasts of punk noise into a series of utterly enthralling compositions that unravel with meditative calm.
Delivered with RVNG Intl.'s uncompromising attention to detail, every track on Artificial Dance seems to introduce a whole new sonic palette of percussive sound works that could unwind even the most angular choreographies.
---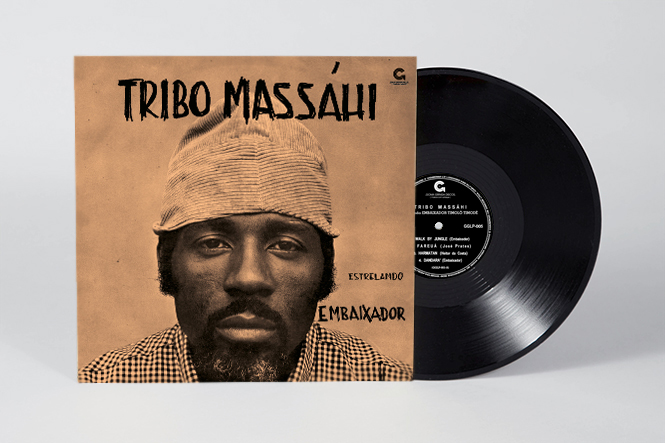 10. Tribo Massahi
Estrelando Embaixador
(Goma Gringa Discos)
Formed of songs written in 1970s Brazil by the sometime filmstar and longtime dead Embaixabdor (translation: Ambassador), the one and only Tribo Massahi LP is inspired by the music of Candomble, the particularly Brazilian immersion of African religions in Catholic iconography. The tracks on the album are scrunched into one extended trip of hand-drumming, guitar trained on psychedelia, and the kind of group vocal studio ruckus you might have found in a Strata East or Marvin Gaye recording session of the time – the choir natters in the background when they're not needed, as the Ambassador chimes in with some spoken word.
---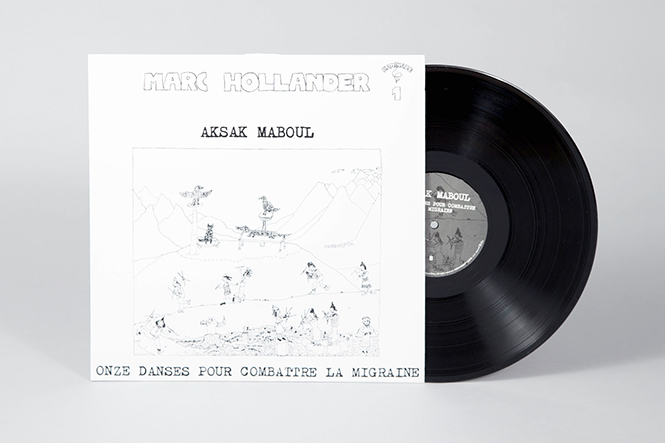 9. Marc Hollander / Aksak Maboul
Onze Danses Pur Combattre La Migraine
(Crammed Discs)
Although it was initially released three years before the label was founded, Marc Hollander's Onze Danses… captures everything that the label has come to stand for. Fearlessly inventive, miles ahead of its time and basically impossible to categorise, the tone is set on the (literally) kraut-ish proto techno opener 'Saure Gurke', which he had no right to conceive as early as 1977.
Amid the naïve afro-futurist electronics is a deeply European consciousness, drawing from snatches of Balkan folk and the Parisian free jazz renaissance to create a restrained minimal tapestry. A gem that's back on vinyl for the first time in thirty years, Onze Danses… is all this and more, and we've not even had to resort to the term "4th World".
---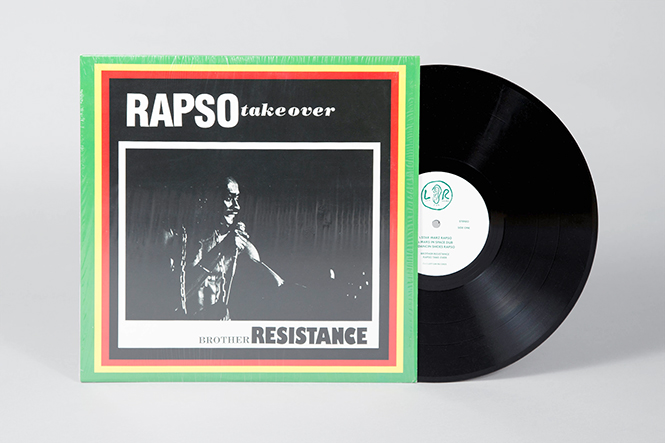 8. Brother Resistance
Rapso Takeover
(Left Ear Records)
This one came out of nowhere and bowled us over in seconds. A seminal text in Trinidad and Tobago's Rapso movement – blending calypso, reggae, funk and disco with spoken word poetry – Brother Resistance articulated the island's social and economic woes with such potency the authorities cracked down hard, destroying his studio and as many of the records as they could get their hands on.
Justifying its £500 resale price, the original has finally been made available on vinyl, ready for all the Compass Point fans looking for a new take on the studio's dubbed-out '80s sound. 'Star Warz Rapso' and 'Dancing Shoes Rapso' are the stand-outs for us on one of the most unique reissues of the year.
---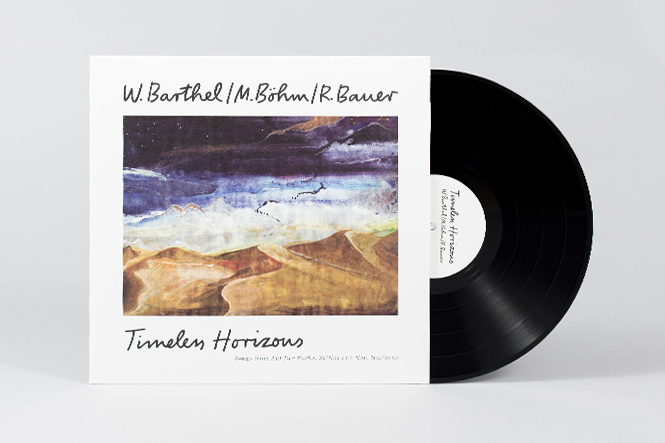 7. W. Barthel / M. Bohm / R. Bauer
Timeless Horizons
(Growing Bin)
Basso fires up the Growing Bin press for this superb retrospective of little known Krautrock mavericks Barthel, Böhm and Bauer. Cherry picking the exquisite highlights from their three private press LPs Auf Der Suche (1984), Zeitlos (1986) and New Horizons (1988), Basso delivered a gorgeous collection spiced with Middle Eastern flavours. If Finis Africae gave us the music of the Med fused with the rhythms of North Africa, Barthel, Böhm and Bauer sound like CSN waylaid on the Silk Road.
---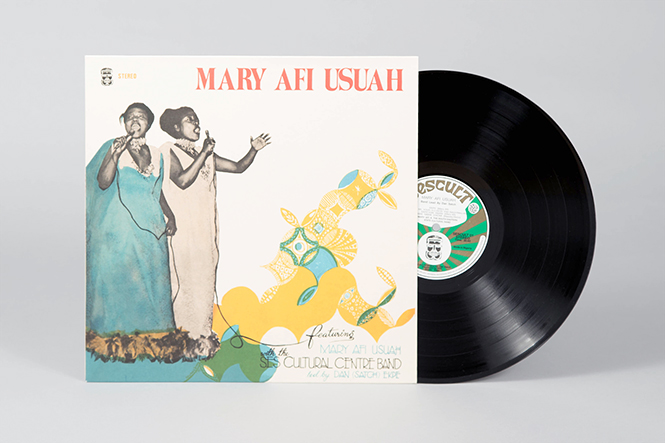 6. Mary Afi Usuah
Ekpenyong Abasi
(Voodoo Funk)
The past decade or so has borne witness to such swelling for afrobeat, funk and synth music, epitomised first by Fela fever, that both the ethical practice and selection process of many labels 'excavating' the field for the next afro 'hit' has climbed to a questionable state.
This Mary Afi Usuah album is among 2015's best evidence to the contrary. Rescued by Voodoo Funk aka Frank Gossner, a man known to go digging in Nigeria with dust respirators, it's a genuinely mind-blowing rarity with a backstory to match. (And for the record, it's a legit reissue, authorised by Mary's family.)
Having attended one of the most prestigious music conservatories in Rome in the '60's to study opera singing, Usuah took a thirteen year tour of Europe that reads like a wild fantasy – appearing on Spaghetti Western soundtracks before hooking up with Led Zepellin, Duke Ellington and Deep Purple. On return to Nigeria she recorded three albums and mentored many Nigerian female singers, and yet even today remains largely unknown, even on home turf. She died in 2013, just short of this reissue of her magnificent debut Ekpenyong Abasi.
Recorded while she was fronting a children's programme, Usuah works the tremendously seductive power of opera into killer afro-funk, dazzling highlife and smokey, spaced-out soul, backed by the sensational SES Cultural Centre Band. Gobsmacking, every second of it.
---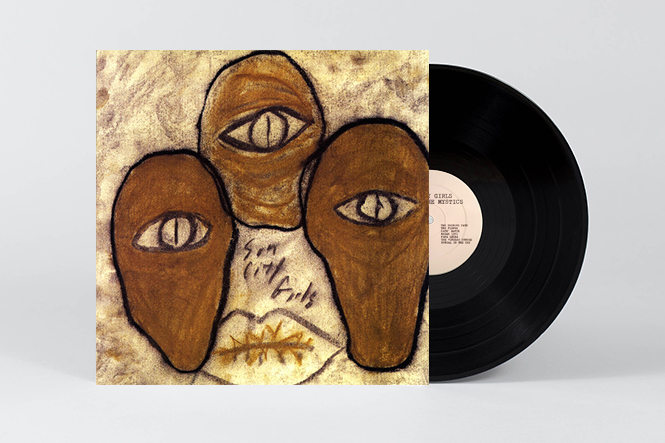 5. Sun City Girls
Torch of the Mystics
(Abduction)
With over 100 releases and 50 odd full lengths to their name in a wonderfully tangled web of oddities and pearls, approaching the Sun City Girls discography is a daunting prospect. Those familiar and unfamiliar with their output should rejoice in this year's reissue of Torch of the Mystics though, as for the former it's the end of a 25 year wait in tracking down the elusive original, and for the latter this is, as many SCG fans will tell you, the place to acquaint yourself. Torch of the Mystics is the Girl's most potent distillation of the outer-rock branch of their multi-faceted sound, and a stunner from start to finish.
---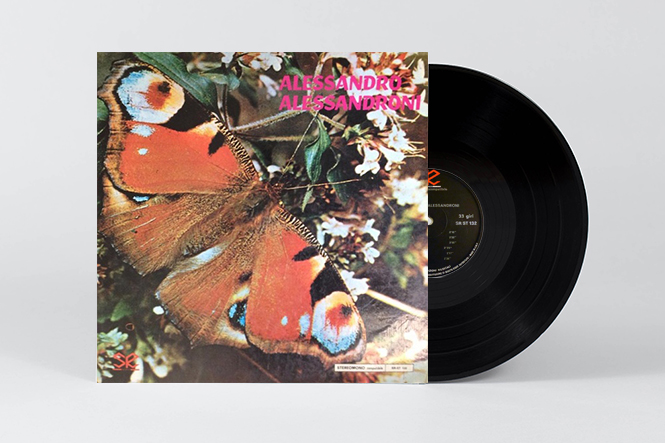 4. Alessandro Alessandroni
Self-Titled
(Cometa)
The steady stream of Italian library music reissues has continued on in 2015, although if you blinked you might have missed this absolute classic of the genre from Alessandro Alessandroni, as it crept out rather discreetly and only into a few stores. Alessandroni's range of ideas and instrumentation is astounding and the early batch of records he put out on the Italian soundtrack and library imprint, SR records, are among his best. As a composer and multi-instrumentalist with an ear for both melody and the experimental, Alessandroni was so much more than just Morricone's whistler, and this one is further proof of the man's genius in his own right.
---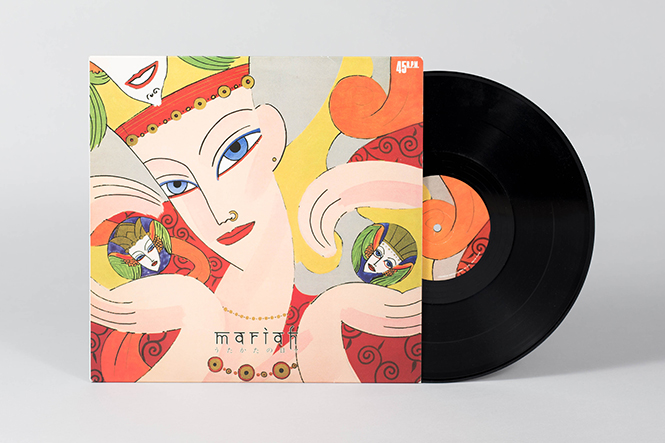 3. Mariah
Utakata No Hibi
(Palto Flats)
This year saw Western ears turn East, utilising the full power of modern technology and globalisation to gain a window into the unfamiliar sounds of Japan's sonic underground. Alongside a long overdue reappraisal of Japanese house music, particular interest has been lavished upon the groundbreaking electronic artists who sprang up in the wake of YMO's global chart success, and among them the Yasuaki Shimizu led experimentalists Mariah. Much to the delight of anyone who heard Lexx's masterful Originals compilation for Claremont 56, 2015 was the year that Palto Flats reissued the fifth and final Mariah LP, Utakata No Hibi, a totally unique fusion of slo-mo techno, new wave and synth funk incorporating Shimizu's skronking sax, traditional Japanese folk instrumentation and bilingual Japanese and Armenian vocals. Simply put, it's as strange and beautiful a sound you'll ever hear.
---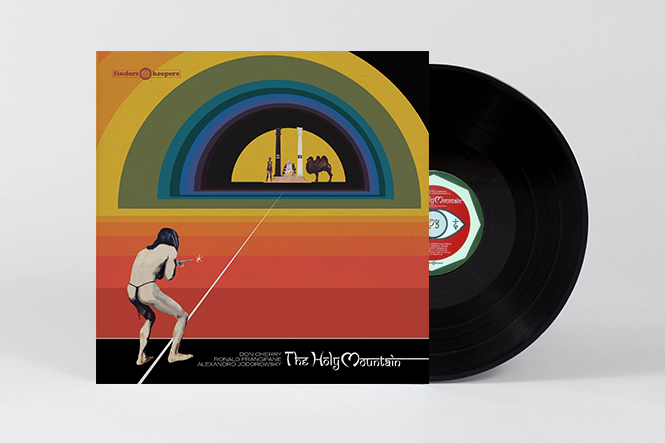 2. Don Cherry/ Ronald Frangipane/ Alejandro Jodorowsky
The Holy Mountain
(Finders Keepers)
Whilst not a reissue per se this was an archival release like no other for 2015, and a cause of much delight for long suffering fans of the Holy Mountain's extraordinary soundtrack, breaking a wait of nigh on 35 years after it was promised in the film's end credits and never actually delivered. A labor of love and lengthy negotiations for Finders Keepers records, it took the lifespan of the labels 10-year existence to bring this one to fruition. A potent brew of Don Cherry's ethno-spiritual marvels, Ron Frangipane's orchestral pop and Jodorowky's musical direction by way of his theatre training, there's a veritable garden of sound within, which FK founder Andy Votel has described as a blueprint for a record collection in it's own right. Previously one of the most tantalizing no-shows in soundtrack history, it's now out there in all it's glory.
---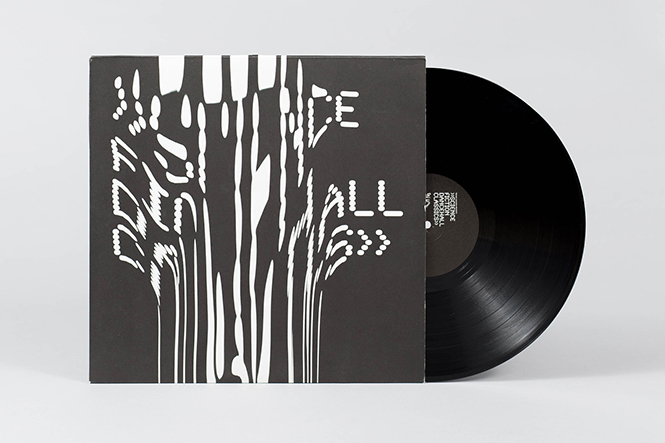 1. Various Artists
Trevor Jackson Presents: Science Fiction Dancehall Classics
(On-U Sound)
What a year it's been for Adrian Sherwood's On-U Sound. Launching a full-pelt reissue campaign in 2015, the label could have had any number of entries in this list, each one surpassing the last in resurrecting the dubbed-out psychedelic post-punk that defined the label's chameleonic sound first time round. Here are just a few that deserve a mention…
Drawing parallels between the purer reggae sounds of Prince Far I and the post-punk underground that gave us The Fall and Mark Stewart, Sherwood At The Controls gave an exhaustive overview of just how pivotal Sherwood has been in driving British bass music. The Mothmen's Pay Attention! pulled a forgotten Manchester post-punk rarity from the ashes. And an extensive reappraisal of studio-centric reggae project Singers & Players brought into relief the label's status as the UK equivalent of downtown New York no wave institution 99 Records. Dub and punk, hand in hand at the vanguard of the radical '80s underground.
However, the flagship release for us this year, and the one we've chosen to represent On-U's contribution, is Trevor Jackson's sprawling collection of classics, rarities and unreleased tracks from across the breadth of the label's output.
Dripping in dubbed out analogue decay, the collection skirts the fringes of electronic, wave and punk funk from African Head Charge (check 'Stebeni's Theme' for serious tribal depth), Suns of Arqa, The Missing Brazilians to Jackson's own Playgroup, while unreleased extras come in the form of a punky early Neneh Cherry cut and a pre-Massive Attack debut from Shara Nelson.
Fresh from releasing his own new album F O R M A T earlier this year, Jackson curates kind of labyrinthine, chemical journey every compilation should aspire to, lending a hand on the design and packaging across three heavyweight LPs.
Over to Jackson for the final word: "On-U's timeless releases portray a savage disregard for conformity, representative of an era where attitude and ethos spoke volumes. An uncontrived mix of cultures, minds and powerful personalities combined to produce revolutionary sonic adventures that sound as unique and vital today as they did over 30 years ago." We couldn't agree more.
---
Illustration by Hector Plimmer
Photography by Michael Wilkin