Published on
October 10, 2019
Category
Features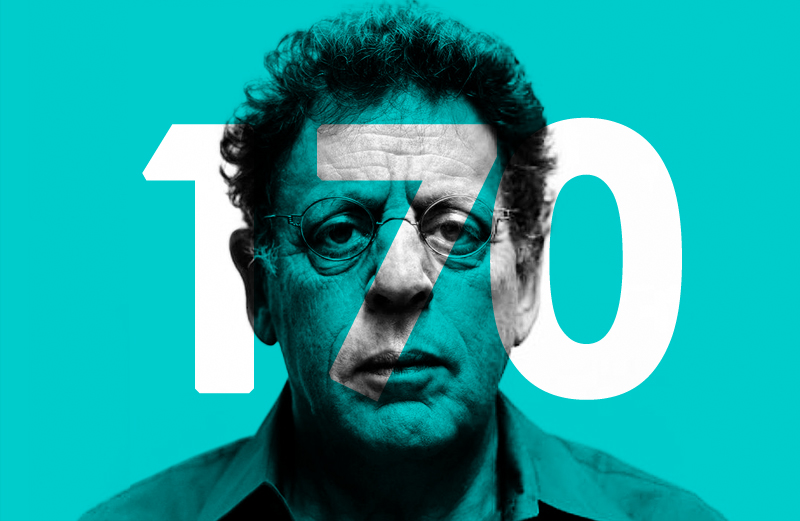 An hour with the minimalist master.
There are few musicians who have pervaded contemporary consciousness quite like Philip Glass. Finding a balance between levity and gravity, and bringing minimalism into the mainstream in the process, Glass' compositions have helped shape the evolution of the film soundtrack, while his explorations of texture and repetition are regularly cited by electronic producers and pop musicians alike.
One such artist who sits at this nexus is Arthur Jeffes, who founded Penguin Cafe in 2009 to perform the music of his father, Simon Jeffes' Penguin Café Orchestra. Glass was an influence on father and son alike, and is the subject of Arthur Jeffes' new VF Mix, compiled to mark the release of Penguin Cafe's Handfuls of Night, on Erased Tapes Records.
Listen to the mix and check out the track list below.
"I've always loved Philip Glass, since I first heard him when I was 8 or 9 years old. It's funny how he's gone from being a little bit out there to being this much-loved grandee of contemporary music. I remember my dad talking about Koyaanisqatsi being regarded slightly askance when it first came out, and how that had changed as the world began to realise that minimalism was a great way out of the cul-du-sac of largely unlistenable modern composition. Suddenly people wanted to come to concerts of music that had been written in the last ten years, and it sounded beautiful, without feeling too accessible.
"I think for me the thing that makes his music so much fun is that there's a sense of playfulness and adventure at the same time as a profoundly serious delivery. You can have something like 'Company' or 'Akhenaten' sitting next to 'Liquid Days' and 'Glassworks' and you have a sense of all that '80s glamour being translated into orchestral works.
"I've chosen a very small selection here but I hope it shows both the range and the consistency of his approach."
Tracklist:
1. Akhnaten: Prelude
2. Company: II
3. Company: IV
4. Aguas de Amazonia: Negro River
5. Pruit Igoe
6. Glassworks: I. Opening
7. Glassworks: VI. Closing
8. Metamorphosis: Metamorphosis Two
9. Wichita Vortex Sutra
10. Songs from Liquid Days: No. 3, Freezing
11. In the Upper Room: Dance IX