Published on
August 15, 2019
Category
Features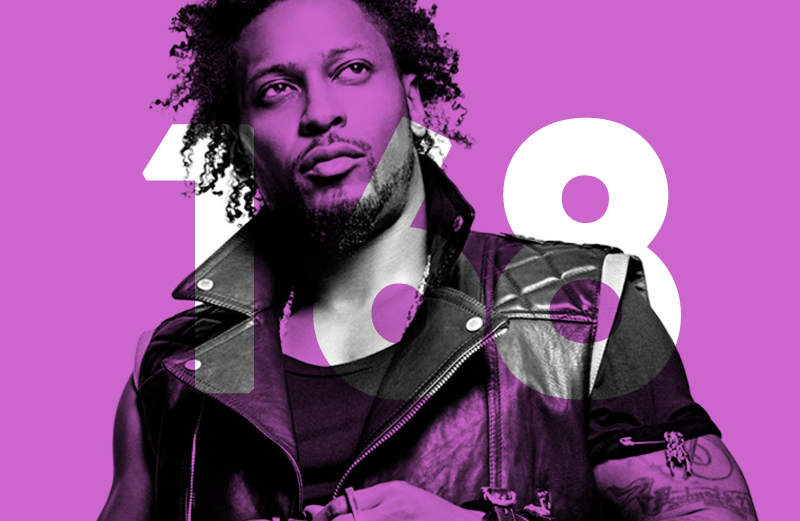 A journey through the sounds and influences of the modern soul icon.
There are few contemporary musical narratives as compelling as the rise, fall and rebirth of D'Angelo. With Black Sugar and Voodoo, the singer and multi-instrumentalist established himself at the forefront of the neo-soul movement, his artistry and meticulous recording techniques indebted to the likes of Prince, Al Green and Fela Kuti.
Following a troubled fourteen year hiatus of missed deadlines, writer's block and rehab, D'Angelo rose once more with the redemptive Black Messiah, a stunning, multi-layered achievement which producer Russell Elevado says burned through over 200 tape reels to complete.
Following the release of a documentary Devil's Pie charting this story behind the scenes from Brown Sugar to Black Messiah, DJ and broadcaster Ruby Savage dives into D'Angelo's sound, weaving his own recordings with influences and collaborations.
Check out the tracklist and read Ruby's personal intro to the power of D'Angelo below.
---
"This ride with D'Angelo started back when my pre-teen self had just enough pocket money to buy the CD single of 'Brown Sugar'. Sold. The voice, the production, the face… I felt it.
"But for so many of us, that cute little crush turned into full blown obsession when Voodoo dropped. Forgive me, I was 16 and you sang to me topless! Many years of solitude living off those two albums and sporadic recordings followed. I was with you D – just trying to make it through my twenties! It's alright to go off the rails sometimes! And hell, I can only imagine your reasons!
"And just like that, one day you popped back up, with the most prolific ode to your very own heart: never to betray it again. There I was, in my early 30s, connecting once more to your lyrics and delivery. Feet back on the ground. Unshaken. Your journey, my journey… just giving thanks for the music. Know it's been a pleasure growing up to you."
Tracklist:
1. D'Angelo – Unshaken
2. D'Angelo – Betray My Heart (Ugly Edit)
3. D'Angelo – Spanish Joint
4. D'Angelo, Femi Kuti, Macy Gray, Nile Rodgers, Roy Hargrove, The Soultronics & Positive Force – Water No Get Enemy
5. D'Angelo – Jonz In My Bonz (Version)
6. D'Angelo – I Found My Smile Again
7. Method Man – Break Ups 2 Make Ups (feat. D'Angelo)
8. Slum Village – Tell Me (feat. D'Angelo)
9. D'Angelo – Shit, Damn, Motherfucker
10. The RH Factor – I'll Stay (feat. D'Angelo)
11. Ms. Lauryn Hill – Nothing Even Matters (feat. D'Angelo)
12. Q-Tip – Believe (feat. D'Angelo)
13. J Dilla – So Far To Go (feat. Common & D'Angelo)
14. D'Angelo – Feel Like Makin' Love
15. GZA – Cold World (RZA Mix) (feat. Inspectah Deck & D'Angelo)
16. The Roots – Break U Off (feat. D'Angelo)
17. D'Angelo – Africa
Devil's Pie premieres in the UK at the Southbank Centre, followed by DJ sets from Ruby Savage, Dego and GE-OLOGY. Head here for more info.