Published on
December 7, 2017
Category
Features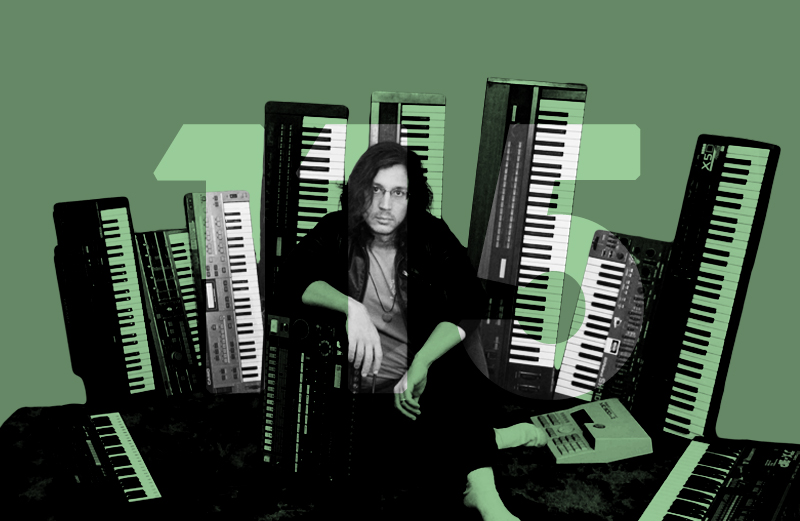 A wild, synth-filled ride.
Dutch musician Danny Wolfers, aka Legowelt, is as prolific as a producer as they come, operating via 36 different aliases.
Under the name Legowelt alone, whose sound he self-describes as "a hybrid form of slam jack combined with deep Chicago house, romantic ghetto technofunk and EuroHorror Soundtrack", Wolfers has created 47 EPs and 11 albums.
To do his output justice, we needed a Legowelt superfan…
Enter DJ Seinfeld, whose debut LP Time Spent Away From U – an ode to heartbreak via the dance floor – was one of our favourite albums of 2017. When asked to describe the mix, DJ Seinfeld had just this to say: "boom shakalaka boom boom".
Listen to the mix below and check out the track list below.
Tracklist
1. Smacks – The Age of Candy Candy
2. The Psychic Stewardess – Rainbows of Darkness
3. Legowelt – U Can Fly Away From The Hood
4. Legowelt – Blue Astral
5. Random Factor – Broken Mirror (Legowelt Remix)
6. Wolfram feat. Headway- A Thing Called Love (Legowelt Remix)
7. The Chicago Shags – Irrational excess
8. Legowelt – Tondalayo
9. Legowelt – On The Tiger Train
10. David Bowie – This Is Not America (Legowelt remix)
11. Legowelt – Blue Tears
12. Illum Sphere – Embryonic (Legowelt Remix)
13. The Chicago Shags – Schoolbus (Legowelt Remix)
14. Legowelt – Savage land
15. Legowelt – Fitzcarraldo
16. Gladio – Caligula
17. The Chicago Shags – To The Westfield
18. Marcus Mixx – Shake That Thing (Legowelt Remix)
19. Salamander – Pump up Boy
20. Legowelt – Commanches Revenge
21. Legowelt – Disco Rout