Published on
January 29, 2014
Category
Features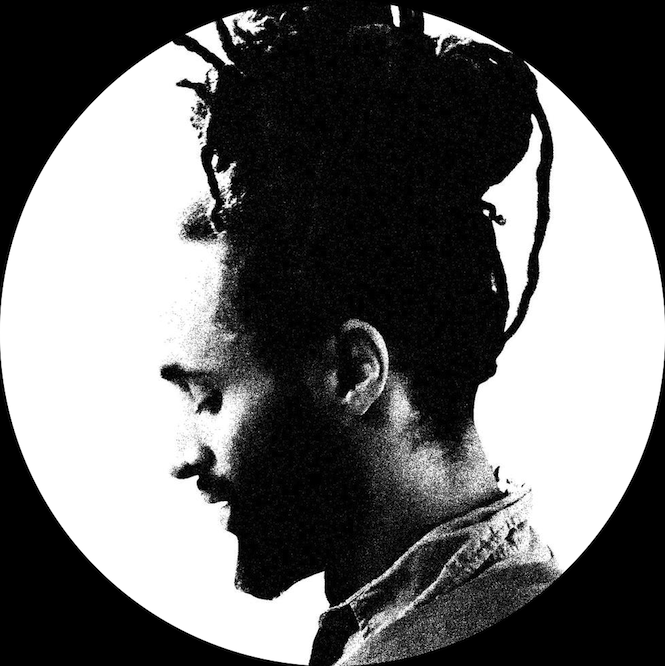 Introducing The Vinyl Factory's new vinyl-only mix series.
Sign up HERE to get the latest VF Mixes sent directly to your inbox.
The Vinyl Factory are excited to welcome multi-talented producer, musician and Sound Signature graduate Andrew Ashong to launch our vinyl-only mix series. Having burst onto the scene in 2012 with the summertime jam 'Flowers' co-produced with Theo Parrish, Andrew has this week released his self-titled follow-up EP on Which Way Records, a downtempo soulful three-tracker rooted in 70's analogue soul and informed by Andrew's incredible record collection.
To mark the occasion, Andrew has provided us with a 90+ minute mix spanning a gorgeous breadth of Brazilian groove, electronic jazz, funk and boogie, recorded live at Something In the Attic in December.
Being a vinyl mix series, we're asking each artist to put their mix in a bit of context, talking us through their ideas and introducing a few of their favourite tracks and the records from which they're taken, which you can peruse below while you listen. So, without further ado, over to Andrew…
Andrew Ashong's self-titled EP is out now on iTunes with the 12″ available for pre-order here.
---
Words: Andrew Ashong
---
The Place…
This event was a real pleasure… a nicely intimate little space adorned with both incredible artwork and a huge, magnificent stained glass wall. The lights were nicely dimmed and the vibes were bubbly so I didn't really want anything too hard or angular messing with the warmth and cosiness of the room. I chose to explore a bunch of soulful grooves ripe with goodness and joy.
The Mix…
We start this ceremony with a percussion ritual, serving to open our eyes and cleanse our palettes. Easing into a cocktail of mellow melodies, bringing enough rays of sunshine from the tropics into any foggy day in London Town. Playful rhythms wriggle around us conversing on everything from beauty to bananas to bullets. Love and politics… As we escalate the tempo on our tropical voyage, we find ourselves up in North America but with our hearts and minds still down by the equator. We have a little talk with our soul-searching brothers and sisters coming from their united states of mind. Now our meditations and prayers of love, hymns of peace and songs of freedom lead us to a spirit of consciousness. Learning to understand and speak your mind is essential in the quest towards self-expression and peace of mind. We continue our journey to the light by giving thanks and praise for what we have. Let's celebrate life as we ride high on the future. Be thankful…
Some Tracks…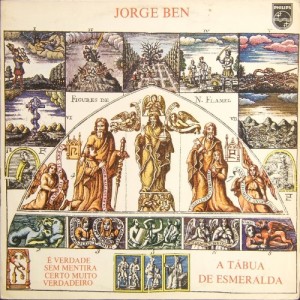 Track 4: (8 mins 51 secs)
Jorge Ben
"Eu Vou Torcer"
from A Tabua De Esmerelda
(Philips, 1974)
Jorge Ben is an artist whose records I just keep on digging… and digging for. For over 50 years, consistently bringing only the best vibes through his own brand of funkee-groovie-folky-samba. He's also the man behind the hugely successful and anthemic classic "Mas Que Nada". His music has such a particular sound and feel… led by the swing of his loping acoustic guitar and his distinctively gentle voice. This is a really beautiful song… in which he sings Eu Vou Torcer ("I'm Going To Cheer") in praise of all the many things he is inspired by. From "peace", "smiles" and "dignity" to "girlfriends", "autumn" and "understanding"… random shout-outs in song. I love it.
---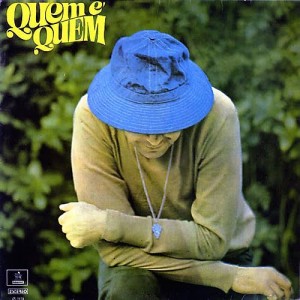 Tracks 7+8: (18 mins 15 secs)
João Donato / Nana Caymmi
"Cala Boca Menino" / "Cala Boca Menino"
from Quem É Quem / Atras Da Porta
(Odeon, 1973) / (CID, 1977)
Joao Donato is another legend of Brazil… bandleader, writer, pianist and arranger extraordinaire. Having played with the biggest names in Brazilian music for decades, his music stretched the traditions of bossa-jazz-samba-funk-fusion and everything in between. Here we find him rapping back and forth, in what can only be described as an argument ("Cala Boca Menino" – "Shut Your Mouth Boy"). We then go straight to Nana Caymmi's version of this very cheeky song which was actually written by her Dad (Dorival Caymmi, another prolific artist).
---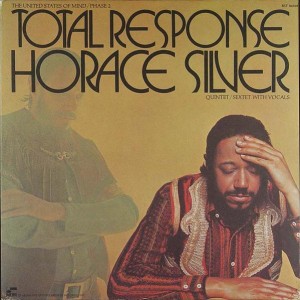 Track 13: (40 mins 40 secs)
Horace Silver
"I Had A Little Talk"
from Total Response
(Blue Note, 1970)
Always loved Horace Silver… one of the most unique and explorative great jazz artists, never afraid to experiment, with his music feeling down to earth and accessible, while somehow remaining very spiritually aware. With his Dad being from Cape Verde, his actual name is Horace Tavares Silva and it's hard not to notice the overtly Afro-Latino influences in his musical melting pot. On "I Had A Little Talk" he describes the dialogue he is having with his various bodily organs in his ongoing relationship with holistic health and wellbeing. A man after my own heart (no pun intended!).
---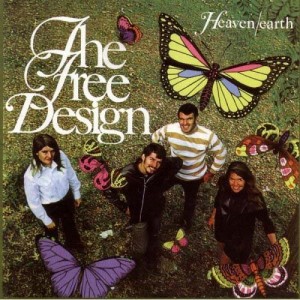 Track 16: (53 mins 16 secs)
The Free Design
"Summertime"
from Heaven / Earth
(Project 3 Total Sound, 1969)
The Free Design was a group formed in the late 60s by three siblings of the Dedrick family of New York. They were essentially a vocal harmony group, but from such a super-musical family that their skills reached far beyond great singing. Their arrangements, chord progressions and time signatures showed a great love of jazzy harmonies and all that other good stuff. They often sound like they're searching for something beyond the confines of the song, like on this version of Gershwin's "Summertime"… stretching out in often unexpected directions.
---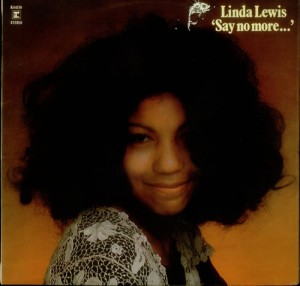 Track 18: (1 hr 17 secs)
Linda Lewis
"I Dunno"
from 'Say No More…'
(Reprise Records, 1971)
Love, love, love Linda Lewis! One of East London's best kept secrets, not as well known as she should be… and I'm not entirely sure why. She blessed us nicely with several amazingly beautiful albums in the 70s, with a free-flowing floweryness that seems miles away from her West Ham roots. So honest and open… so ahead of its time… so far from feeling forced. Everything she does always seems really genuine as good music usually does. She has a really naturally carefree sound, with a youthful twinkle and nothing ever too heavy on the heart. On "I Dunno" she declares her love in a way only Linda can.
---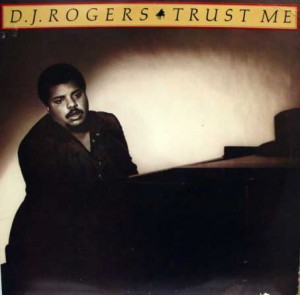 Track 20: (1 hr 06 mins 36 secs)
D. J. Rogers
"Trust Me Pt. 1 and 2"
from Trust Me
(ARC, 1979)
DJ Rogers is not a well known Disc Jockey, he is in fact the incredible musician that is DeWayne Julius Rogers. Man, this guy is so funky it's ridiculous… many of his tracks would fit in quite seamlessly to the best of Sly Stone's catalogue (although admittedly a bit less freaky and unhinged). The gospel element has always been at the forefront and it clearly fuels the triumphant conviction in his voice, even over the endless groove of "Trust Me" which seems more earthly (and earthy). In the words of DJ Rogers himself "I just try to write songs that get people from Monday to Tuesday".
---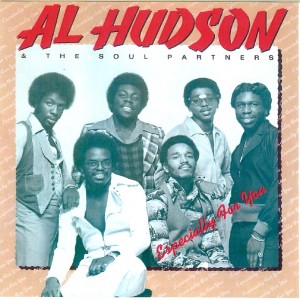 Track 23: (1 hr 23 mins 08 secs)
Al Hudson & The Soul Partners
"Trying to Prove My Love"
from Especially For You
(ABC Records, 1977)
While Detroit is obviously known for 60s Motown and 70s P-Funk, Al Hudson and crew continued to carry the torch for the Motor City. They changed their name to One Way and were busy delivering albums of sophisticated quiet-storm soul and wicked electro-funk all through the 80s, also producing Alicia Myers and Oliver Cheatham along the way. The beautifully old-fashioned "Trying To Prove My Love" is from their first LP in 1976, before the brilliantly angular synth-funk of the next decade got a hold, and while they were still a gritty soul band.
---
Full Tracklist:
1. Azymuth – Melo Da Cuica
2. Sergio Mendes & Brazil 77 – Promessa De Pescador
3. Antonio Adolfo E A Brazuca – Caminhada
4. Jorge Ben – Eu Vou Torcer
5. Erasmo Carlos & Nara Leao – Meu Ego
6. Marcos Valle – Tiu Ba La Quiela
7. Jaoa Donato – Cala Boca Menino
8. Nana Caymmi – Cala Boca Menino
9. Emilio Santiago – Bananeira
10. Elis Regina – Bala Com Bala
11. Sergio Mendes & Brazil 77 – Zanzibar
12. Charles Earland – Brown Eyes
13. Horace Silver – I Had A Little Talk
14. Michael White – Comin' From
15. The Aquarians – The Aquarians
16. The Free Design – Summertime
17. Caroline Peyton – Just As We
18. Linda Lewis – I Dunno
19. Kevin Moore – Speak Your Mind
20. DJ Rogers – Trust Me (Part 1 & Part 2)
21. Brainstorm – Journey To The Light
22. Rance Allen Group – Peace Of Mind
23. Al Hudson & The Soul Partners – Trying To Prove My Love
24. The Intruders – Be Thankful For What You Got
25. Solar Heat – Ridin' High On The Future
26. BlackSmoke – What Goes Around Comes Around