Published on
January 28, 2014
Category
Features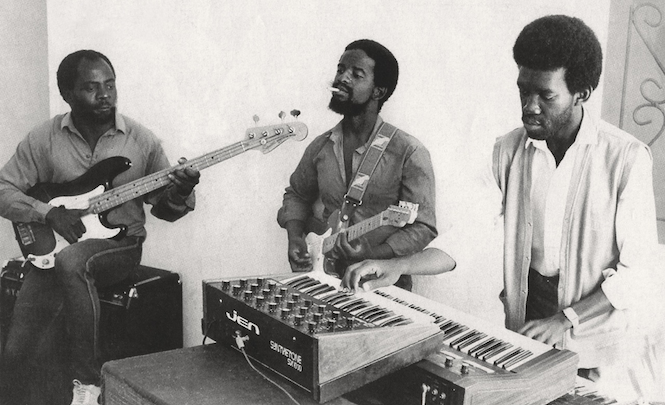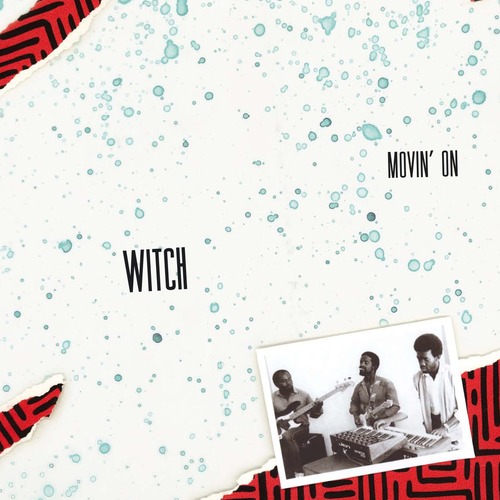 After last week's forage through the finer points of Pierre Henry's musique concrète soundtrack Maléfices, we turn our attentions to Witch, the Hendrix-inspired afro-psych outfit who defied the odds to create one of Zambian rock music's most eclectic albums.
---
Words: Patrick Ryder
---
In 2012 a couple of dedicated diggers, DJs and dealers by the names of Brandon Hocura and Gary Abugan, took the plunge and launched their Invisible City Editions imprint with the mission to officially reissue some lost gems to a wider market. As is increasingly common these days with fledgling labels, Invisible City Editions began life with the relatively inexpensive baby steps of a cassette release, albeit with a twist. Rather than releasing a self serving mixtape aiming to boost the label bosses' DJ bookings, Horcura and Abugan instead took the opportunity to rescue a couple of classic mixes by afro cosmic legend Beppe Loda which were at serious risk of being lost in the mists of time.
Spurred on by the success of their limited cassette runs, 2013 saw ICE dip a toe into the world of vinyl releases and make some serious waves. The duo flicked through their enviable collections and plucked out a rare beauty by Trinidad's answer to Quincy Jones, Michael Boothman, gave it a clean and polish then pressed it to limited wax. The reaction was the record shop equivalent of the "Black Friday" riots, with bearded men and cardiganned ladies clambering over each other to get a copy of this gem. This furore was only exceeded by the clamour for copies of their next offering, Stephen Encinas' "Disco Illusion", which saw distributors sell out of the first pressing on the release date, then sell out of the repress the day it arrived. The combination of flawless pressings, classy artwork and mind-blowing sounds proved irresistible for collectors and pushed the label right to the top of the pile.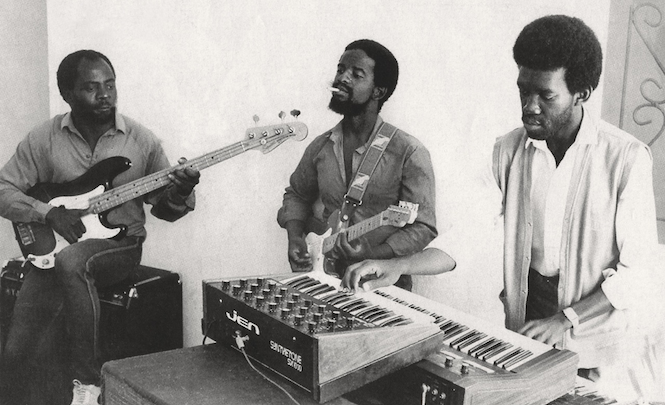 Invisible City Editions will soon make its first foray into the land of the Long Player with a timely reissue of an oft overlooked classic by Zambia's Witch. In recent years, the Zamrock masters have been no stranger to the reissue market, with Shadoks and Now-Again working their way through some of the band's formidable back catalogue. But while previous reissues have focussed on the band's traditional psyche offerings, (particularly the raucous fuzz of "Introduction" and "In The Past") Invisible City Editions concentrate on the exotic disco sounds the label has become synonymous with. Movin' On was originally recorded in the dawn of the 80s, a transitional period in both African politics and popular music, and saw a settled line up head south out of Zambia and decamp to Shed Studios in Rhodesia (now Zimbabwe) to find their new sound.
The psychedelic rock of Hendrix, which had been such a massive influence for the group in its formative years, had by now faded into a distant memory, its escapism and anger no longer required in a modern Africa. Instead, the band looked to the other side of the Atlantic for inspiration. Although disco was by now in rapid descent from zenith to nadir, its optimistic spirit lived on in the synth heavy soul of boogie, which had begun to step into the groove in the underground scene. Up in the daylight, the mainstream airwaves were dominated by the saccharine sweetness of AOR rock which had spread from its birthplace in Laurel Canyon and taken grip of the nation. Inspired by these new sounds, and spurred on by the feeling that the psychedelic rock sound that the band had found success with on "Introduction" and "Lazy Bones!!" had run its course, Witch took a step into the unknown and changed their sound dramatically for Movin' On.
The LP explodes into action with the title track, an uptempo groover driven on by Gedion Mulenga's heavy duty bass playing and set alight by Christine Jackson's cut glass vocals. Energetic and uplifting, the track immediately introduced the shift in style the band had worked long and hard to bring about. "Movin On" was swiftly joined on the dancefloor by the James Mason styled funk of "I'm Coming Back" and the powerhouse disco of "It Feels So Good", a psychedelic disco bomb propelled into orbit by Patrick Mwondela's swirling synths, which would undoubtedly been sampled by those French robots had they known about it.
Elsewhere, Witch inject traces of the Carpenters ("It Was You Boy"), the Doobie Brothers ("You Are My Sunshine") and Ned Doheny ("Let's Get Together"). On paper it should have been a disaster, at a push one could imagine an afro-psyche group managing a half decent disco-funk record, but the soft rock stylings of America's west coast are surely a step to far. But in reality, the planets aligned and circumstances fell perfectly into place, as the combination of a band of talented musicians, at the height of their creative powers wrote eight perfect songs, each a snapshot of that era, but completely unlike anything else around.
Jackson's vocals are unwavering throughout, while Mwondela's accomplished production packs the set with a dense sound, shot through with raw and urgent power, keeping the slower numbers rock solid where their flimsy transatlantic counterparts have faded away into the archives of Smooth radio. After even a cursory listen, you'll be scratching your head as to how this one nearly slipped through the cracks of time into the abyss, rather than being framed in the hall of fame as it deserves.
On their fifth release Invisible City Editions have extended their hot streak once again, and with no shortage of gold in their collections (just check out their online shop) it seems they'll be delighting us for years to come.